Take a moment to see the world through another person's eyes.
The Australian National Maritime Museum, through the Migration Heritage Fund, is partnering with Empathy Museum (UK) to bring the award-winning exhibition 'A Mile in My Shoes' to Sydney as part of the Sydney Festival 2021 from 6-31 January.
This free exhibition brings a new meaning to the phrase, "try walking a mile through my life". Visitors of the exhibition enter and try on a pair of shoes that belong to someone else and to listen to their story. It might be a tale of loss and sadness, hope and love, of odds overcome.
Originally created by artist Clare Patey and produced by Artsadmin, A Mile in My Shoes has been experienced in London, Sao Paulo, New York, Riga, Denver, Perth and Melbourne, among others.
This new iteration, created with the Australian National Maritime Museum, celebrates the voices of migrants and refugees who have made this country their home – people who have changed the face of the nation and have been changed by it.
Kim Tao, curator for the Australian National Maritime Museum said, "The exhibition features 35 engaging stories that will take visitors on an emotive, empathetic and physical journey."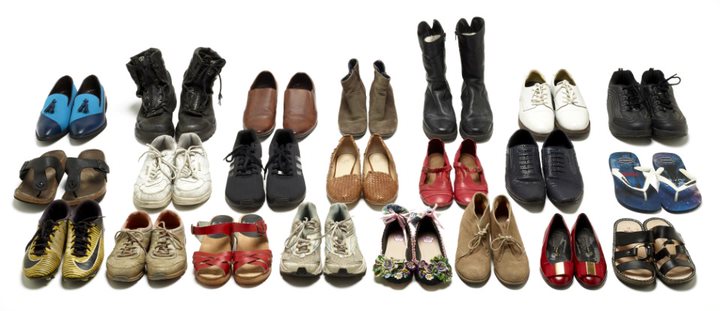 "The only thing that visitors will know about their storyteller is their name and that they share a shoe size with them. We hope that this experience will challenge assumptions and show that everyone has a story to tell."
Among the museum's storytellers are a Catholic refugee who fled communist Vietnam on a seven-metre-long fishing boat crowded with 99 passengers, who were faced with the horrifying sight of people's shoes floating in the water from previous failed escapes; a Scottish child migrant who was sent to a blacklisted Victorian children's home in the 1960s; and a first-generation Australian whose great-grandfather told his granddaughter as the Germans prepared to invade Poland at the start of World War II: "Never judge a man unless you have walked a mile in his shoes".
READ MORE: The 'Welcome Wall': A national monument to over 30,000 migrants who moulded Australia
The museum is a national leader in collecting, researching and exhibiting stories about migration to Australia. The Welcome Wall, stretched along the northern promenade, is home to over 30,000 names of migrants on 81 bronze panels, including over 1200 Greeks.
Kevin Sumption, Director and CEO of the museum said, "There has never been a better time for us, as Australians, to focus on what connects us rather than divides us – our common humanity." 
"We want to shine the light on the experiences of a wide range of Australians from diverse backgrounds, to build understanding and contribute to an inclusive and harmonious society."
"Australians are very curious about the world. When we ask someone where they are from, it is to understand them, rather than separate ourselves from them. By listening to another's stories, we can better understand where they have come from and what has shaped them. We can share their journey, and empathise with them."
The exhibition is free and will be available at the Australian National Maritime Museum from Wed 6 – Mon 31 Jan 2021.