As we prepare for the colder days and even colder nights of winter, Christina from Pieces of Greece is giving us the best recipe for the perfect winter soup.
This Revithosoupa (Chickpea Soup) recipe is the perfect cross between a hearty and quick meal filled with nutrition and flavour.
Here is what you need.
INGREDIENTS
500g dry chick peas
1 whole onion, diced finely
3 garlic cloves, diced
Pinch oregano
8 cups boiling water plus more if required
1/2 cup Extra Virgin Olive Oil
2 tsp cooking salt or to taste
Pepper to taste
Juice of 1 small lemon or to taste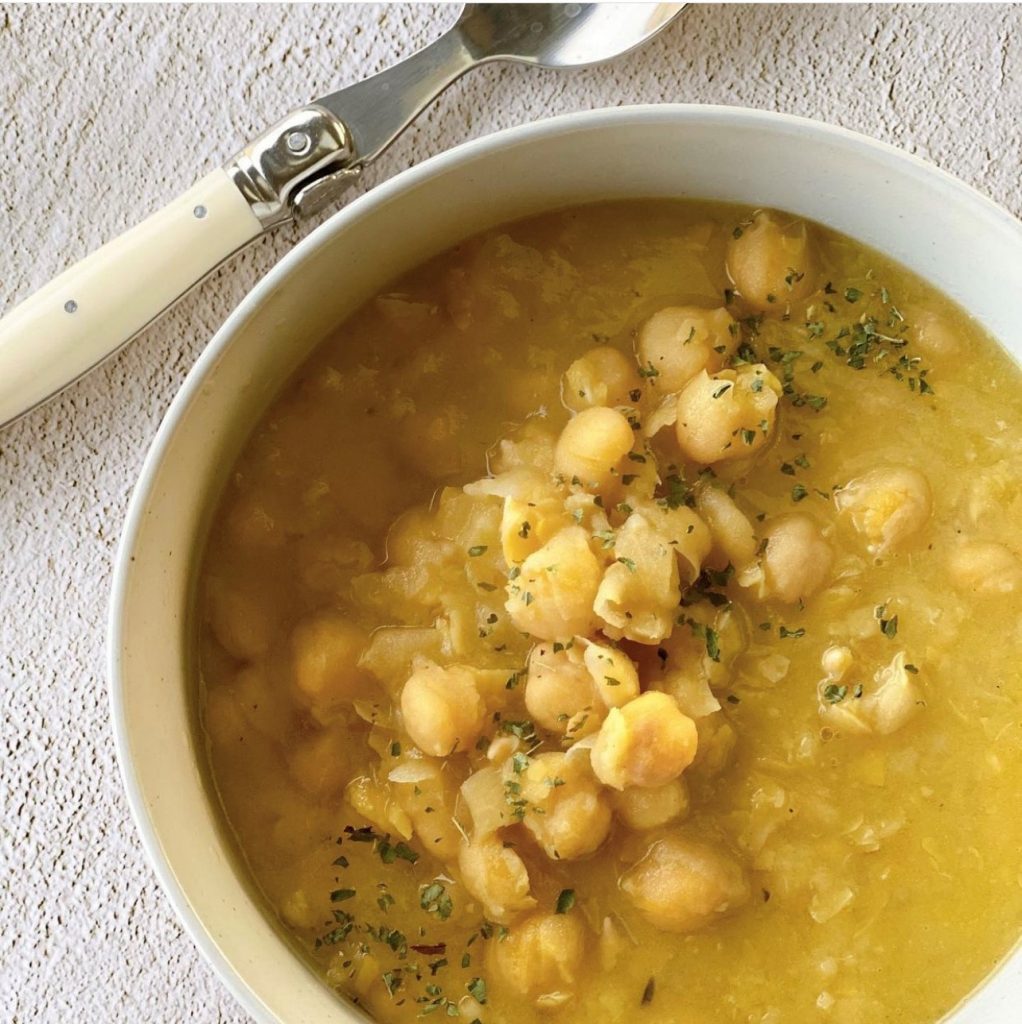 METHOD
1. Soak chickpeas in a large bowl of water overnight. Ensure water levels are triple the height of your chickpeas as they will expand three-fold.
2. Fill a large pot with water, boil chickpeas for 10 minutes over medium heat. Rinse chickpeas under water.
3. Immediately after in a clean large pot, fry onions and garlic over medium heat until onions are aromatic and softened. Sprinkle with a little oregano and a pinch of salt.
4. Add the drained chickpeas and water. Simmer with lid ON over low-medium heat for 1.5 hours or until mostly softened. Check water levels regularly. Top up with a little boiling water if required. Water level should be just 2cm higher than height of chickpeas.
5. Add oil, salt, pepper and simmer over medium heat with lid OFF for 20 minutes. Remove, add lemon juice and add more salt only if required. Soup will naturally thicken upon standing. Add more water if required.
*Keep up with Christina's culinary adventures by following Pieces of Greece on Instagram or Facebook