In February 2023, Troy Argyros, a talented artist from Melbourne, Victoria finally saw his ten-year dream come to fruition. His long-standing aspiration was to paint the renowned Australian singer, Tina Arena, for The Archibald Prize. Over the years, Troy had persistently reached out to Tina's management, expressing his desire to create her portrait. Much to his delight, his dedication paid off in 2021 when Tina herself reached out to him directly, responding with the encouraging words, "Ok Troy. It's time."
Troy couldn't contain his excitement as he embarked on this artistic endeavour. Throughout the entire process, Tina proved to be a gracious and enthusiastic collaborator, making the experience an absolute pleasure for Troy. He had been an ardent admirer of Tina's music and held immense respect for her exceptional talent since his childhood.
However, despite the painting's remarkable quality and its significance as the first-ever depiction of Tina Arena submitted for The Archibald Prize, Troy faced disappointment when the artwork was rejected by the prize committee. Undeterred, Troy and his team are currently eagerly awaiting a response from The National Portrait Gallery, hopeful that they will recognise the painting's value and consider adding it to their esteemed collection.
More recently, Troy's dedication to honing his craft led him to embark on a term of intensive study at the prestigious Charles H. Cecil Studios in Florence, Italy. The renowned institution offered him the opportunity to refine his skills in traditional realist portrait painting from life. This experience came after Troy successfully completed the comprehensive program at The Florence Academy of Art, where he dedicated himself to artistic development from 2017 to 2021.
Prior to his studies in Italy, Troy laid the foundation for his artistic journey by earning a Bachelor of Fine Art in Painting and a Graduate Diploma of Visual Art Education at Monash University between 2010 and 2013.
Reflecting on his time studying art in Italy, Troy cherishes it as the most transformative and fulfilling experience of his life. Fuelled by his passion, he aspires for the Australian art education system to someday reach the same high standards he encountered in Florence. Troy fervently believes that talented young artists should not have to travel vast distances to learn traditional, time-honoured skills. He advocates for the availability of knowledge and techniques, which could be taught and nurtured locally.
Troy's deep-seated passion lies in fostering visual literacy among young artists, encouraging them to cultivate their hand-eye coordination, appreciate beauty, and develop a refined sense of taste. He recognises the abundance of talent in Australia, but laments that without sufficient community support across all levels, from education to gallery representation and government funding, many of the country's brightest talents remain underappreciated or are forced to seek opportunities abroad.
Troy Argyros was born in Melbourne in 1990, growing up in a multigenerational household as a proud third-generation Greek Australian. Holding a Bachelor of Fine Art from Monash University, he embarked on an artistic journey that took him to the cultural epicentre of Florence, Italy. There, he dedicated himself to classical drawing and painting at The Florence Academy of Art, where he refined his skills and deepened his artistic understanding.
Troy's artistic focus centre on capturing the intricate beauty of light, as exemplified across various genres such as portraiture, still life, and landscape.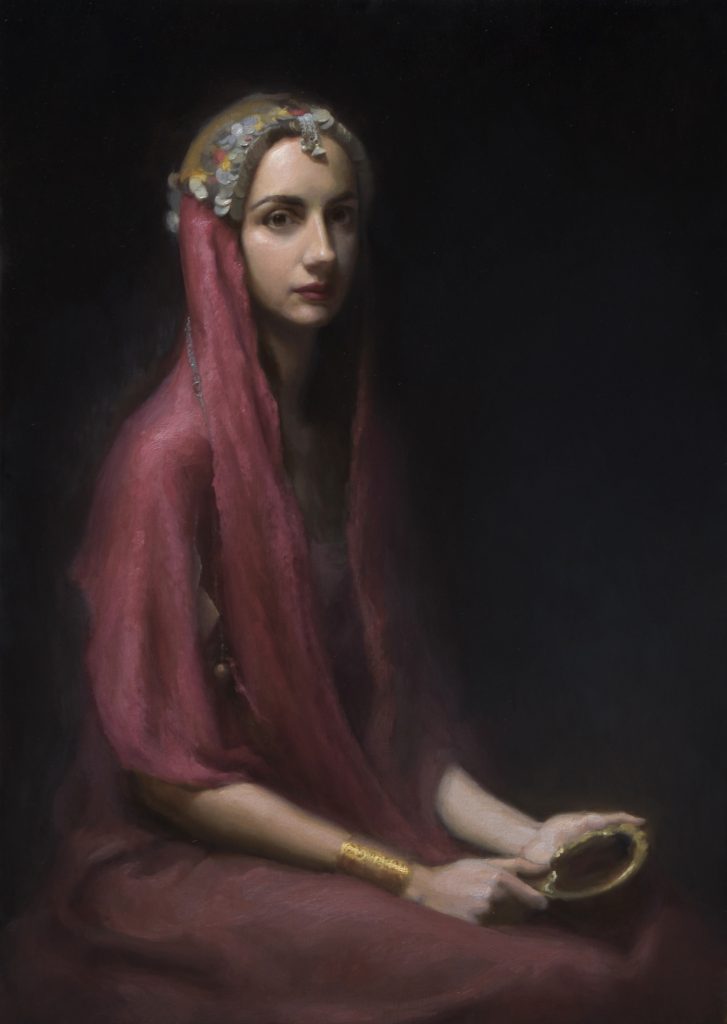 Recognised for his exceptional talent, Troy has showcased his works in six solo exhibitions in Melbourne. In 2017, he received the prestigious Graeme Hildebrand Emerging Artist Award for Oil Painting, further solidifying his position as a rising star in the art world. Today, his captivating artworks grace numerous private collections both within Australia and internationally.
To view Troy's work, achievements and awards, visit GAAD (Greek Australian Artist Directory) https://gaclmelbourne.com/g/project/troy-argyros/
Initiated by the Greek Australian Cultural League (GACL), the GAAD celebrates Greek-Australian artists by showcasing their work and contributions to the Australian arts community and serves as an invaluable resource for curators, collectors, researchers, and art enthusiasts interested in exploring Greek Australian art. It represents artists from various backgrounds, both past and present, whose work has been inspired by Greek culture. The GAAD not only showcases the creative endeavours of Greek-Australian artists but also recognizes their influence and enriching impact on the Australian arts scene. By preserving cultural identity and historical significance, the GAAD ensures that the artistic contributions of Greek-Australian artists are duly acknowledged and appreciated.
For artists wishing to register in the GAAD, please visit www.gacl.com.au and click GAAD. For general enquiries contact: infogaclm@gmail.com, GACL President Cathy Alexopoulos on 0428 968 715, or GAAD Co-ordinator Vasy Petros on 0412 242 557.
*Written by Vasy Petros. This is a Greek Australian Cultural League Initiative supported by The Greek Herald.