Emily Karanikolopoulos is an esteemed teacher and practitioner of Japanese floral art 'Sogetsu Ikebana,' with a remarkable career spanning over 18 years.
She has dedicated herself to the art form, immersing in intensive studies, workshops and events, both in Australia and at the Sogetsu headquarters in Tokyo.
Emily's expertise is evident through her extensive body of work, ranging from standard to large-scale installations, showcasing innovative construction methods, ceramic container craftsmanship, and material manipulation.
Her contributions have earned her recognition within and beyond the ikebana community, resulting in several awards.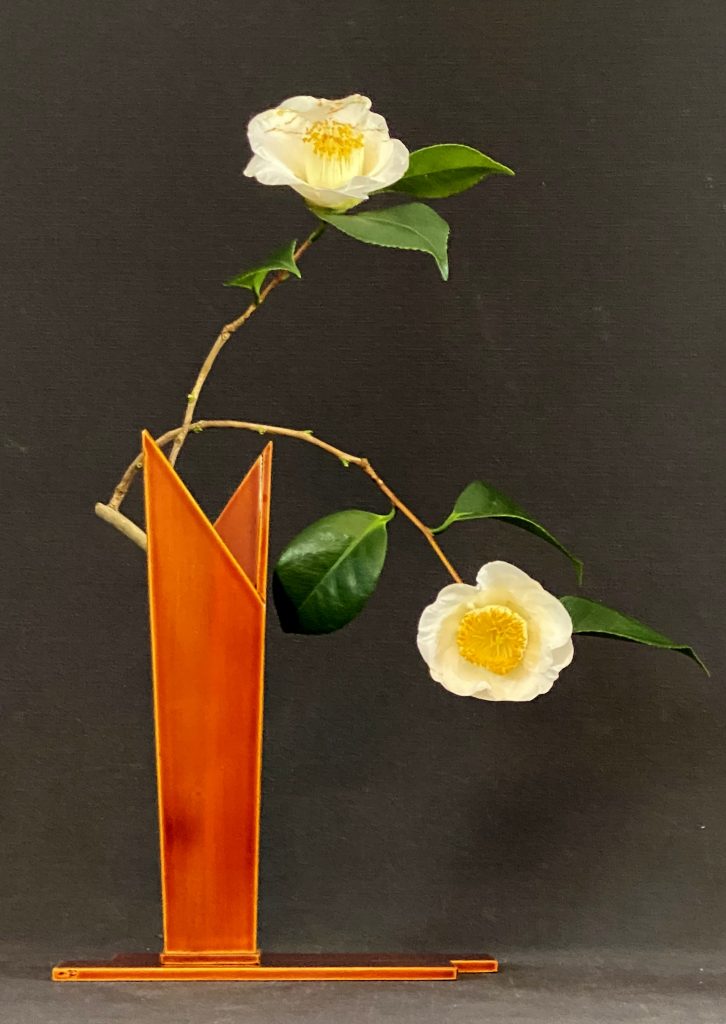 As a recipient of the prestigious Norman and Mary Sparnon Scholarship, Emily embarked on a transformative three-month intensive study in Tokyo. Her talent and expertise were further showcased when she was invited as a guest demonstrator at the Ikebana International World Convention in Okinawa, Japan, where she captivated an audience of 1,100 delegates, including three Royal Princesses.
Emily's artistic collaborations have also been notable. She collaborated with artist John Meade in designing the Southern Way McClelland Commission sculpture titled "Love Flower," an impressive ten-meter-tall sculpture located along Melbourne's Peninsula Link Freeway. Furthermore, she completed a commissioned outdoor sculpture in partnership with another artist at an apartment complex.
Emily has exhibited extensively, participating in exhibitions organised by Sogetsu Victoria and at the Ikebana International Convention in Melbourne. In 2022, she curated an exhibition showcasing her own works alongside those of her students at Box Hill Town Hall. Her dedication to spreading the beauty of ikebana led her to appear on Channel 7's 'Coxy's Big Break,' where she conducted an ikebana demonstration and shared her knowledge on television.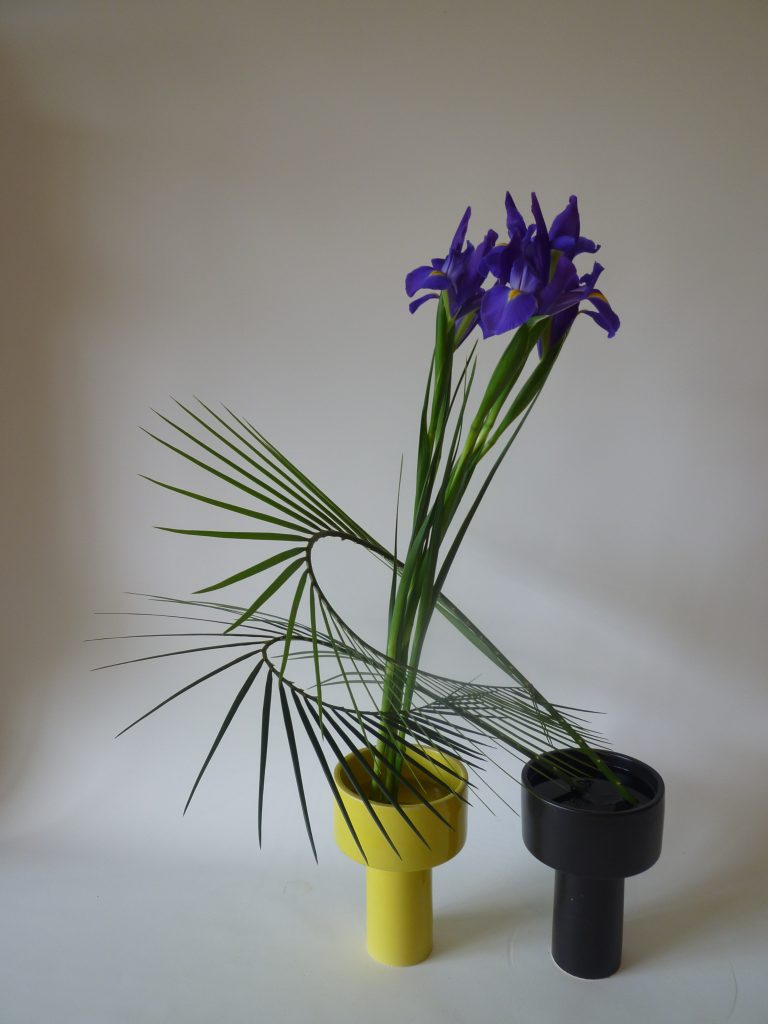 Beyond Australia, Emily's talent has reached international audiences. She exhibited her work at the prestigious Takashimaya store in Tokyo as part of a large Sogetsu exhibition. Additionally, she has been a regular participant in the Melbourne International Flower and Garden Show's Shop Window competition since 2007, where she has received first prize three times, along with several other awards.
Emily's profound connection with ikebana has influenced her worldview, fostering a greater appreciation for various art forms. Her ikebana arrangements draw inspiration from architecture, paintings, fashion, and even sculpture.
As an experienced instructor, she currently offers classes for beginners to advanced students, including a monthly Masterclass for more advanced ikebanists and her weekly Ikebana blog (emilyintokyo.blogspot.com.au) attracts a global following.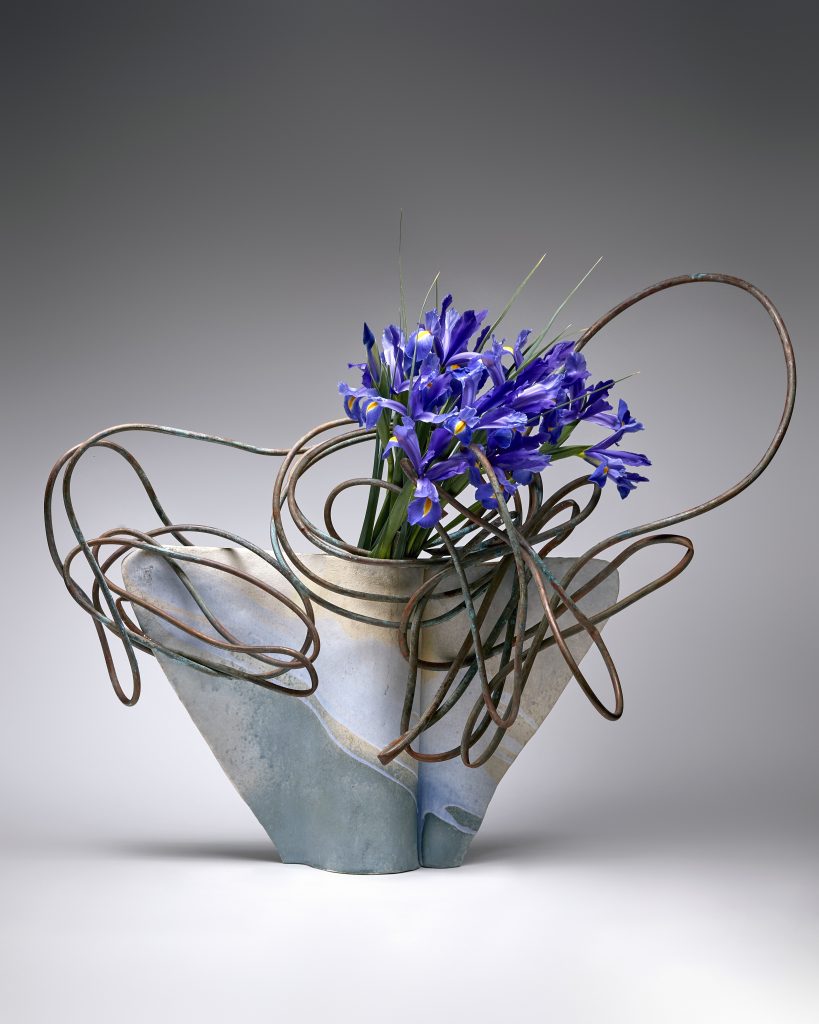 Upcoming Ikebana workshop:
The Gasworks Art Studios in Albert Park, South Melbourne will host an introductory two hour ikebana workshop on Saturday, August 19, 2023. Presented by the GACL and facilitated by Emily Karanikopoulos. For all event details and bookings please email infogaclm@gmail.com.
For more information about Emily, visit the GAAD. An archive for Greek art practice in Australia, GAAD is a valuable resource for curators, collectors, researchers, and anyone interested in exploring Greek Australian art. The directory encompasses artists from various backgrounds who have been inspired by Greek culture, showcasing the diverse visual and performing artists who have enriched the Australian arts community. 
The initiative was first proposed in 2020 as a means to support artists during and after the Covid pandemic. This proposal came about after recognising the extensive list of local and interstate artists who had previously participated in past GACL art events, particularly the successful 'Antipodean Palette' exhibitions. Additionally, it was acknowledged that a few of the artists on the list have unfortunately passed away. Given our proud migratory and cultural history, the GACL invites the Greek Community to contribute information about artists who are no longer with us, but whose artistry and contributions have greatly enriched the Australian arts scene. This approach ensures the preservation of our cultural identity and the recognition of the value and history of Greek artists in Australia.
For artists wishing to register in the GAAD, please visit www.gacl.com.au and click GAAD
For general enquiries infogaclm@gmail.com, or call GACL President Cathy Alexopoulos 0428 968 715, GAAD Co-ordinator Vasy Petros 0412 242 557.
*This is a Greek Australian Cultural League Initiative. Written by: Vasy Petros.