Described by Kyriakos Mitsotakis as a "lion-hearted man with a kind look," the world remembers one of Greece's most admirable resistance fighters. Manolis Glezos was a Greek World War II resistance hero, who remained an active political figure in Greece for most of his life.
Glezos was born in Apeiranthos of Naxos on September 9, 1922. He achieved worldwide notoriety and honour for being a resistance fighter in Greece during their occupation by Germany in WWII.
At age 18, Glezos and a friend and fellow university student, Lakis Santas, climbed up the Acropolis in Athens at night and cut down the Nazi flag. It had been raised one month earlier when the country fell under German occupation in the spring of 1941.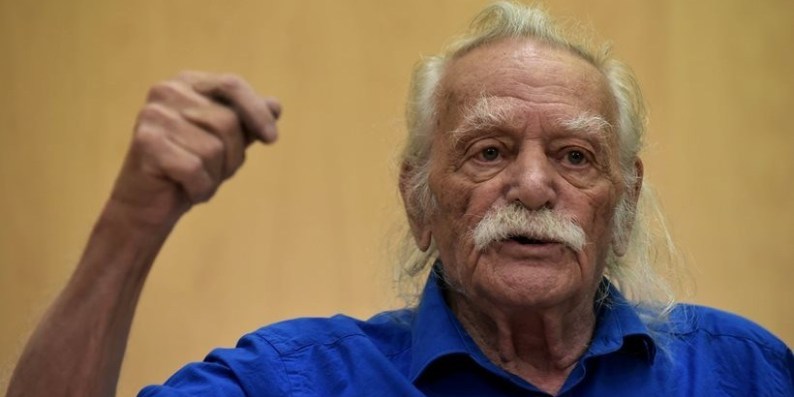 "It was a large flag and when it fell it covered us. We got it off us, hugged and danced a little, right on the spot," Glezos told a program for state television decades later.
On March 24, 1942, he was arrested along with Santas by German troops and imprisoned for a month in Averoff Prison, where he was tortured inhumanely, resulting in severe tuberculosis. After being released, he proceeded to be arrested three more times by German and Italian troops for various minor offences, taking part in Greece's liberation group.
READ MORE: Former Greek WWII resistance hero Manolis Glezos dies aged 97
READ MORE: Greece bids farewell to WWII resistance icon, Manolis Glezos, in silent funeral
Following the conclusion of WWII, he worked as a journalist for the official Greek Communist Party newspaper and the left-wing daily Avgi, and remained active in politics throughout his life.
He re-entered national politics in 2012 as a member of Parliament with the left-wing Syriza party led by former prime minister Alexis Tsipras, before being elected to the European Parliament in 2014.
He retired the following year, but continued to lend his public support to protest initiatives, mostly against harsh economic austerity linked to the financial crisis and international bailout.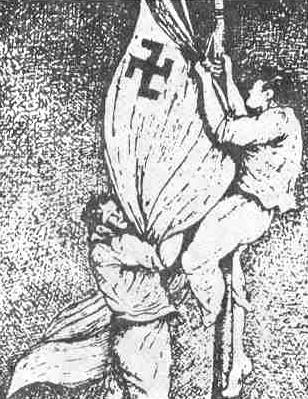 Glezos tragically died on 31st of March, 2020, at the age of 97 in Athens. Thousands of tributes flooded social media as the resitance hero's actions were remembered and honoured by the Greek public.
"Greeks are poorer today following the death of Manolis Glezos, but he leaves the country richer for the life that he led and the example he gave: a genuine patriot and true fighter," Mitsotakis said following his death.