By Victoria Loutas
Alexandros Issigonis was a British car designer of Greek origin who is credited for the design and development of the legendary Mini Cooper.
The automotive engineer lived a rich and fulfilling life, where he inevitably had a successful career.
Early life:
Alexandros Arnold Constantine Issigonis, more commonly known as Alec Issigionis, was born in Smyrna, Asia Minor, on November 18, 1906.
As his father studied in London, being an engineer, the family were British subjects and were thus evacuated to Malta by the Royal Navy in September 1922, ahead of the Great Fire of Smyrna at the end of the Greco-Turkish War. Shortly after, Alec's father passed away and he and his mother moved to the United Kingdom, thanks to his father's British citizenship.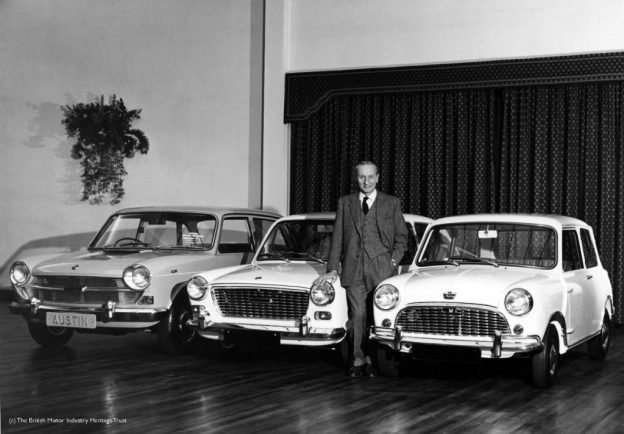 Issigonis began studying engineering at Battersea Polytechnic in 1925 at the urging of his mother. The young engineer notably excelled at drawing but had trouble with math, failing three times and famously saying "mathematics is the enemy of every creative mind". He later completed his course of study at the University of London.
Career:
After graduating, Issigonis began his professional career in the prosperous car industry of Great Britain. He first worked as a designer and engineer for Humber, whilst also competing in motor racing events. He later worked for the Morris Motor Company in the suspension department.
During World War II, Issigonis played a leading role in manufacturing light, renaissance vehicles with the Morris Motor Company that were a great asset to the British Army. By doing so, he also avoided conscription.
The oil crisis in Suez in 1956 caused oil prices to rise and created a high demand for a cheap, small, four seater car. Here came Issigonis' revolutionary design of the Mini Cooper. He began work immediately and revealed the world's first Mini Cooper August 1959. The mini cooper is renowned for its miniature size but exceptional function.
Legacy:
The legendary design of the Mini Cooper became a global success and has surpassed 5 million units of sale. Issigonis is widely noted for the development of the Mini, which was later voted the second most influential car of the 20th century in 1999.
Issigonis, later nicknamed the "Greek God", was anointed by Queen Elizabeth in 1969 and retired shortly after in 1971. He passed away on October 2nd 1988 and will forever be remembered as the skillful and creative engineer responsible for the iconic Mini Cooper.