Tolis Voskopoulos, nicknamed "the prince of Greek song," chose to pursue his childhood dream of acting and performing and would become a legend of modern Greek music.
The singer, actor and composer starred in many films and performed in theatre in Athens, Greece. He is well known for songs such as Mia gynaika, Mia agapi, Mia zoi! (1971), Adelfia mou, Alites, Poulia (1971) and The Christmas Tango (2011).
Early Life:
Voskopoulos was born on 26 July 1940 in Kokkinia, Piraeus, Greece.
To his father's joy, Voskopoulos was a long awaited son to carry on the legacy of the family grocery store. But from a young age, Voskopoulos had hopes and dreams of becoming a theatre actor.
At age 15, Voskopoulos told his father his dreams of acting and would be surprised to find his father in support of him attending drama school. Soon there after, his father enrolled him in the National Conservatory.
Three years later, in 1958, Voskopoulos would perform in his first threatre show, directed by Thanos Tragas. His debut in cinema came two years later in a comedy film directed by Nikos Tsiforos, called Three Dolls and I.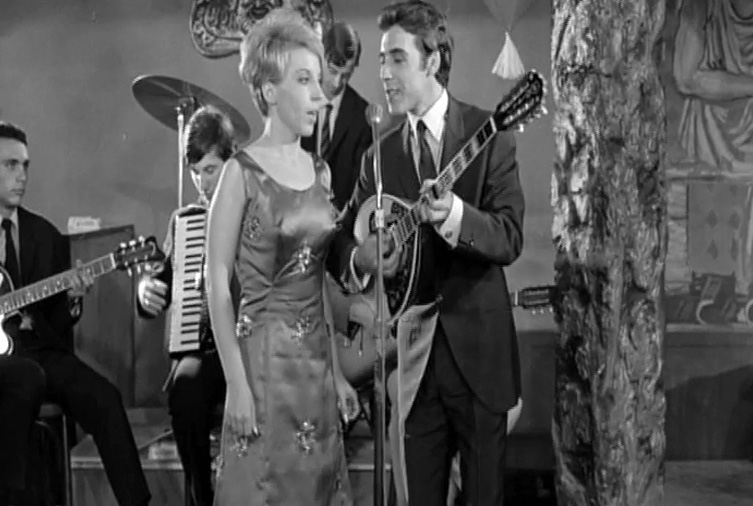 In 1967, Voskopoulos would act in a film called Our Shattered Dreams, about an aspiring singer who meets a famous songstress, giving him a lucky break into the show business.
Voskopoulos' music career began with the song Vima-vima by Lykourgos Markeas. But he would soon make his mark in the music world with a big hit at the time, singing Agonia by Giorgos Zambetas (1968), which exceeded 300,000 sales very quickly.
Voskopoulos singing "Agonia" by Giorgos Zambetas (1968).
For the next 35 years, Voskopoulos collaborated with artists and performed to large audiences. He worked with artists, Giorgos Zambetas, Mimi Plessas, Akis Panos, Thanasis Polykandriotis, Marios Tokas, Yiannis Parios, Giorgos Katsaros, Kostas Virvos, Phoebus and many more.
Some of the major hits he performed and is known for are Two hearts, The moon is on me, But I love one, And you will go away, The knife hurt sweetly, Men don't talk much, Let her be healthy, My brothers, bums, birds, Unrepeatable, Before our dream is lost, Swallows the stream, Gypsy for your sake, Fleas in my ears and Life owes me a love.
Personal life:
The Greek singer had four marriages to Antzela Gerekou (1996-2021), Julia Papadimitriou (1990-1996), Marinella (1973-191) and Stella Stratigou (1960-1965).
Voskopoulos and wife at the time, Antzela, had a daughter, Maria, who was born in 2001.
Death and Legacy:
Voskopoulos would establish himself as "the prince of Greek song" in the 1980s with gold and platinum records and a fanatical fan base.
In 2013, Voskopoulos performed at a concert at the Veakeio Municipal Theater, Piraeus, the city he was born and raised. His performance was emotional and moving to the audience at the sold out event. He would be awarded by the Piraeus Mayor at the time, Vassilis Michaloliakos, for his contribution to Greek music.
On July 19, 2021, Tolis Voskopoulos died of a heart attack, aged 80, in Athens, Greece. He was hospitalised with respiratory problems at General Aviation Hospital, and passed away shortly after.
The funeral was held on July 21 at the First Cemetery of Athens with family, friends, colleagues and fans.