By Martina Simos
South Australian plus-size model, Alexia Eleni, has a message to all her 6,000 Instagram followers and it's quite simple – enjoy life.
Alexia has both Greek and Serbian heritage. Her mother was born to a Serbian father and Greek mother who had met in Peterborough – a town in the mid-north of SA.
The 27-year-old credits her yiayia Eleni for embracing everything in life, including her curves.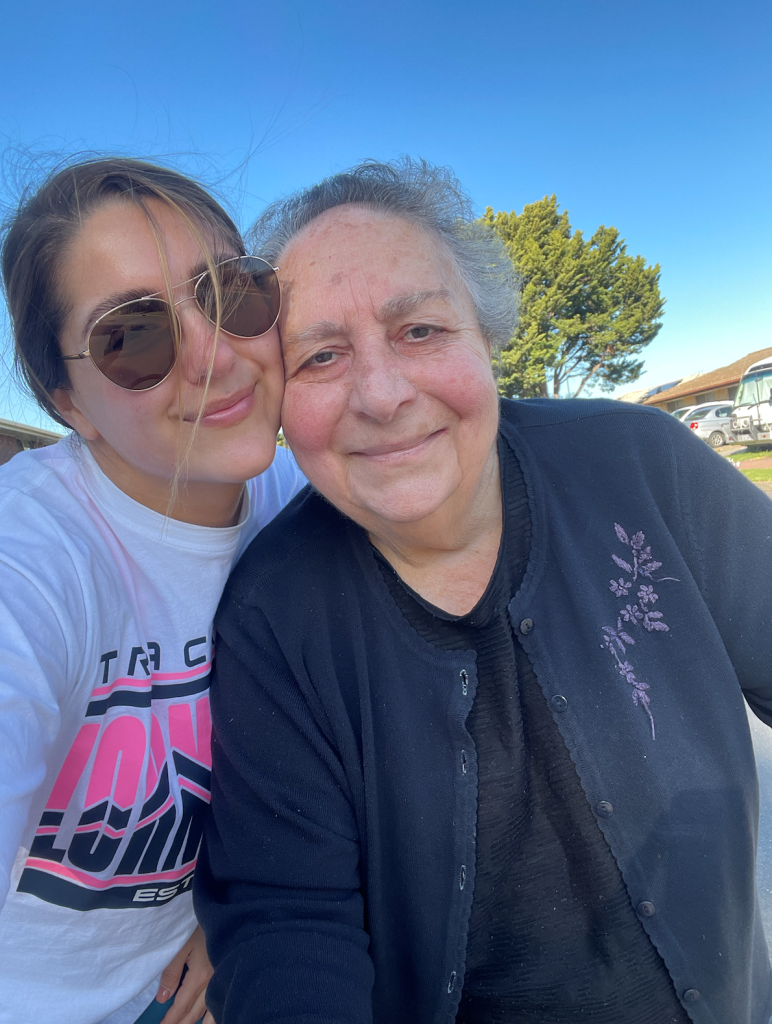 "We grew up in a Greek household and my Serbian pappou – mum's dad – adopted the Greek culture. He learned to speak Greek," Alexia tells The Greek Herald.
"I'm proud of everything Greek and being really close to my [Greek] yiayia. My yiayia Eleni is so full of life, even if she is 83."
Confidence to get to where she is today wasn't an easy path for Alexia, who as a teen struggled to accept her weight. She says she became 'obsessed with scales' and was into 'diet culture.'
"I would put a lot of ownership on the number that was on the scales and that really messed with my head," she says.
"It messed with my mental health and it messed how I looked at my body… I was obsessed with the scales and going to the gym. I've never been a smaller normal size, if you will.
"It was really difficult to try and be nice to myself."
Alexia says she also struggled with body dysmorphia – a mental health condition where a person can't stop thinking about one or more perceived defects or flaws in their appearance.
"I would look a certain way [after losing weight] but then in the mirror, I would see something different," she says.
"I was probably a size 10 then and that was a result of me being completely miserable."
These days, Alexia juggles a busy life as a director of her creative marketing agency Lexicon Creative and as a plus-size model.
As plus-size models are being used more and more to promote healthy body image, it's not surprising that a study by Florida State University researchers found women are more likely to remember an average or a plus-size model in the media.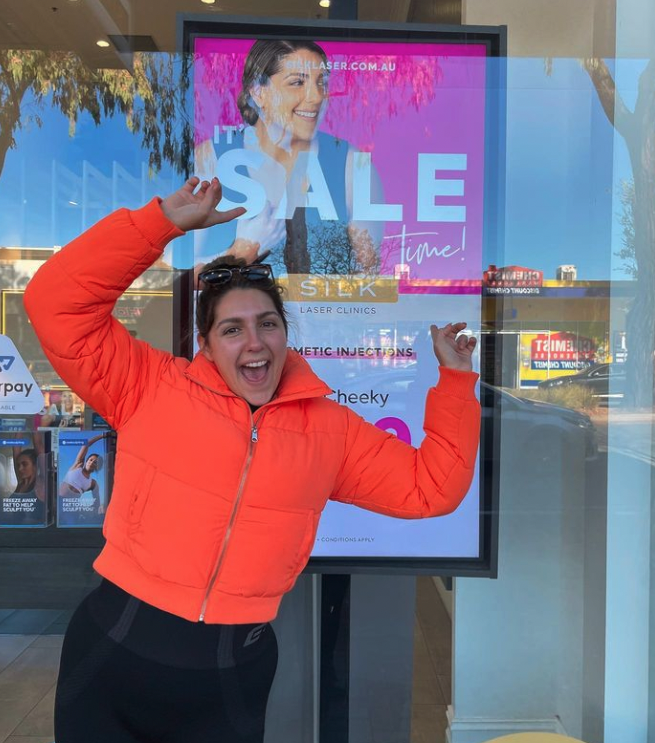 Alexia says that as a micro-influencer it's important for women and men to take life a little less seriously and not focus on what others think.
Her social media posts reflect a philosophy and attitude in how she likes to live life to its fullest.
"The rise of the micro-influencer is taking off because they have a more concentrated influence style on their followers," she concludes.
"I just promote who I am, filter or no filter, and I keep it real because we can get caught up. Everyone is a size they want to be."