No words are sufficient to recall the visual, musical and emotional spectacle that Dimitris Papaioannou created to open the 2004 Summer Olympic Games in Athens.
Fireworks lit up the sky as some 10,000 athletes representing 202 countries marched together in front of 70,000 spectators during the opening.
The ceremony featured countless themes from ancient and modern Greek culture including traditional music, mythology-inspired costumes and other such motifs.
"The Opening and Closing Ceremonies will reflect two main aspects of Ancient Greek culture: the Apollonian and Dionysian," Artistic Manager and Director of Ceremonies, Dimitris Papaioannou, stated at the time.
It also marked the first time in more than a century that the Olympic Games returned to Greece — as the first modern games had taken place there in 1896.
Following the ceremony, a parade of nations entered the stadium. The nations were arranged according to Greek alphabet, making Finland, Fiji, Chile and Hong Kong the last four to enter the stadium before the Greek delegation.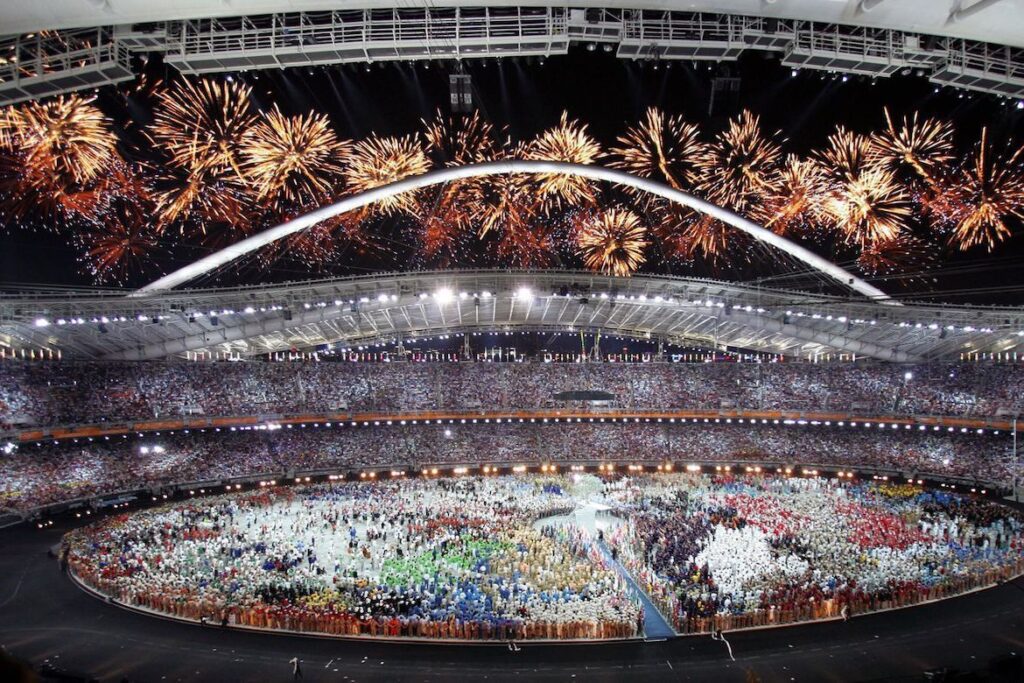 On this occasion, in observance of the Olympic tradition that Greece opens the parade and the host nation closes it, the Greek flag bearer opened the parade and all the Greek delegation closed it.
The ceremony ended with the lighting of the Olympic Cauldron by 1996 gold medalist windsurfer Nikolaos Kaklamanakis, after which the audience was encapsulated by a massive fireworks spectacular.