Almost 149,000 asylum-seekers and other migrants have crossed Turkey's northwestern border to enter Greece since February 28, Turkish Defence Minister Hulusi Akar said on Wednesday.
"We have had 148,763 people crossing the Greek border since February 28," Mr Akar said in a televised interview.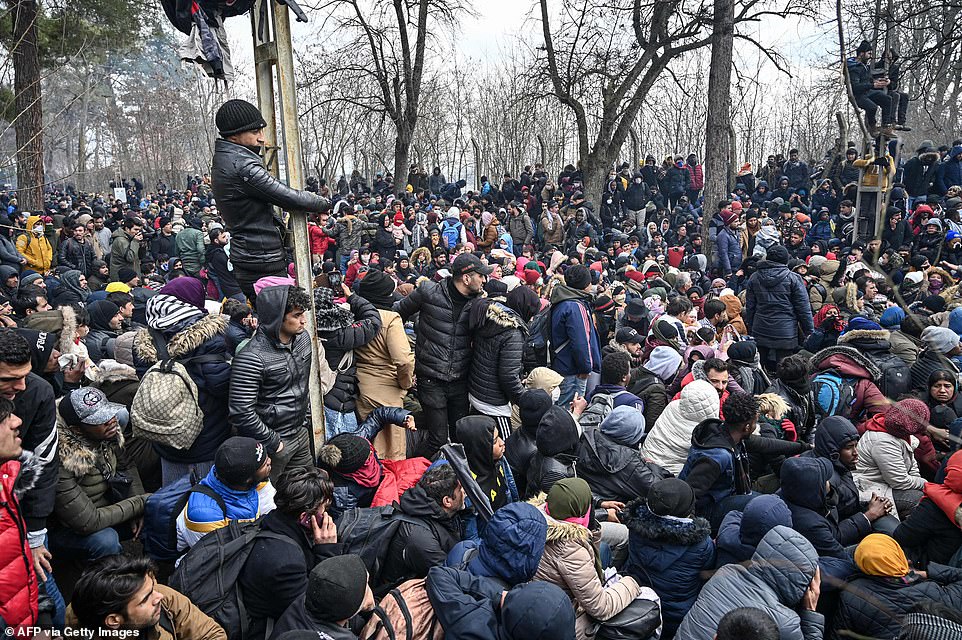 Turkey has been a key transit point for migrants aiming to cross into Europe to start new lives, especially those fleeing war and persecution.
Thousands of migrants had camped at Turkey's border with Greece after Ankara declared in late February that it would no longer stop them from going to Europe, accusing the EU of not upholding its part of a 2016 refugee deal.
In response, Greece decided to suspend new asylum applications until April and summarily deport those arriving in last month's surge.
This move continues to be criticised by human rights agencies and non-governmental organisations such as Amnesty International and the Human Rights Watch.