By Billy Patramanis.
Leonidas Kavakos is regarded as not only Greece's, but the world's, finest violinist. Since becoming a professional musician in the 1980's, Kavakos has played alongside some of the world's most prestigious orchestras and has his own record deal with Sony Classical.
To mark the occasion of his birth on this day in 1967, we take a look at some of his musical achievements.
Kavakos was born on 30 October, 1967, in Athens. He was raised in a musical household and introduced to the violin by his parents at just five years old.
Kavakos then furthered his learning of the violin by attending the Hellenic Conservatory. It was here that Kavakos would meet his biggest mentor in the art of the violin, Stelios Kafantaris.
After studying at the Conservatory, Kavakos would receive the prestigious Onassis Foundation Scholarship, giving him the opportunity to attend classes with Josef Gingold at Indiana University.
He made his concert debut at the Athens Festival in 1984, aged just 17. By the time he was 21, Kavakos would already win three prestigious competitions, including the Sibelius Competition in 1985 and both the Paganini and Naumburg competitions in 1988.
The success of Kavakos at such an early age propelled him into superstardom as one of the brightest violinists at the time. This led to him being given the opportunity to record the original 'Sibelius Violin Concerto' composition for the first time in its history, and he won a Gramophone for Concert of the Year in 1991, aged 24.
In 2007, Kavakos was named the 'Echo Klassik Instrumentalist of the Year,' for his recording of the Beethoven Sonatas, along with Enrico Pace. In 2014, Kavakos was again recognised for his brilliance, being awarded the Gramophone for 'Artist of the Year.'
In 2017, Kavakos was awarded the 'Leonie Sonning Prize' – a prestigious award as it is the highest musical honour in Denmark, received annually by an internationally acclaimed composer, singer, conductor or instrumentalist.
After successfully becoming recognised as a fantastic instrumentalist, Kavatos began working as a conductor. Kavatos has had huge success as a conductor, conducting the prestigious London Symphony Orchestra, New York Philharmonic and the Chamber Orchestra of Europe.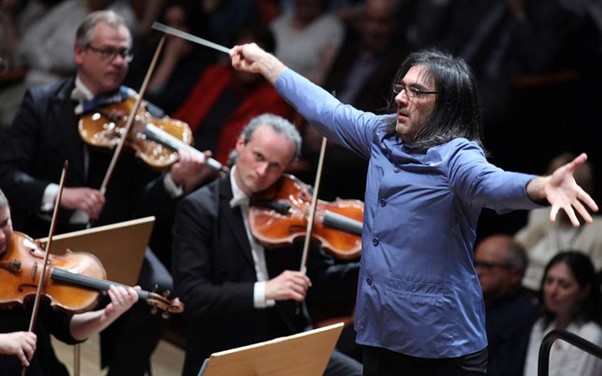 In June 2018, Kavakos signed an exclusive record deal with Sony Classical. On October 18, 2019, Kavakos released 'Beethoven Violin Concerto' with the Bavarian Radio Symphony Orchestra. It was released as a tribute to Beethoven, where musicians from all over world will celebrate the 250th anniversary since his birth in 2020.
Kavakos, despite all his success, still offers support to future musicians in Greece. He organises the annual violin and chamber music class in Athens, where students from all over the world attend to learn from him.
Kavakos is one of the greatest classical musicians of our generation, and it is on his birthday, that we honour him.