Melbourne-based artist Joy McDonald is gearing up to unveil her latest artistic ventures—a captivating series of abstract prints and an upcoming historical fiction novel. With a rich artistic background that spans puppetry, painting, ceramics, printmaking, digital imagery, and traditional icon painting, Joy's work consistently pushes the boundaries of conventional artistry.
Joy's artistic journey commenced during her time at Sydney University in the 1970s and culminated in her graduation from the Australian National University in Visual Arts in 1997. Throughout her career, she has delved deeply into the intricate patterns, rhythms, and marks found in nature, which she skillfully captures using her unique fusion of painting and printmaking techniques.
At the core of Joy's artistic philosophy lies her exceptional ability to deconstruct and reconstruct imagery. By skillfully repeating marks and strokes, she produces captivating surfaces that evoke the essence of energy fields, wave systems, and other intricate natural patterns.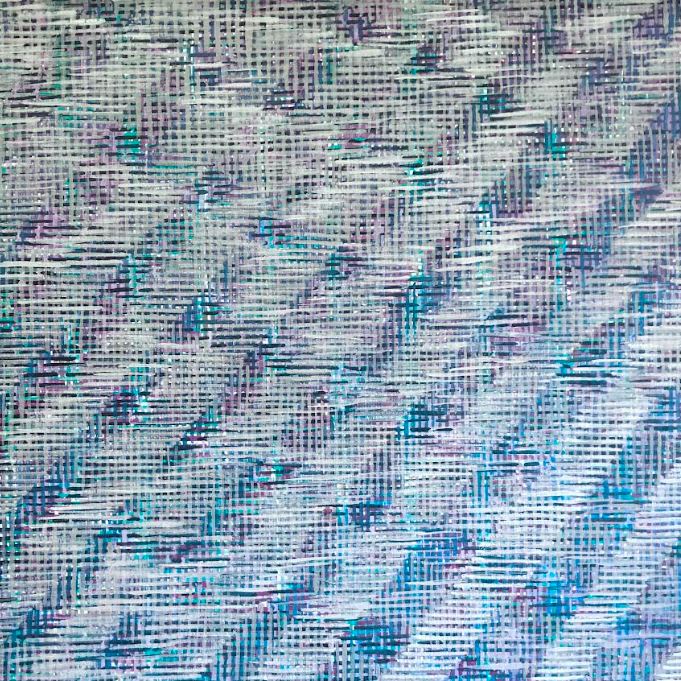 Joy's artistic achievements are numerous and impressive. She was recognised as a finalist in the Fleurieu Biennale SA and received the Rosalie Gascoigne Award from the Capital Arts Patrons Organization (CAPO). Her Greek heritage and connection to the Dodecanese islands have also significantly influenced her creative endeavours, inspiring her to write her first novel due for publication soon.
In her early artistic career, Joy joined Peter Scriven's Marionette Theatre, as a puppeteer touring Australia's country towns. Here she worked alongside Michael Salmon, the well-known Melbourne children's author. Notably, her own puppet stage production and children's book The Very Sad Fishlady, performed at The Street Theatre, showcasing the extent of her creative talent.
With a portfolio of over 60 exhibitions to her name, Joy's work has found place in international collections, including notable institutions like the Canberra Museum and Gallery, and in various corporate art collections.
Joy's recent collection features a series of compelling prints, inspired by coffee grounds, resulting in intricate designs of vibrant colour and remarkable depth. These distinctive prints will soon be available for purchase as high-quality cotton tea towels, priced at $30 each. Art enthusiasts interested in acquiring, can place their request by contacting Joy McDonald via email: joyism8@gmail.com
Joy is amongst many Greek Australian artists who have registered their profiles in the GAAD (The Greek Australian Artist Directory). An initiative by the Greek Australian Cultural League (GACL), the Directory celebrates Greek Australian visual and performing artists by showcasing their work and contributions to the Australian arts landscape. By preserving and promoting the artistic legacy of Greek Australian artists, the Directory ensures that their talents are duly acknowledged and cherished, cementing their place in Australia's artistic narrative.
For more details about Joy as well as other GAAD artists, visit https://gaclmelbourne.com/g/project/joy-mcdonald/ Interested artists can register their profiles by visiting www.gacl.com.au and clicking on the dedicated GAAD section.
For any inquiries related to the GAAD, please reach out to GACL President Cathy Alexopoulos infogaclm@gmail.com or GAAD Co-ordinator Vasy Petros at 0412 242 557.
*Written by Vasy Petros. This is a Greek Australian Cultural League Initiative supported by The Greek Herald.