The Greek community from across Sydney, New South Wales, will gather at the Greek Community Club in Lakemba on Sunday, November 19, from 4pm to commemorate the 50th anniversary of the Athens Polytechnic Uprising.
The Athens Polytechnic Uprising occurred in November 1973 as a massive student demonstration of popular rejection of the Greek military junta of 1967–1974.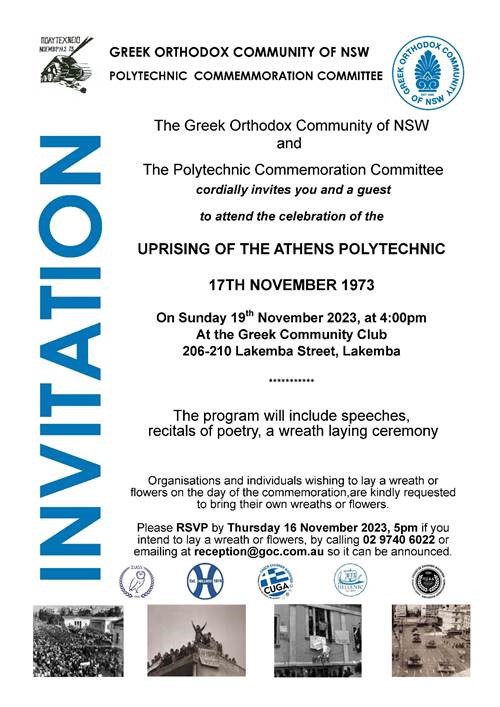 The Sydney commemoration is in honour of 50 years since the uprising, where speeches, recitals of poetry and a wreath laying ceremony will take place.
The event is being organised by the Greek Orthodox Community of NSW (GOCNSW) alongside the Polytechnic Commemoration Committee.
The commemoration event will be held at the Greek Community Club, 206-210 Lakemba Street, Lakemba, from 4pm onwards.