The 83rd anniversary of OXI Day (NO Day) was celebrated over the weekend with a number of wreath laying ceremonies, dancing and heartfelt speeches by Greek communities across Australia.
Here's how the commemorations went down throughout the country:
New South Wales:
In New South Wales, commemorative events for OXI Day began on Thursday, October 26, with an event by the Macquarie University Greek Association (MUGA) & Youth HEAR (Holocaust Education and Remembrance).
The event titled 'OXI Day Commemoration: Experiences of Survival' featured a lecture by guest speaker Dr Steven Bowman from Ohio State University who is an expert on Jewish history. There was also a singing performance by the Australian Hellenic Choir.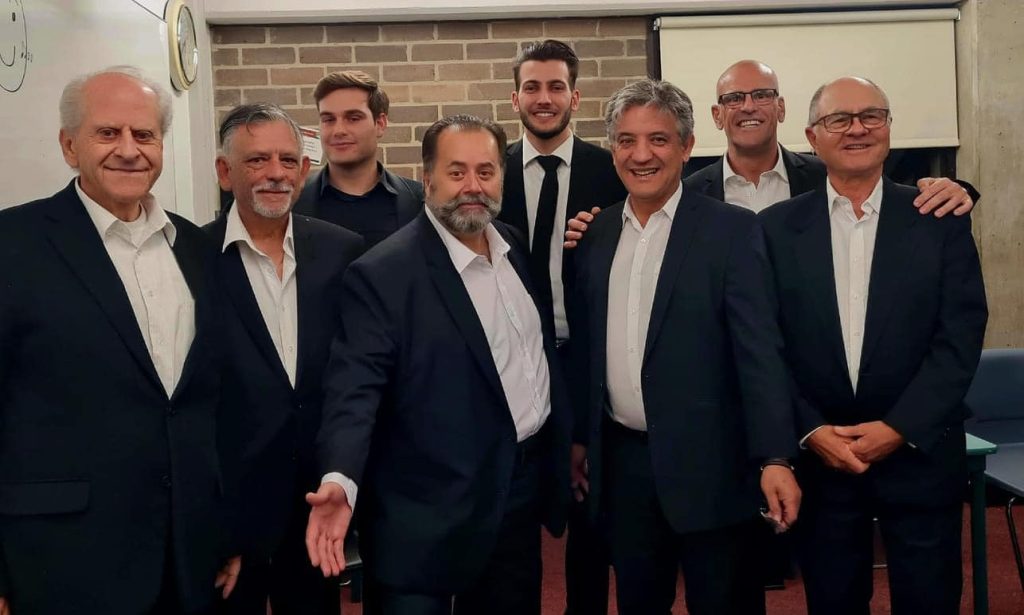 On Saturday, October 28, the Inner West Council in collaboration with the Australian Archaeological Institute at Athens (AAIA), held a wreath laying ceremony at Marrickville Town Hall.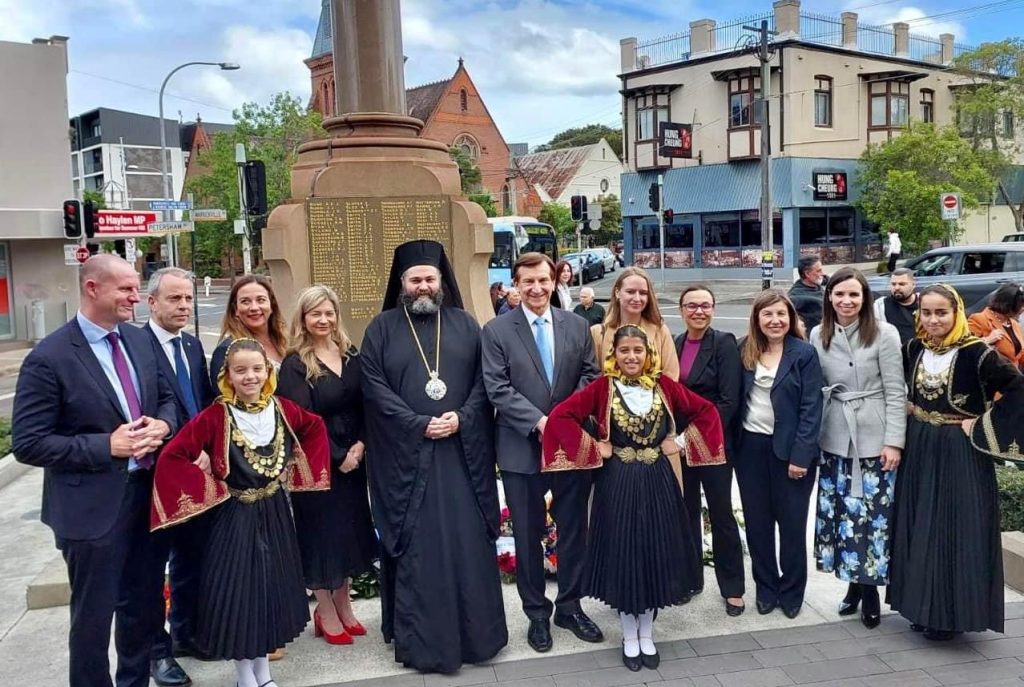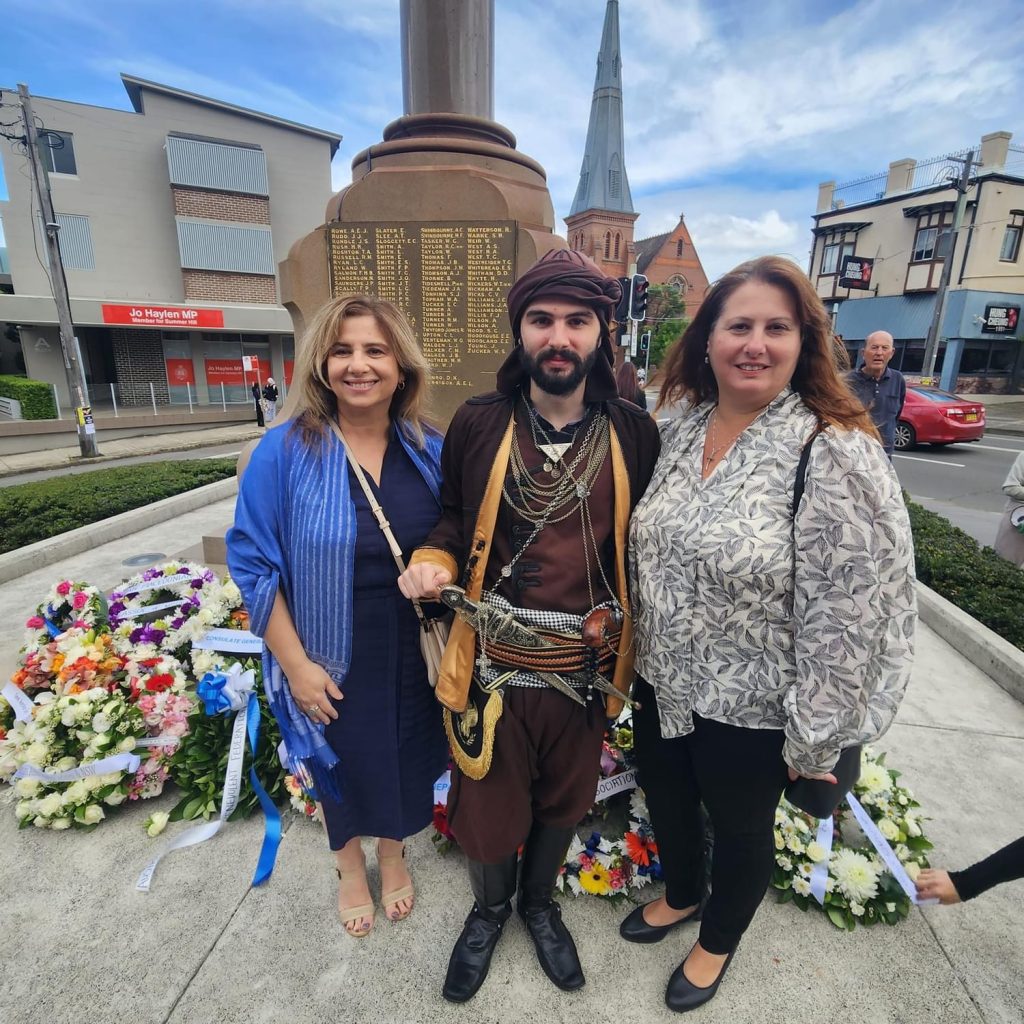 The event began at 2pm and was emceed by Theodora Gianniotis from the AAIA. Proceedings included a Welcome to Country by Aunty Jenny Thomson, as well as speeches by the Consul General of Greece in Sydney, Ioannis Mallikourtis, Sophie Cotsis MP, Inner West Council Mayor Darcy Byrne, and Bishop Bartholomew of Charioupolis.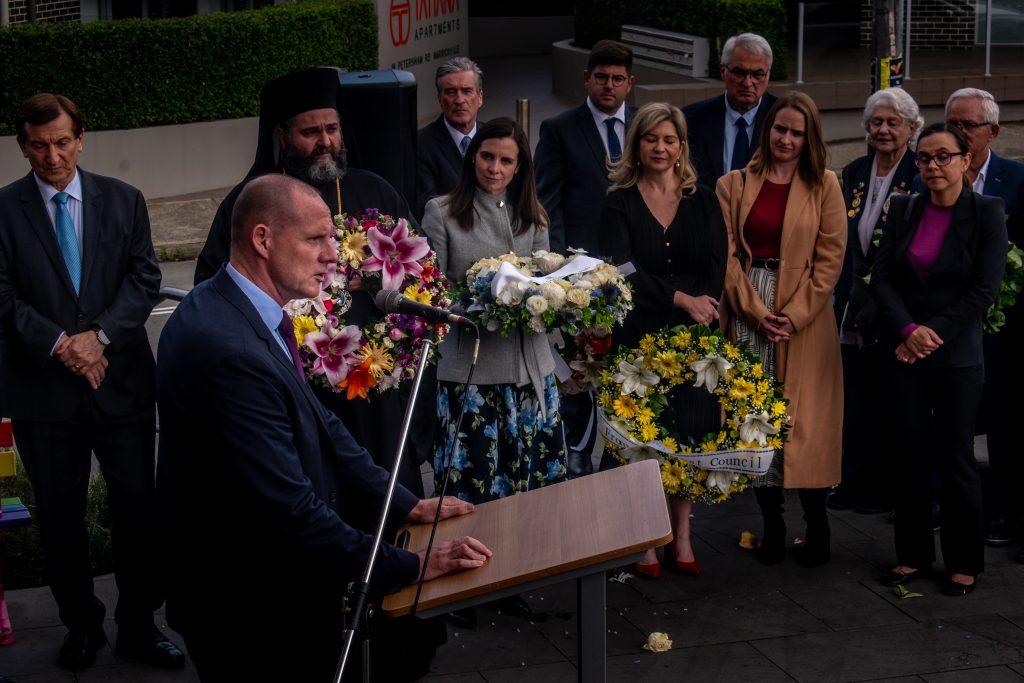 Following the official proceedings, these official guests laid wreaths at the Winged Victory Memorial in the forecourt of Marrickville Town Hall. Others who laid wreaths included Inner West Councillor Zoi Tsardoulias, Ron Hoenig MP, Sophie Cotsis MP, and many other Presidents of local Greek communities and associations.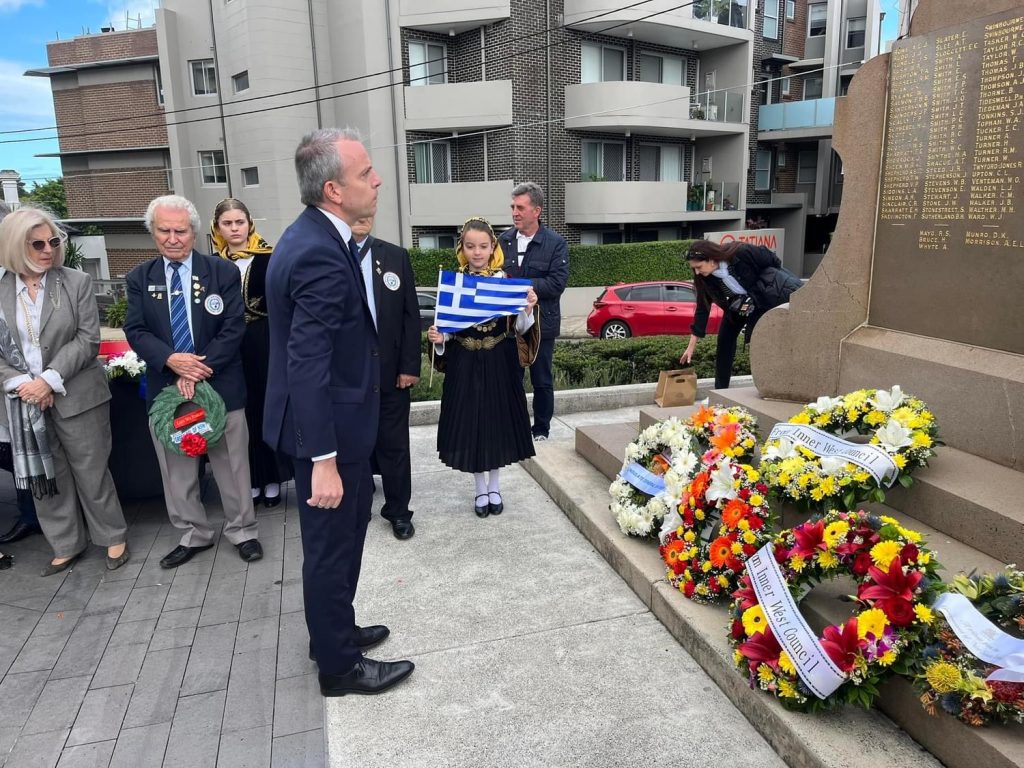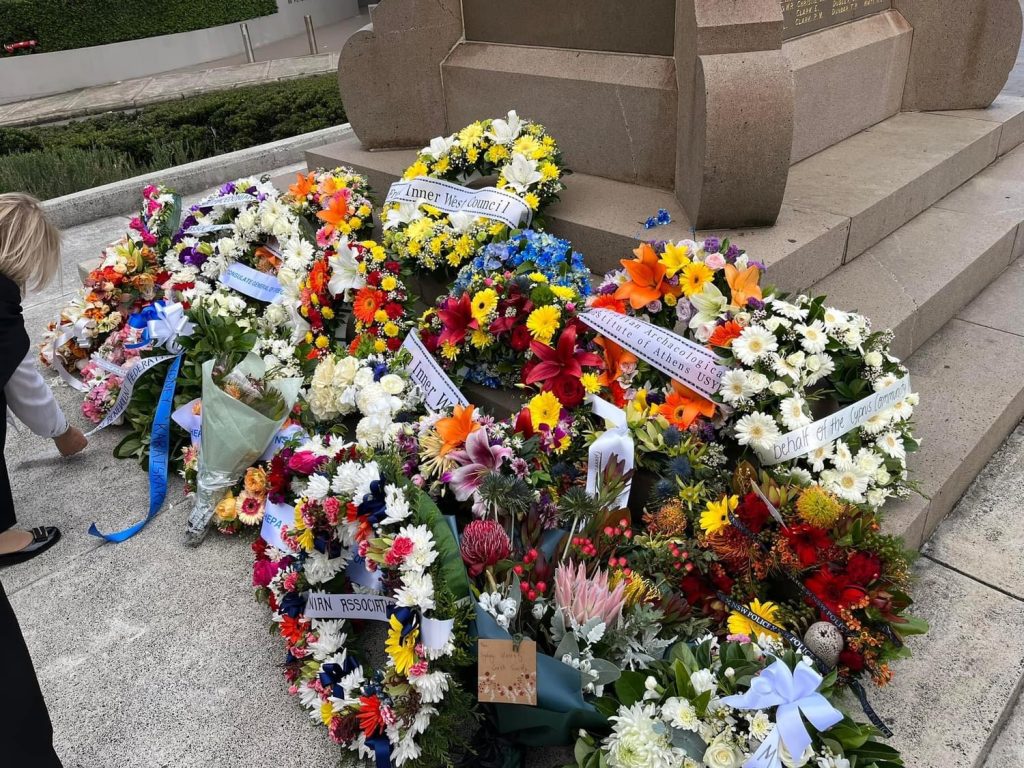 Later that same day, the Greek Orthodox Community of NSW (GOCNSW) also held a cocktail party to mark OXI Day at the Greek Community Club in Lakemba from 6pm, whilst the Pan-Macedonian Association of NSW organised a dinner dance to celebrate OXI Day and the 40th anniversary of the Dimitria Festival.
On Sunday, October 29, a Divine Liturgy service to mark OXI Day was held at the Cathedral of the Annunciation of Our Lady Theotokos in Redfern, presided over by Archbishop Makarios of Australia. This was followed by a wreath laying ceremony in the Cathedral's courtyard at 10.15am.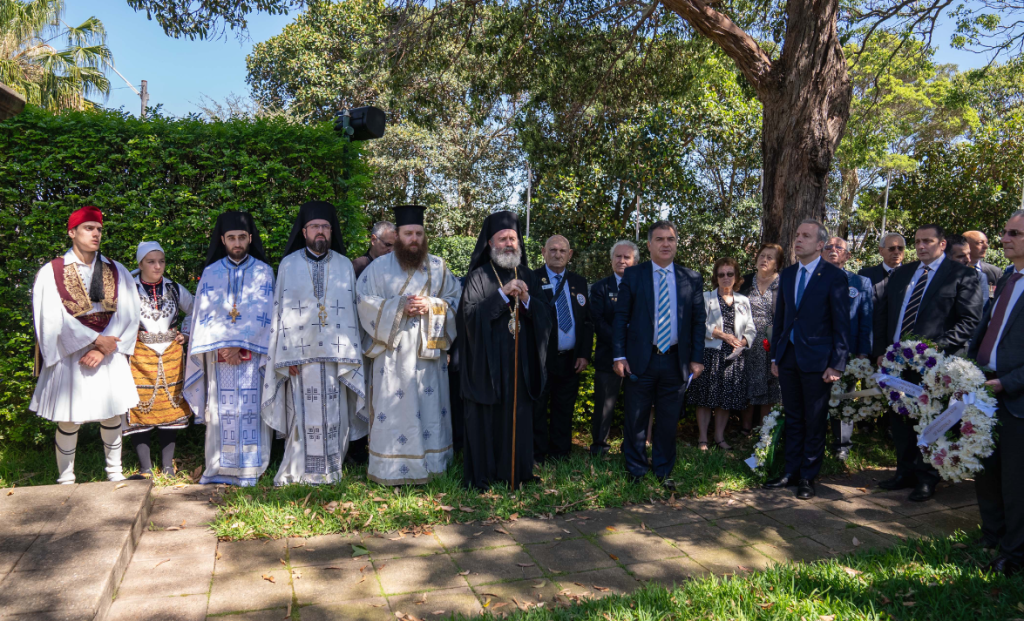 AHEPA NSW also organised a commemoration event on Sunday, October 29 from 6pm at the AHEPA NSW Hall in Rockdale. The formal program included speeches, poems and a traditional dance performance, accompanied by a photographic exhibition tribute to the ANZACs of Greece.
Victoria:
In Victoria, the Hellenic RSL Sub Branch in Melbourne marked OXI Day on Saturday, October 28, with a Doxology at St Eustathios Greek Orthodox Church in South Melbourne, followed by two wreath laying ceremonies at the Australian Hellenic Memorial and Melbourne's Shrine of Remembrance.
South Australia:
A large gathering of nearly 200 people attended a commemorative event for 'OXI Day' (No Day) held on Sunday, October 29 at the Cathedral of Archangels Michael and Gabriel in Adelaide and hosted by the Greek Orthodox Community of South Australia (GOCSA).
Australian Capital Territory:
This year, the Australian Capital Territory lit up some of its most well-known buildings in blue on Saturday, October 28, to commemorate OXI Day. Some of the building were The National Museum, Old Parliament House and The National Carillion Bell Tower.
On Saturday evening, the Canberra Hellenic Dancers also performed at the Hellenic Club of Canberra in Woden.
The next day, the local Greek community came together for a special doxology service at Saint Nicholas Greek Orthodox Church, followed by a wreath laying ceremony at the Hellenic War Memorial.
Western Australia:
In Western Australia, local Greeks celebrated OXI Day on Sunday, October 29. There was a doxology at the Greek Orthodox Church of St Nektarios in Dianella from 10.30am, followed by a wreath laying ceremony at the State War Memorial in Kings Park from 12.30pm.
Northern Territory:
In Darwin, the Greek Orthodox Community of Northern Australia held its OXI Day commemorations at the Community's hall.
The event included a memorial service, followed by wreath laying and the recital of poems by young students dressed proudly in traditional Greek costumes.
Official guests in attendance included the Chief Minister of the Northern Territory, Natasha Fyles, as well as Darwin Lord Mayor Kon Vatskalis.