This Mother's Day, Greek Australians celebrated the special mothers, grandmothers, aunts and other female figures in their lives with numerous festivities.
Here's a look at some of the events which were held in New South Wales and South Australia.
New South Wales:
In New South Wales, the Kytherian Association of Australia's Ladies Auxiliary organised a morning tea event on May 2 to acknowledge their female members and Guest of Honour Christiana Stavrou.
A special presentation was also held to thank six members of the Kytherian Ladies Auxiliary who, after many years of service, have decided to step down. They were: Chrissa Vlandis, Effie Cassimaty, Koula Cassimatis, Katie Masselos, Rene Sophios and Anne Prineas.
AHEPA Australia's "Daughters of Penelope" also held a Mother's Day lunch on May 6 in the presence of a number of official guests and leaders of local Greek community organisations.
On the day, committee member and guest speaker, Stella Boyages, shared her story and spoke about the importance of Human Rights and Feminism. Her presentation was titled "Her Story of History."
The Pontians across Sydney also celebrated Mother's Day this year. On Saturday, May 13, the Women's Auxiliary Subcommittee of Pontoxeniteas NSW organised a High Tea at Gardens on Forest to celebrate Mother's Day.
Panagia Soumela sYDNEY also celebrated inspirational women this Mother's Day with a cake cutting and by giving out flowers.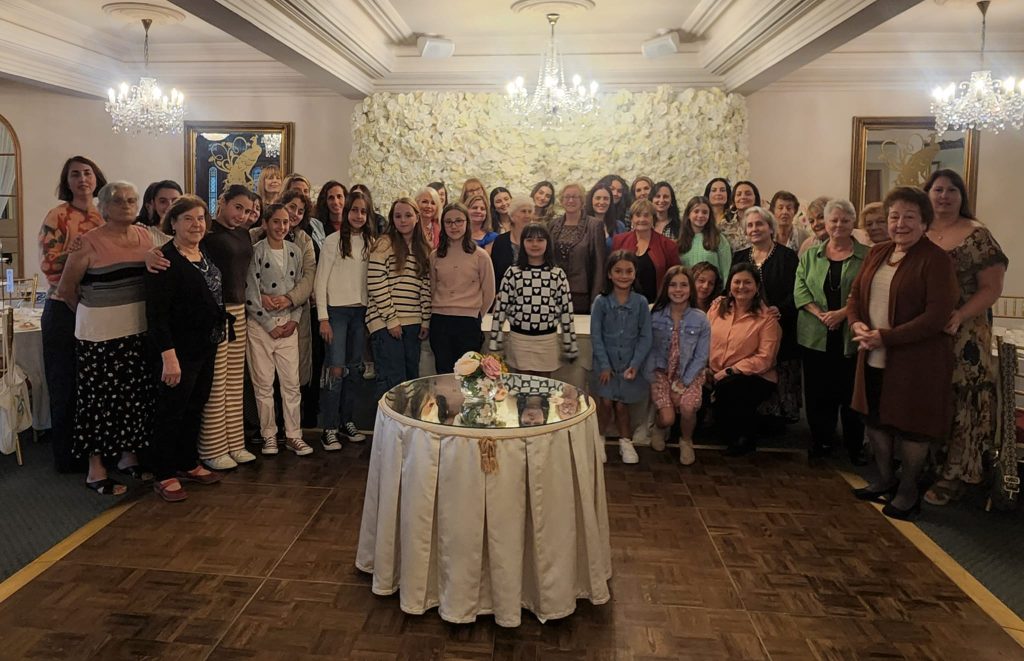 South Australia:
In South Australia, members and volunteers of the Pontian Brotherhood of SA treated mothers to a mouth-watering lunch and honoured them with Pontian lyra and a dance performance by the Brotherhood's Junior dance group.
The Cyprus Community of SA also held a sold-out Mother's Day event with traditional delicacies, live music and dancing by dedicated volunteers.
READ MORE: Cretan Brotherhood of Melbourne enjoys Mother's Day celebrations.