On Sunday, May 7, the Cretan Brotherhood of Melbourne and Victoria indulged in a delightful celebration of Mother's Day with a High Tea event. Despite the rainy weather, a staggering number of 180 attendees were present, determined to partake in the festivities.
Each mother was warmly greeted at the entrance and presented with a flute of effervescent champagne before being escorted to tables adorned with tastefully arranged floral bouquets and tiered trays full of a mouth-watering array of savoury delights.
Moreover, a three-meter-long dessert buffet was on hand to satiate the sweetest of cravings, accompanied by a diverse selection of freshly brewed teas and impeccably crafted scones.
A committee representative welcomed all attendees, and another read a Greek poem written by her late father, poignantly depicting a child's adoration for their mother.
Notably, distinguished author and entrepreneur Kathy Tsaples was invited as a guest speaker, where she recounted her Greek heritage and how the rich culture, language, and cuisine shaped her as a child of Greek migrants in Australia.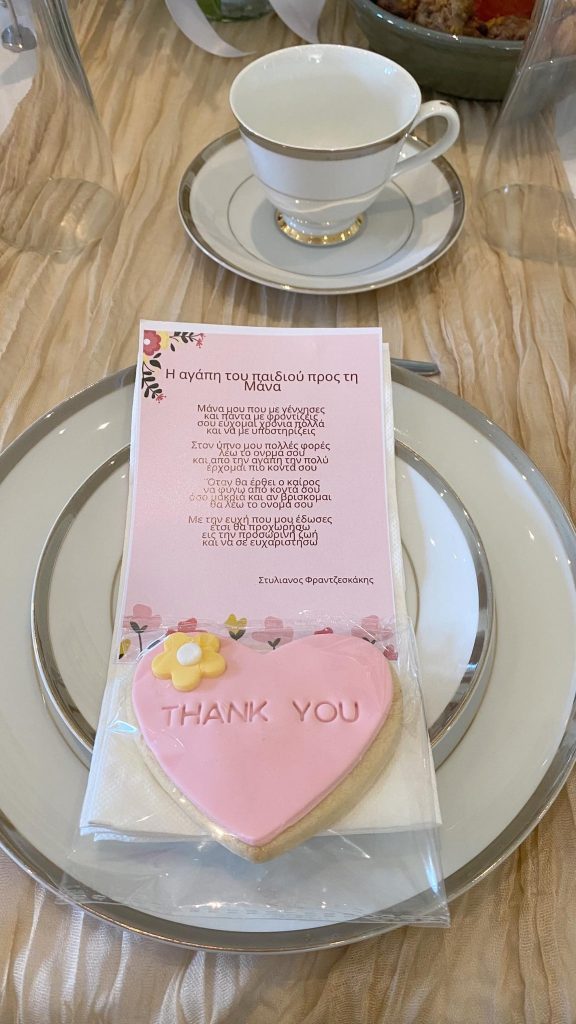 She shared her personal experiences, including her struggle with breast cancer and the loss of elderly family members, all occurring simultaneously.
Nonetheless, her resilience was evident as she spoke about overcoming these challenges and pursuing her dream as a successful author, cook, and owner of Sweet Greek, leaving behind the corporate
world.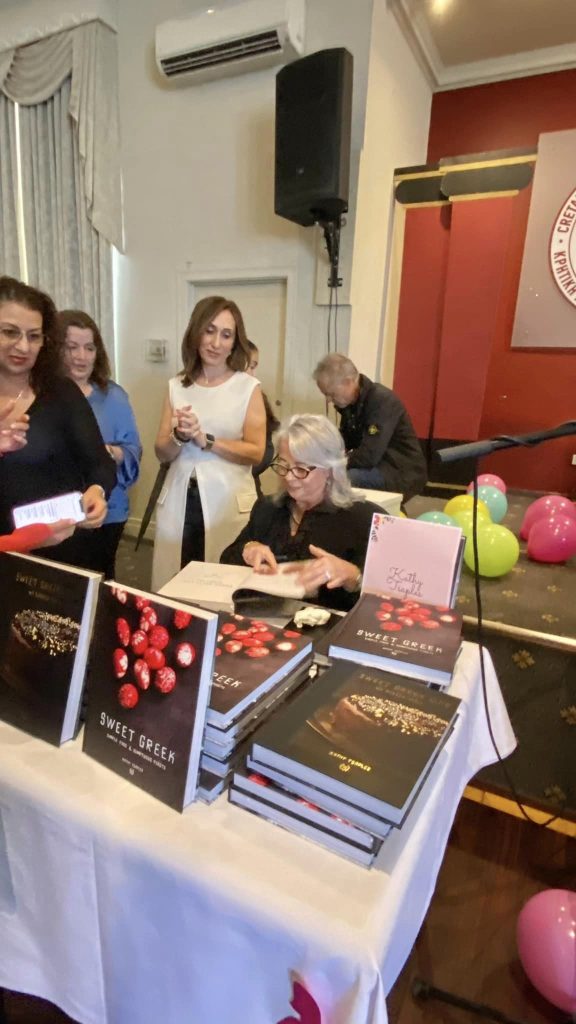 The afternoon progressed with entertaining games, door prizes, and raffle draws, culminating in a joyous and memorable celebration filled with delicious culinary delights, tears of emotion, and laughter.
Notably, all proceeds from the sales of Kathy's books, as well as a generous donation from the Cretan Brotherhood of Melbourne, will be donated to Breast Cancer Network Australia (BCNA), a noble cause that the event's attendees feel proud to have supported.