The Hellenic Club of Canberra held its 53rd Annual General Meeting (AGM) on Sunday, October 22, at its premises at Woden in the Australian Capital Territory (ACT).
There were a number of items on the AGM agenda, including the President's Report and the presentation and adoption of the Hellenic Club of Canberra Limited Annual Report and Financial Statements for the year ending 30 June 2023.
In his report, the President of the Hellenic Club Andrew Satsias said the Club continues to trade well and has circumvented many challenges during uncertain economic times.
Mr Satsias also spoke about how the Hellenic Club of Canberra recently received approval for a $146 million redevelopment of its site at Woden.
The Hellenic Club engaged the internationally renowned teams at Fender Katsalidis Architects and OCULUS to design a new Hellenic Precinct.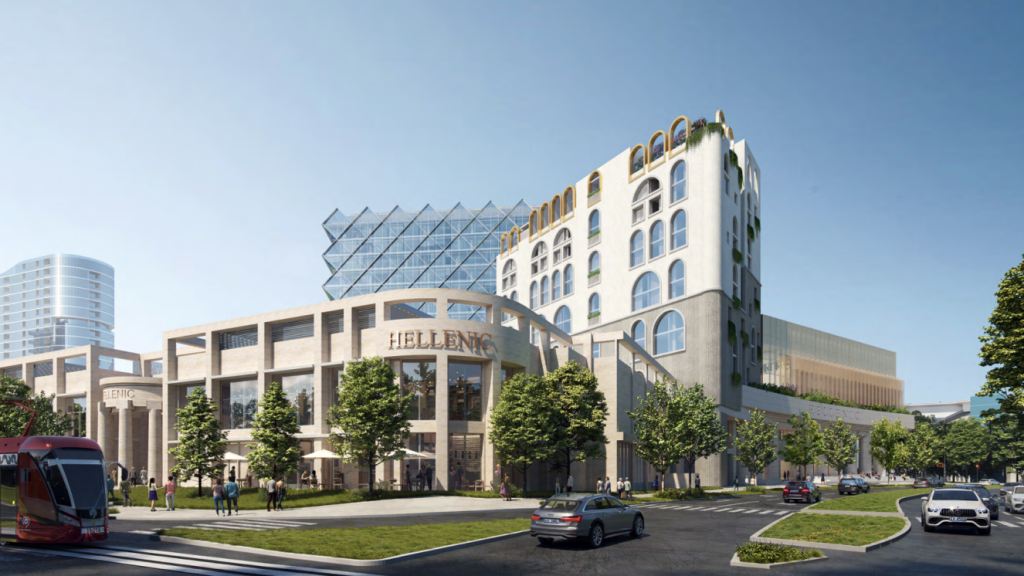 The precinct includes a 12-storey hotel with 151 rooms, complete with restaurants and a bar on the ground level, an indoor recreation facility on level one and an auditorium on levels two and three. There are also plans for a 16-storey office block.
Mr Satsias told attendees at the AGM that since the Club's three development applications (DAs) were approved by the ACT's planning authority, they are now hoping to appoint a construction company to build the first stage of the Hellenic Precinct, which includes a multi-level underground carpark with ancillary facilities.
On the day, the newly elected unopposed Board of Directors for 2023/2024 were also confirmed. They are:
President: Andrew Satsias.
Vice Presidents: Jim Andriopoulos and Angelo Konstantinou
Treasurer: Vicki Sofatzis
Directors: Steve Kartsonas, James Koundouris, John Loukadellis, Eleni Notaras, and Stef Pashalidis.
This new Board commenced its duties at the conclusion of the AGM.