The Hellenic Club of Canberra at Woden in the Australian Capital Territory (ACT) has given the public a first look at its $146 million redevelopment plans aimed at attracting local and international visitors to a new precinct.
The Hellenic Club engaged the internationally renowned teams at Fender Katsalidis Architects and OCULUS to design the new Hellenic Precinct, and the development applications (DAs) have now been lodged with the ACT's planning authority.
The final application is for a 12-storey hotel with 151 rooms, complete with restaurants and a bar on the ground level, an indoor recreation facility on level one and an auditorium on levels two and three. There are also plans for a 16-storey office block.
The rendered designs show open public spaces surrounded by towering columns, a rooftop infinity pool and grand entryways.
President of the Hellenic Club, Andrew Satsias, said the masterplan is part of a move away from gaming machine revenue.
"We have held true to our focus on a non-residential development and identified multiple commercial
anchors to drive foot traffic and visitation to our site and the broader Town Centre," Mr Satsias said in a media release.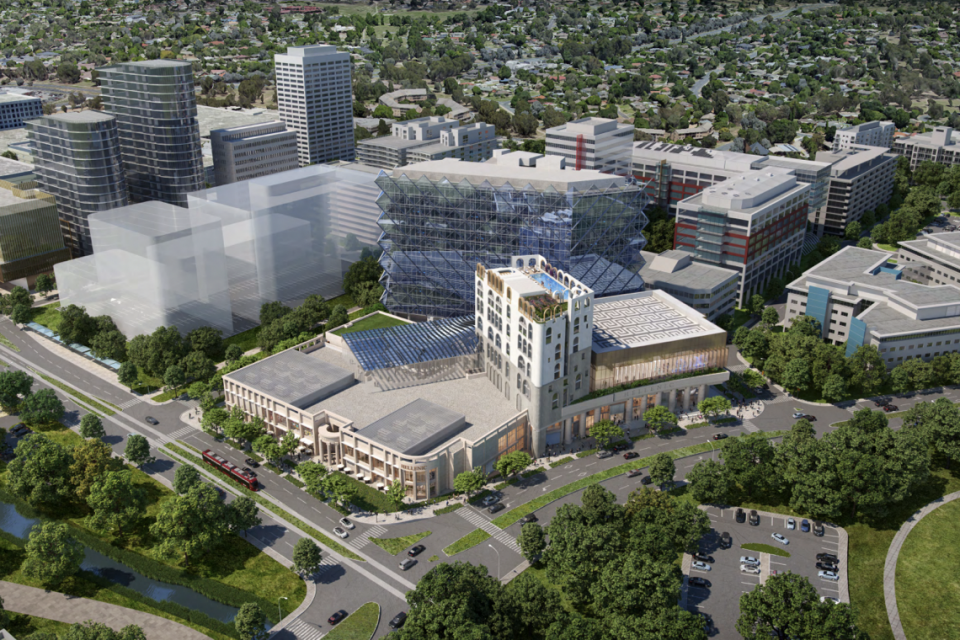 "This includes elevated entertainment, dining, social and commercial spaces that will attract local,
national and international visitors."
The Greek Herald first reported the Hellenic Club had plans to be redeveloped in March this year during an interview with Mr Satsias.
At the time, Mr Satsias said it was time for the Club to change and "to meet with the times" and promised a stronger promotion of both Hellenism and multiculturalism.
More information on the proposal can be accessed at https://www.hellenicclub.com.au/the-hellenicprecinct.