The Mediterranean Garden Society (MGS) in Western Australia (WA) invited The Greek Herald to a private viewing of the Rivergum Garden in Balingup, the southwest of WA.
Australian gardener, Di Whincop, invited the MGS for a private tour of her Rivergum Garden before the opening of the Festival of Country Gardens 2023. The garden is situated in WA's south, where there is a Mediterranean climate like Greece.
The MGS society organises garden tours globally to exchange information about waterwise practices and gardening principles in Mediterranean climates. The organisation's philosophy is to cultivate gardens by using Mediterranean and native plants and trees suited to the climate of place. This principle protects water sources and invites us to foster our gardens in harmony with the seasons.
The drive through Balingup is a combination of Australian countryside with the spirit of rural Greece. Its green pastures and valleys among the drier hills covered in native and Mediterranean trees, brings a nostalgia for the motherland.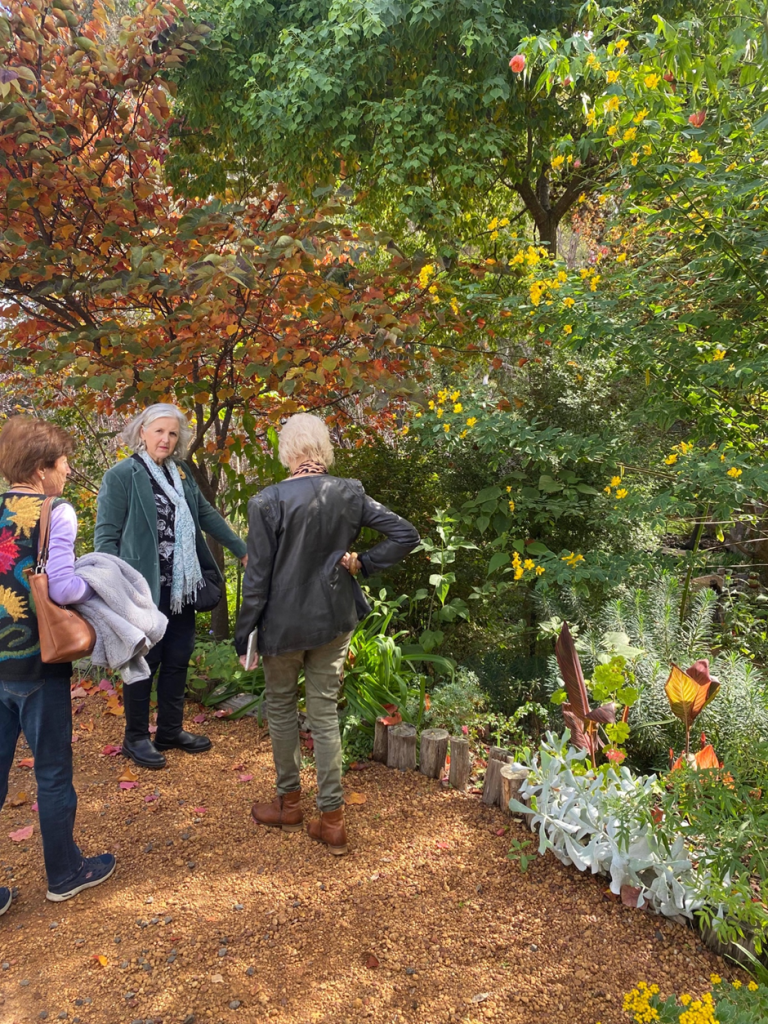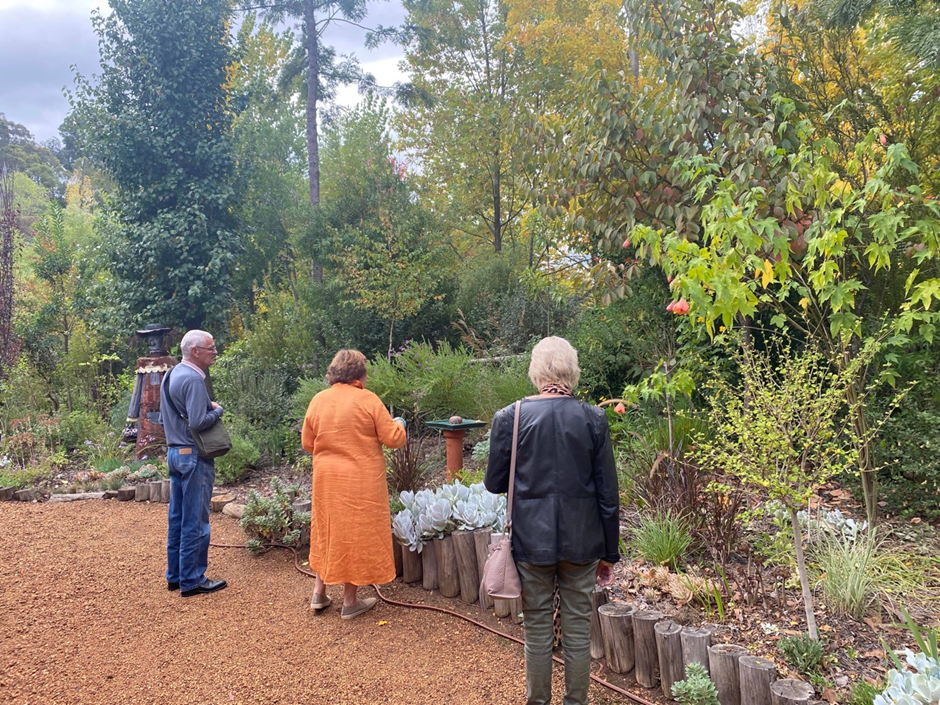 Cultivating a hardy, colourful garden over 13 years, Di has completely transformed a once-barren land to a park-like forest using waterwise practices the MGS promotes. The garden also nurtures a habitat for Monarch Butterflies.
Di bought the land when it was mainly sand and shrubs with an old property that needed major renovations. The now tranquil and artistically designed garden over 4.5 acres has three large areas that integrate. Each section holds a unique vision, artist expression and style.
Let's take you on a tour.
Cottage garden with natives and Mediterranean plants
The cottage garden surrounding the house blossoms with waterwise natives, hardy exotics, and Mediterranean plants.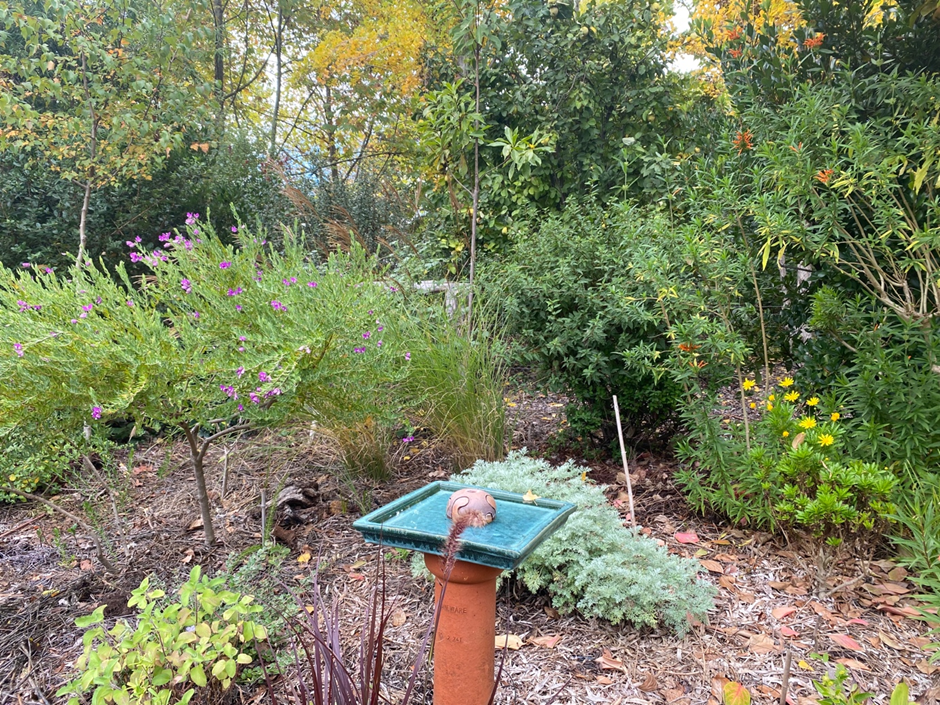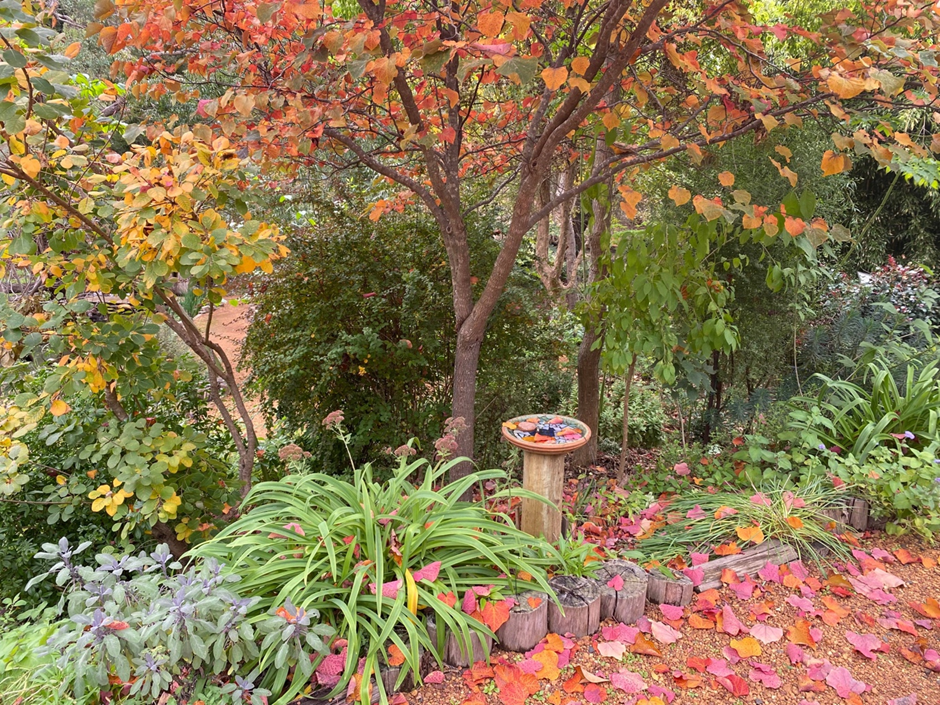 Water features as seen in Mediterranean Garden Design
A permanent creek with four ponds underneath large, forest trees, runs through the centre of the garden as water features, a staple in Mediterranean garden design.
Alongside the creek is a beautifully kept lawn under shady trees, creating an open space to embrace all that is unfolding around you.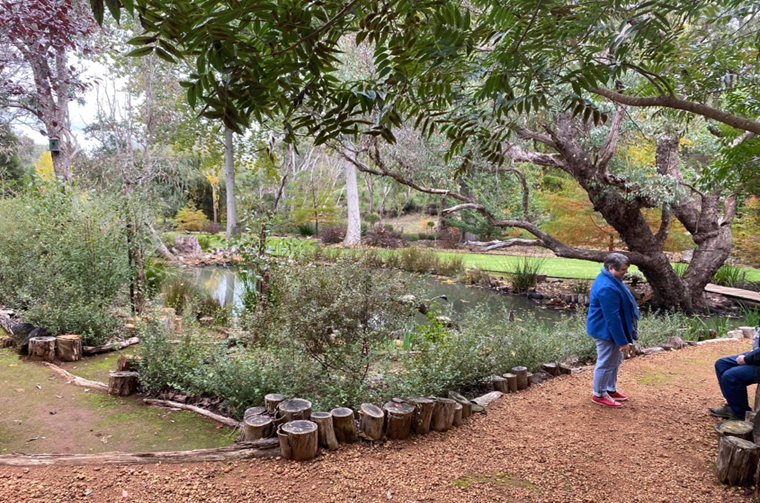 The zig-zag trail among the Cork Tree Forest
The sanctuary has a zig-zag uphill trail along a mossy path leading to a Cork Tree Forest. Looking closely at the cork trees, they are woven with delicate designs and details unlike other trees.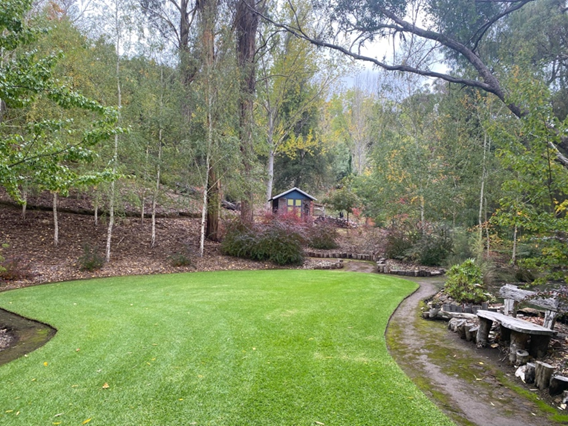 As we walked along the trail, different members of the MGS shared stories of how the cork trees are used in Mediterranean cultures to make shoes, bags and flooring.
Viewing the garden from the hilltop revealed the magnitude and endless possibilities of what can be cultivated using water-wise gardening practices in a Mediterranean climate.