In an exclusive interview with The Greek Herald, Margot Tobin from the Mediterranean Garden Society (MGS) in Western Australia (WA) speaks about waterwise gardening.
Margot is the Branch Head for Perth and the south of WA, one of many branches in 38 countries around the world focusing on Mediterranean-climate gardening. The society organises events and garden tours globally to exchange information, forging the way for sustainable, waterwise practices.
The WA branch was established in 2018, with Perth and the south of WA having a similar climate to Greece with its hot, dry summers and rainy winters. The MGS, however, was formed in Greece in 1994 when a group of gardeners came together to transform the Northern European gardening models back to a Mediterranean-climate model that is in sync with the seasons. The northern European climate, with its mild summers and rainfall, contrast with Greece's summer-dry and drought seasons.
The organisation's philosophy is to cultivate gardens in-sync with summer-dry climates by using Mediterranean or native plants and trees which are resistant to drought by nature. As a secondary principle, embracing plants most suited to the climate of place reduces the need for heavy water usage (especially in summer). This principle protects water as a precious resource by managing it with care. In addition, the philosophy invites us to foster our gardens in harmony with the seasons.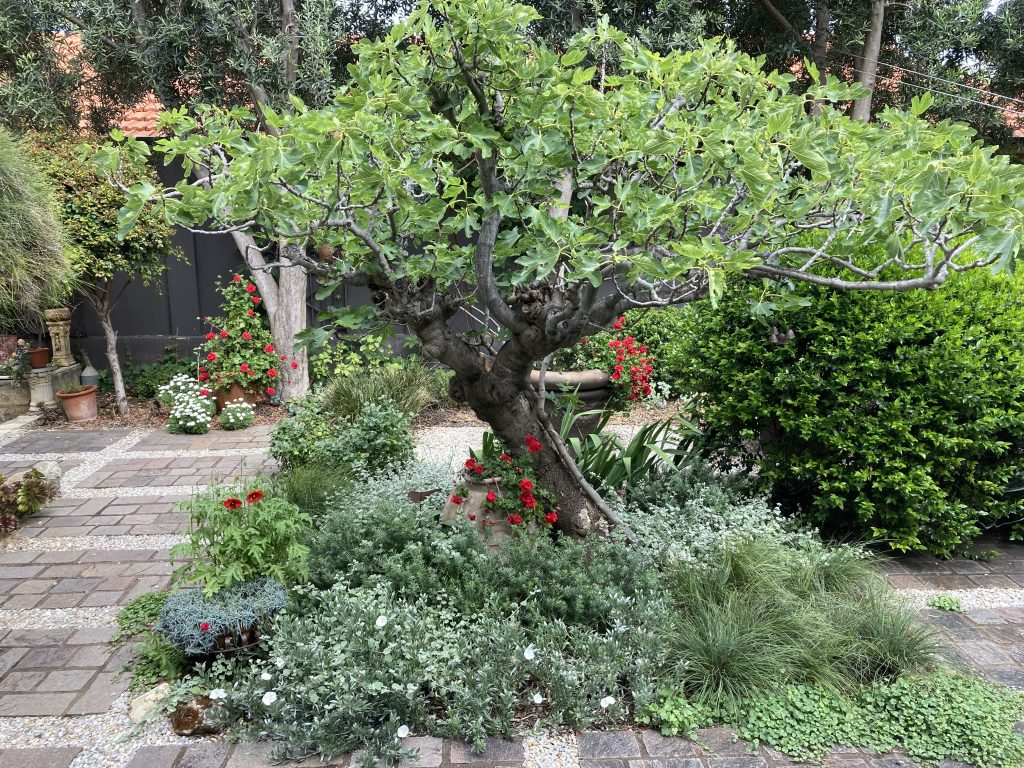 Water is the heart of all living things—humans, nature, wildlife, food. We all need water to survive. With the ease of turning on a tap at home or hosing our lawns and gardens, water can seem like an endless supply. But there are drastic decreases in groundwater levels in Australia, according to reports by The Department of Water and Environmental regulation.
In Western Australia alone, over the last 50 years, the annual rainfall average has declined by approximately 15 percent. Since the 1970s, the average streamflow to Perth's drinking water dams was 420 billion litres and has declined to 25 billion litres annually. The reports attribute this to climate change and higher groundwater usage causing sources to be out of balance. As a state, heavy irrigation for lawns and plants can exceed annual rainfall expectations and underground supply. 
In the same way Northern European models have been used in Greece, the influence of colonisation and the introduction of plants in Australia means gardens in WA can be counterintuitive to the climate of place. Less trees from modern development can also impact gardens and fauna, exposing lawns and plants to the harsh sun, and therefore requiring more water to sustain year-round green lawns.
Touching on lawns, Margot says there are ways to reduce the need for additional water, especially in summer.
"In the Mediterranean-garden the lawn component will be quite contained, as it is nice to have a place for your dog or kids to play, but rather than acres of lawn, you have a small amount of lawn and you treasure that because otherwise you need more water, more fertiliser," Margot tells The Greek Herald.
Margot explains the overuse of water is not the only issue in Australian gardening practices. Overwatering Mediterranean and native plants in WA are also a concern as it causes the plants to die. A variety of the plants lay dormant during summer and do not require much water. Some of the Mediterranean and native plants will lose all their foliage, which can be deceiving to the eye and assumed dead.
Margot also describes the intricate mechanisms on native fauna and how they are designed to be resistant to the warmer months by soaking up moisture in the air.
A Mediterranean-climate, much like other climates, can also have various soil types—coastal, inland—and the best practice is to choose plants that suit the soil of place to avoid additional water usage and fertilisers.
"You have to plant something that will survive those very hot summers with very little water. A little bit of hand watering is fine," Margot says.
"But you don't want your irrigation going all summer, especially for the plants that go into dormancy."
With a lifelong passion in nature and design, Margot is well versed in garden landscaping and says there are three main principles to cultivate a Mediterranean-garden alongside the philosophies of the MGS.
"The garden needs to have shade from trees or canopies to keep the house and spaces cool," Margot says.
The passionate gardener says Mediterranean garden staples like the olive tree, rosemary tree, and lavender, will also thrive in the southwest of WA, because the climates are similar.
Secondly, the Mediterranean garden has outdoor areas to eat, enjoy a glass of wine and gather with family and friends under a patio, or tree canopies. Bringing together community in a cool shaded area is a form of relaxation during warmer periods.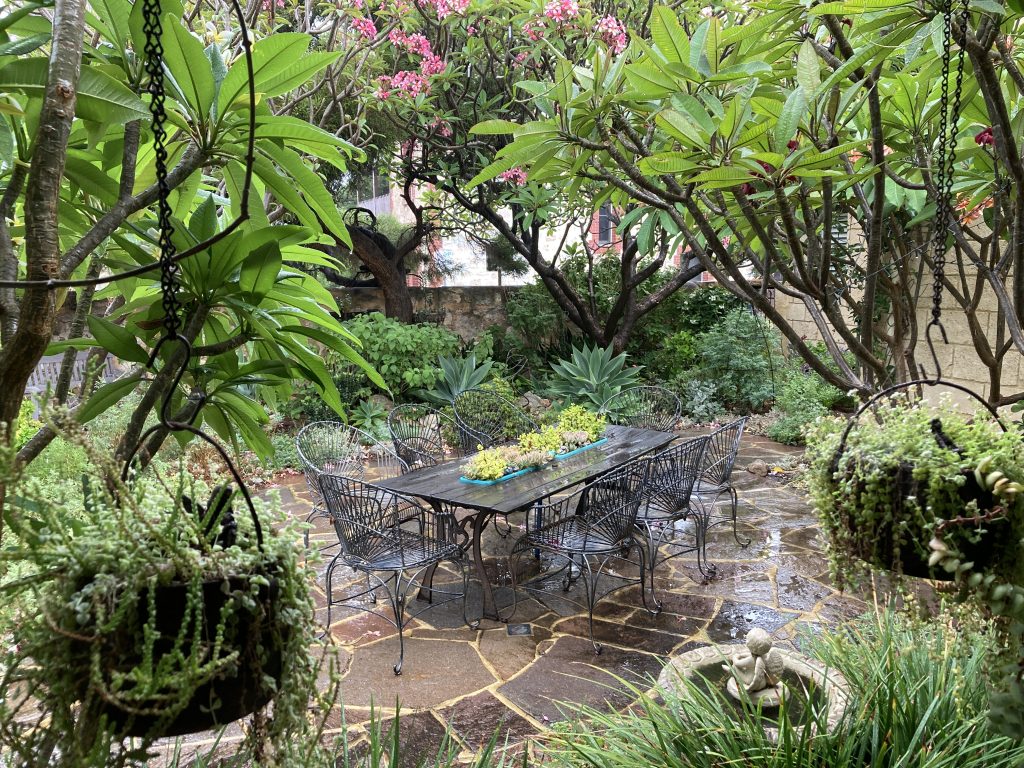 The Mediterranean garden has a contained water feature or display such as a pool, pond, or foundation.
Margot emphasises the commitment to careful consideration with water features and says this element refers to ancient Persian designs with a Mediterranean-climate.
"Some of these concepts date back to Persian design, where they truly honoured water, because it was so limited. The water was channelled from the mountains to the gardens, and they really revered their water," Margot says.
With foundations and carefully contained pools or streams, the viewing of water displays helped them to feel cooler during warmer climates.
For Waterwise garden designs in Perth and the Southwest, visit: Water Corporation.