Doctors and brain cancer researchers gathered at NSW Parliament on May 4, 2021, to show their support for a 'Survivorship' awareness event organised by The Brain Cancer Group, Care2Cure, and hosted by Member for Canterbury, Sophie Cotsis MP.
The Brain Cancer Awareness event was aimed at shining a light on 'The Survivorship Diary,' a book recently released by brain cancer patient, Cassandra Bennett, to support other patients and carers through their cancer journey.
Attendees on the night, which included prominent members of the Greek community such as Suzane Peponis-Brisimis, founder of the White Pearl Foundation, and representatives from the Bank of Sydney, were first treated to light refreshments before moving to a nearby theatre for the official proceedings.
READ MORE: Suzane Peponis-Brisimis: Leading philanthropist shining a spotlight on brain cancer research.
Master of Ceremonies, Richard Ryan, who is the CEO at Castlecrag, Hunters Hill and North Shore Private Hospitals, kicked off the event before introducing Ms Cotsis to the stage for some opening remarks.
During her speech, Ms Cotsis thanked medical researchers for their "phenomenal work" in brain cancer research and later discussed why the event held a special significance for her.
READ MORE: White Pearl Foundation raises over $20,000 at 2021 Breakfast for Brain Cancer.
"I was diagnosed with breast cancer in 2018 and I can tell you, Cassandra, congratulations on [your launch] because I know now what it means when you're looking at survivorship," Ms Cotsis said.
From there, Cassandra went up on stage to describe how 'The Survivorship Diary' came about after she was diagnosed with a brain tumour in July 2018.
"Some two years later, 28 months of chemotherapy… and the global pandemic, we have the survivorship diary… We've designed this diary to help patients and their families manage the incredible amount of information they have to understand, remember and keep track of after being diagnosed and through treatment," Cassandra explained.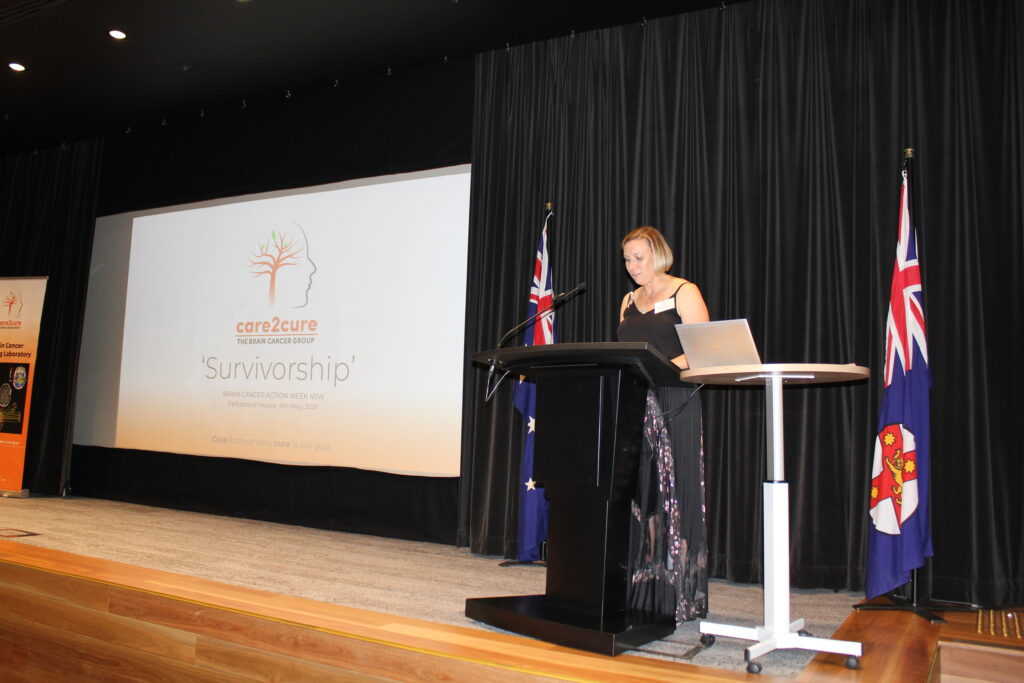 "The diary contains ten sections – diagnosis, surgery, radiation, chemotherapy, mental and emotional wellbeing, seizures and neurological health, living with brain cancer, financial notes, palliative care and other resources.
"Each section includes two pages on how to describe each day of the treatment, key questions to ask specialists and a table to record names and contact details for each of the key members of the support team."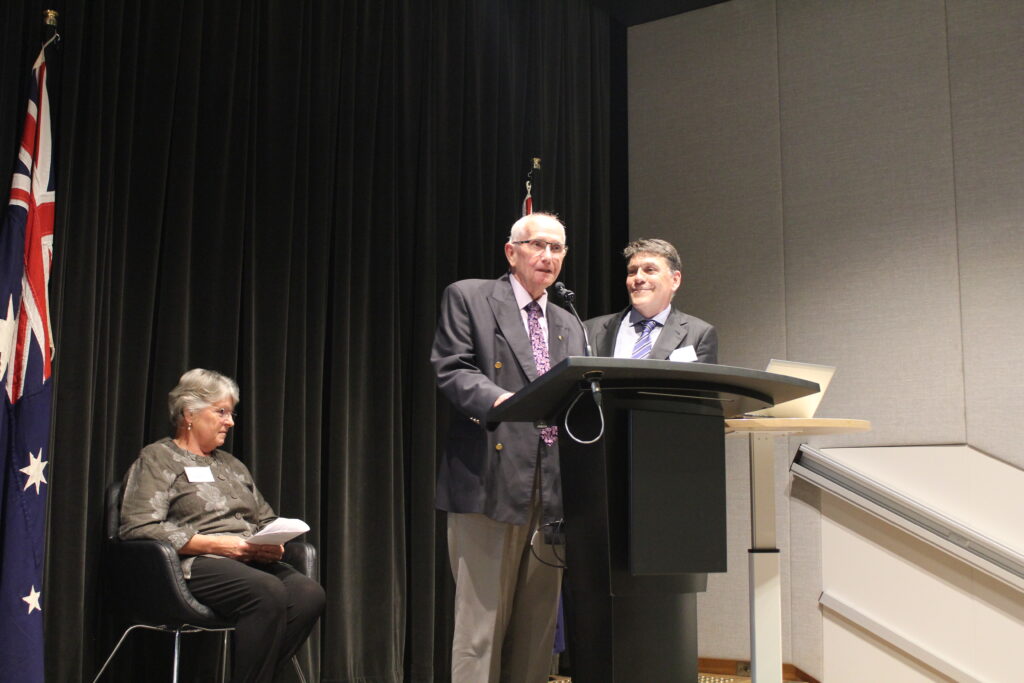 The practical use of this game-changing resource was then stressed when former Campbelltown Mayor, Paul Hawker, who was diagnosed with a brain tumour this year, and his wife Sigrid, discussed how helpful the diary has been during Paul's cancer journey.
"The Survivorship Diary… has many helpful facts about cancer and treatment and one of them in particular was the suggestion that taking chemotherapy at night before bed can reduce the effects of nausea. It certainly worked for us," Sigrid Hawker said in her speech.
Paul Hawker concluded the night by having a conversation with Associate Professor Michael Black, who is the Director of The Brain Cancer Group, Care2Care, where he described how he has "accepted" his cancer diagnosis and cheekily admitted that "whilst I've glanced through the diary, I haven't made any entries in it because Sigrid seems to be the one that records everything and reminds me of things we have to do."
This drew laughter from the crowd as it became even more evident just how valuable 'The Survivorship Diary' is for carers of cancer patients, who at times are too tired from cancer therapy to even consider their next doctor's appointment or treatment date.
The successful awareness event ended with attendees enjoying coffee and light refreshments outside the theatre.