Greek-Cypriot writer and director, Kyros Papavassiliou's, new film 'Embryo Larva Butterfly', will screen at the Adelaide Film Festival (AFF) 2023 on October 20 in South Australia.
AFF is South Australia's premier screen event and one of Australia's leading film festivals, which will run from October 18 to 29 this year, in celebration of courageous cinema where filmmakers and audiences come together for local and international film premieres, art, talks and parties.
Embryo Larva Butterfly will screen along with five other directors and film makers in the category for Feature Fiction Competition.
Among the finalists are, Bulgarian director Stephan Komandarev for the thriller "Blaga's Lessons,"; Iranian filmmaker Behrooz Karamizade's "Empty Nets"; queer Spanish road movie, "On The Go," from directors Julia de Castro and Maria Gisele Royo; "Sahela," directed by Australia's Raghuvir Joshi; and "You'll Never Find Me," a claustrophobic psychological thriller from Adelaide filmmakers Josiah Allen and Indianna Bell.
The film is about a couple who wake each day to a different time period in their lives, testing their relationship to its limits and has Embryo Larva Butterfly screened in the Proxima competition of the 57th Karlovy Vary International Film Festival.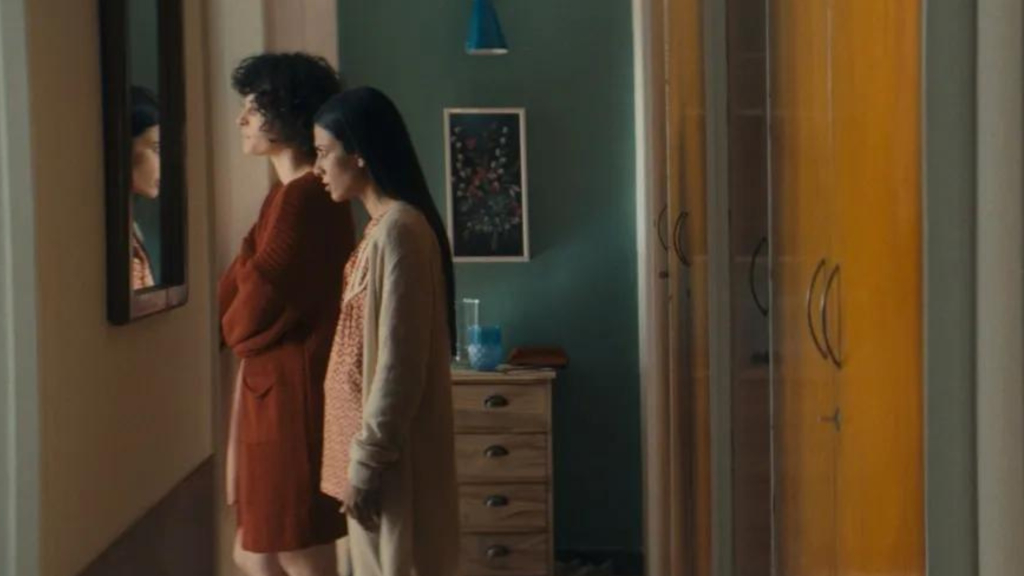 Penelope (Maria Apostolakea) and Isidoros (Hristos Sougaris) exist in a universe where one day they can be young lovers, and the next older and divorced.
In their intricate relationship, the boundaries of time seem to blur and bend, stretching into new dimensions. Their shared memories intertwine with their individual recollections, creating a tapestry of experiences that constantly shift and evolve.
Yet, amidst this fluidity, they catch glimpses of another world adjacent to their own, where time flows in a linear fashion. It sparks a profound curiosity within them, prompting them to wonder if it is possible to break free from the constraints of arbitrary time.
Could they transcend the limitations and explore a realm where the concept of time is not bound by the conventional rules? This tantalizing possibility fuels their imagination and propels them on a quest to uncover the secrets that lie beyond the confines of their current existence.
Penelope and Isidoris learn that this "freedom" comes with a cost.
Born in Cyprus in 1972, Papavassiliou was selected for his short film In the Name of the Sparrow at a competition at Cannes in 2007.
For his debut feature, Impressions of a Drowned Man world premiered at the International Film Festival Rotterdam in 2015.
Source: Adelaide Film Festival