With an appreciation dinner held at the Adelaide Pavilion last Thursday, October 14, St George Parish priest of 51 years, Father Diogenis Patsouris OAM, thanked the community, supporters, his family and the outgoing church committee for their support during the last three years.
"In 2018 we held a similar event and we had promised to do another one the year after but unfortunately our finances did not allow," Fr Patsouris said in his speech explaining that despite the financial challenges and difficulties due to the pandemic St George Community and Parish is going from strength to strength.
The decorated priest who has served the community of West Torrens for over half a century extended his gratitude to friends, supporters, the Church and Philoptochos Committee, St George College's past and present leadership team and his family for their continuous support and commitment.
"What we have achieved during the last three years is the result of diligent and methodical work and effort," he said.
"Our Community-Parish has performed an important and admirable work. I want to believe that there will be willing members in the future to continue our work with equal love and devotion."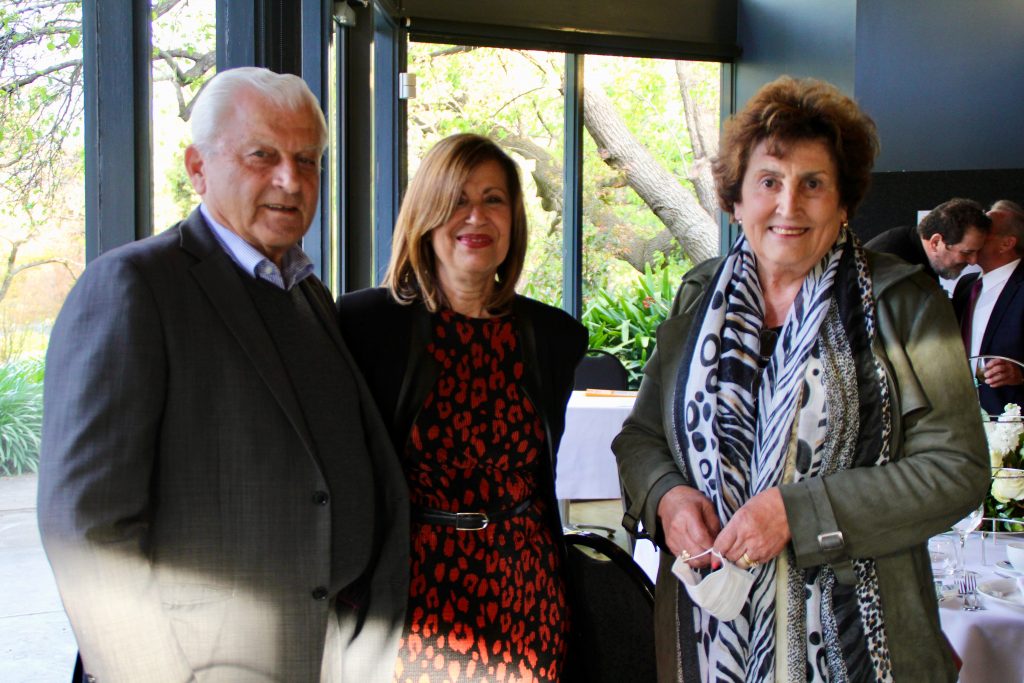 From his side the outgoing President of the Community and Philoptochos, Vasilis Terzis, thanked his fellow Board members and Fr Patsouris for his trust before Greek Australian MP, Tom Koutsantonis reiterated that the Labor Party will keep supporting the Community.
"The St George Community has been the centre of Orthodoxy in South Australia and its contribution is exemplary," Mr Koutsantonis said and committed to reinstate the loan that was previously authorised by Labor but was taken away during the change of governments.
"I can announce tonight that if Labor gets elected we will reinstate the loan," he said.
The evening concluded with fine foods and the obligatory photos.