A memorial service with wreath laying for those who fell in the Battle of Crete and the Greek Campaign took place in Canberra this week.
Many officials were present at the memorial service, which was conducted by the Archiepiscopal Vicar of Canberra Bishop Bartholomew of Charioupolis.
Also presented were the Chief of Staff of the Hellenic National Defence General Staff (HNDGS), Lieutenant General Georgios Kiriakou; the Ambassador of Greece in Australia, Georgios Papacostas; the High Commissioner of the Republic of Cyprus in Australia, Antonis Sammoutis; the High Commissioner of New Zealand in Australia, Dame Annette King; Colonel Ioannis Fasianos, Defence Attaché from the Embassy of Greece in Canberra; President of the Hellenic Club of Canberra, Andrew Satsias; President of the Greek Community of Canberra, John Loukadellis; and the President of the Cypriot Community of Canberra, Georgia Alexandrou.
100-year-old World War II veteran, Les Cook, was also present on the day. He watched on proudly as the dignitaries laid wreaths and a minute of silence was held.
Earlier in the week on Tuesday, the Greek community also welcomed the military delegation from Greece to Canberra with a luncheon at the Hellenic Club of Canberra.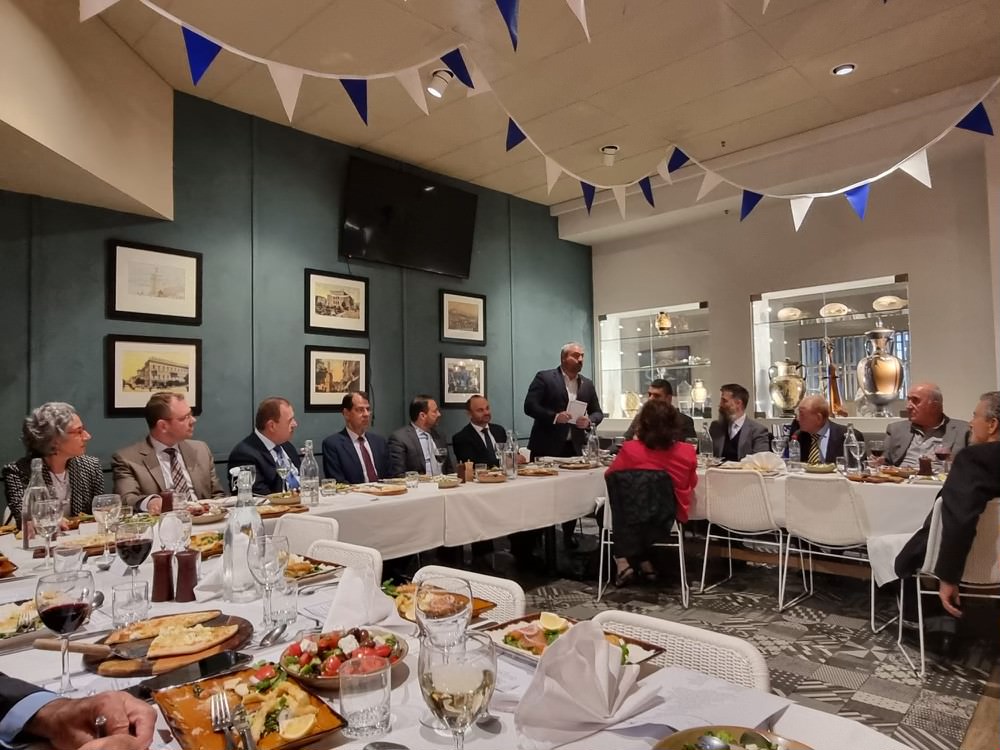 *All photos provided by the Greek Community of Canberra.