Greek-owned businesses and individuals have triumphed in the Canterbury Bankstown Local Business Awards for this year.
In the 'Outstanding Cafe' category, Stephenie Tsiotas from Joy Meets Morgan came out on top of other finalists including Stretto Espresso Bar in Earlwood and Cafe Noble in Campsie.
Stephenie tells The Greek Herald she is "so pleased to have won the most outstanding cafe in the area."
"Like most people, the last two years have been awfully difficult and this award is definitely an appreciation to all our staff who have worked extremely hard to build a name for ourselves in the area," she says.
Elsewhere, John Kassiou won 'Youth of the Year' in the 'Education Service' category. John is currently Centre Manager at First Education in Earlwood and he tells The Greek Herald "it's an honour and privilege to have won."
"I am earnestly grateful for the recognition of this award, but it would not have been possible if it was not for the support and inspiration of my director Harry Mavrolefteros and the exceptional team of tutors that I have the pleasure to work with," John says.
The iconic Aurea Designs in Earlwood also won in the 'Outstanding Jewellery Store' category for their exceptional customer service, as well as their handmade jewellery such as engagement and wedding rings.
Danny Georgakopoulos and Jim Soulemezis from Aurea Designs say they are "excited, honoured and overwhelmed to win the award."
"We are grateful to our amazing and loyal customers and none of it would have been possible without their support," Danny says to The Greek Herald.
"We pride ourselves on our quality, range of products and above all our customer service, and to be recognised makes all the effort and hard work worth it."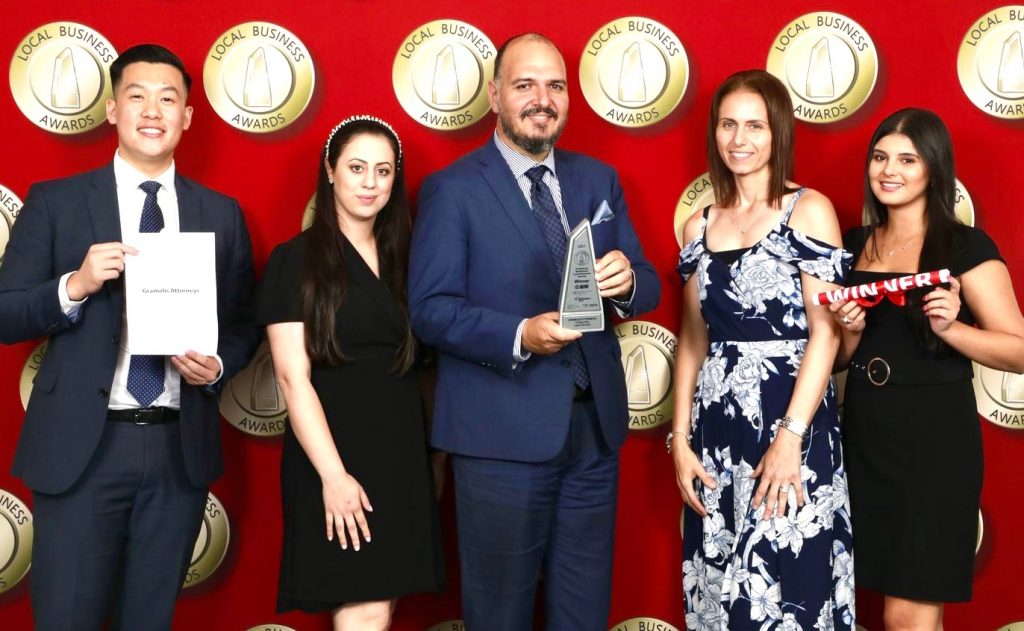 To top it all off, Trianon Cakes Shop in Earlwood was crowned the winner of the 'Outstanding Bakery / Cake Business' category, whilst Meni and Pam from Diversity Kids won the category for Most Outstanding Education Service, and Gramelis Attorneys won in the 'Outstanding Legal Services' category.
The Canterbury Bankstown Local Business Awards, which are hosted by Precedent Productions, acknowledge the drive and dedication required to succeed in business and recognises the best in local industry across over 25 categories.
*Please note: If you are a Greek-owned business who won in the Awards, please send us an email to info@foreignlanguage.com.au