The Order of AHEPA NSW Inc celebrated its 89th birthday on Sunday, April 30 with a luncheon at the Ashbury Bowling Club in Sydney.
The luncheon was attended by a number of official guests including Archbishop Makarios of Australia; the Consul General of Greece in Sydney, Ioannis Mallikourtis; and many Presidents and members of local Greek associations.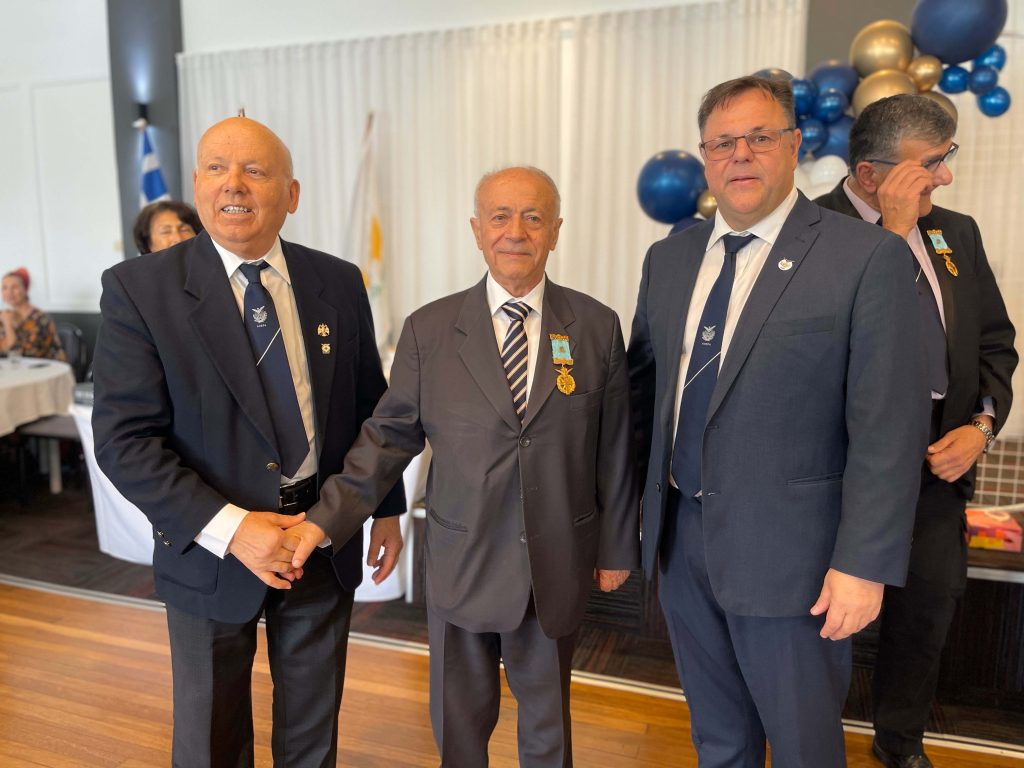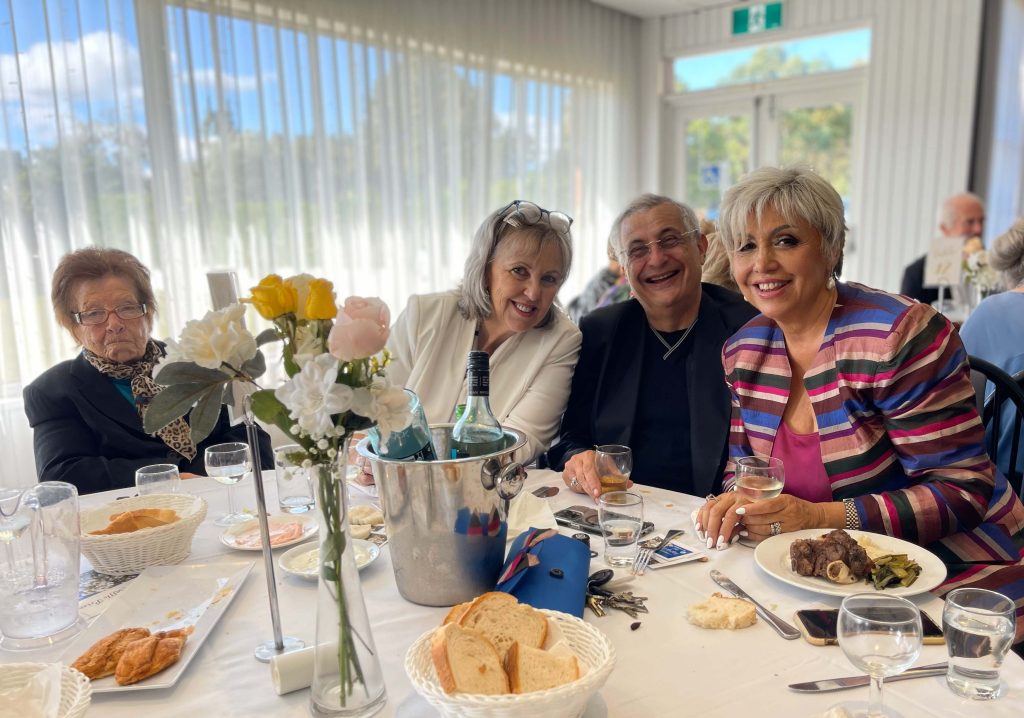 Emcee Nia Gitsas kickstarted official proceedings on the day by inviting the President of the Australian Hellenic Choir, Jim Tsolakis, to lead the singing of the national anthems of Greece and Australia.
The day also included a dancing performance by the Hellenic Lyceum of Sydney dancers, under instruction by Dimitrios and Stavroula Papapetros.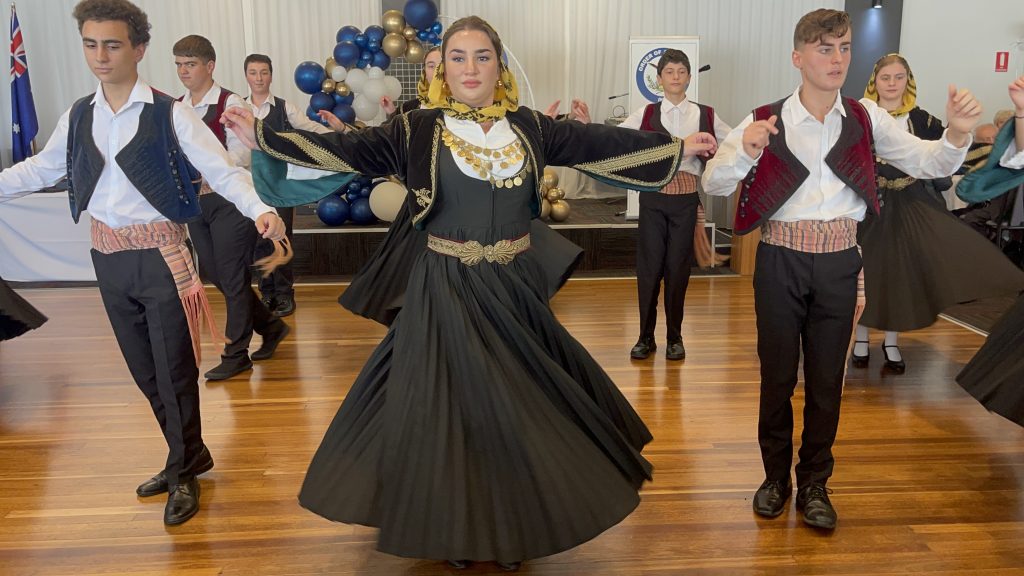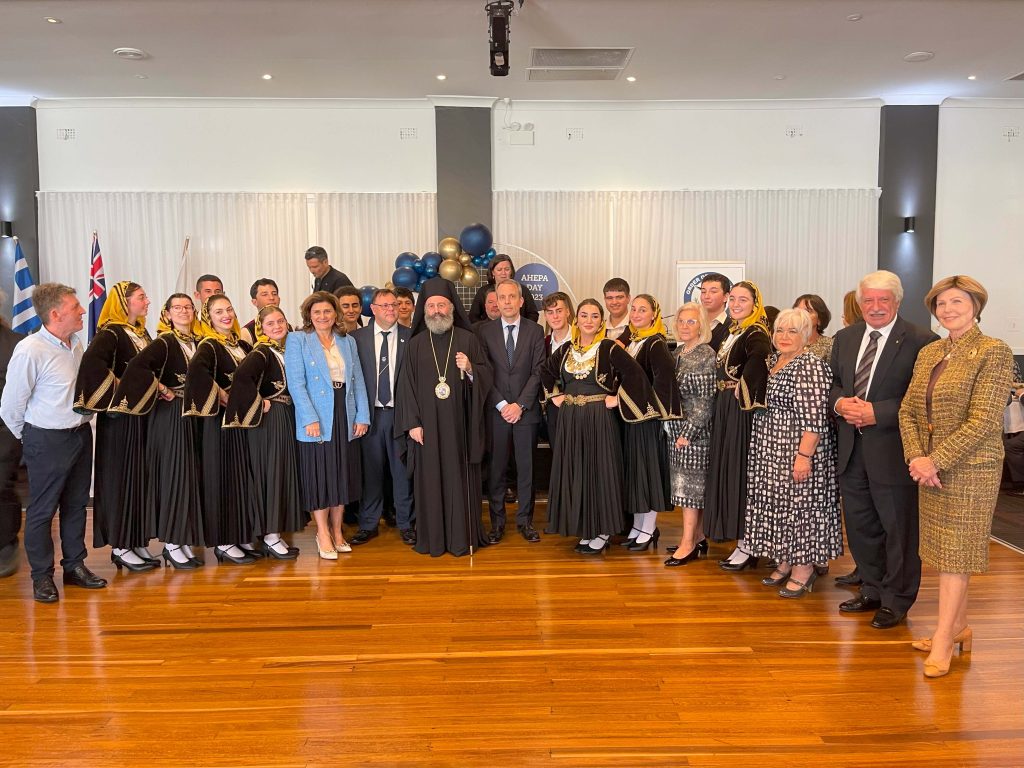 Archbishop Makarios then gave a blessing, before the Consul General gave a small speech of the lack of youth participation in Greek associations and questioned who will maintain their history.
From there, there was a presentation of awards to members with extensive service to AHEPA NSW Inc.
Irene Anestis received the Lifetime Achievement Award. Together with her late husband Angelo, Irene has served the community in various roles, including within AHEPA NSW. Irene was, and remains, the driving force of the annual OEEGA Radiothon in support of the research being conducted at the Childrens' Cancer Institute.
"Thank you to AHEPA NSW for the great honour, we have tried to offer what we can over the past 68 years," Irene said in a speech on the day, before honouring her late husband and thanking Dr James Giallussi and John Kallimanis for their continued support.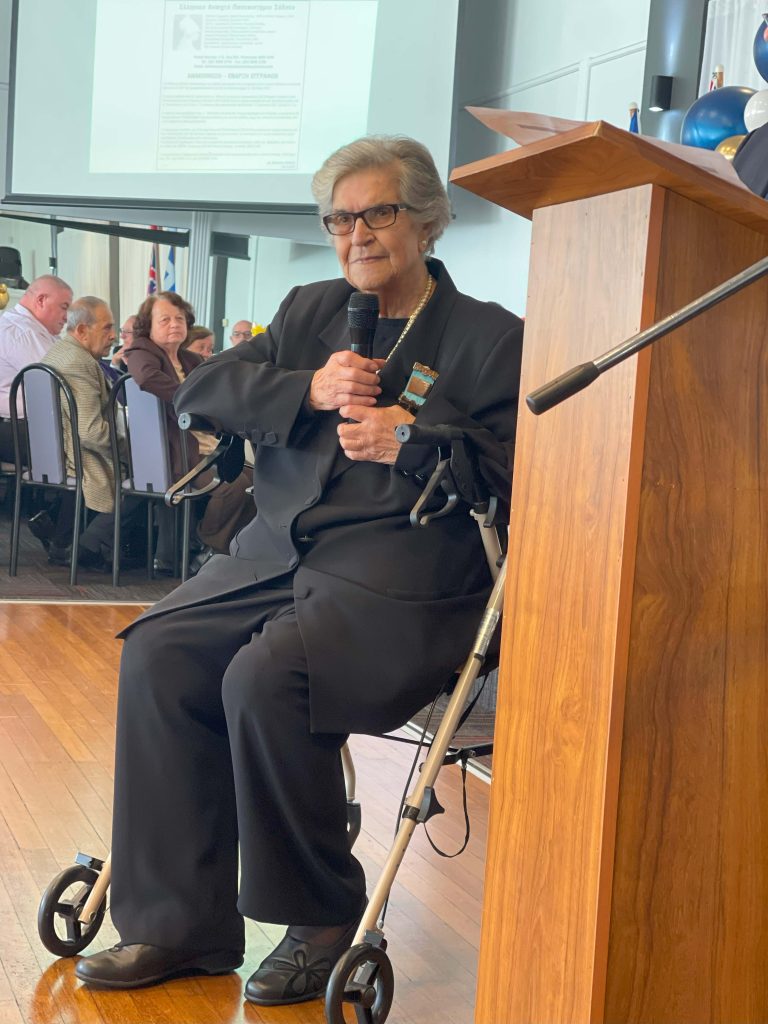 Angela 'Kiki' Konstantinopoulou was named Ahepan of the Year. 'Kiki' is an original member of Chapter Chiron who renewed her relationship with AHEPA NSW upon her return from Hellas a few years ago. She thanked everyone for their support in making her creative works possible.
A Special Award was given to John Mazmanidis in recognition of his donation of a large collection of folkloric material to AHEPA NSW Inc for permanent display at its new premises at the Bexley Bowling and Community Club.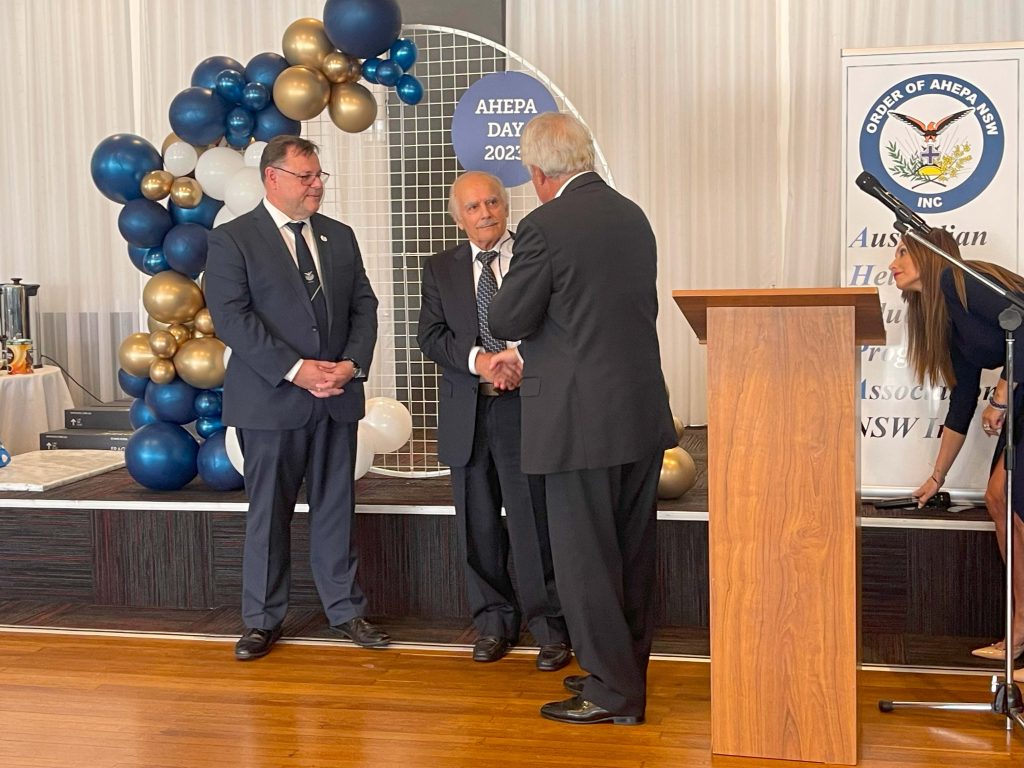 From there, the Past President's Medal was presented to:
Ch Alexandros Bro. Lambros Papadopoulos 2016-2018.
Ch Anatole Bro. Nick Kagelaris 2017-2020.
Ch Chiron: Sis. Lucy Miller 2016-2017 and Bro. Philip Kaloudis 2018-2019.
Ch Ippokratis: Sis. Vanya Staneva 2018-2022.
Ch. Platon Bro. Theophilus Premetis 2015-2016.
Ch Prometheus Bro. Dr James Gialoussis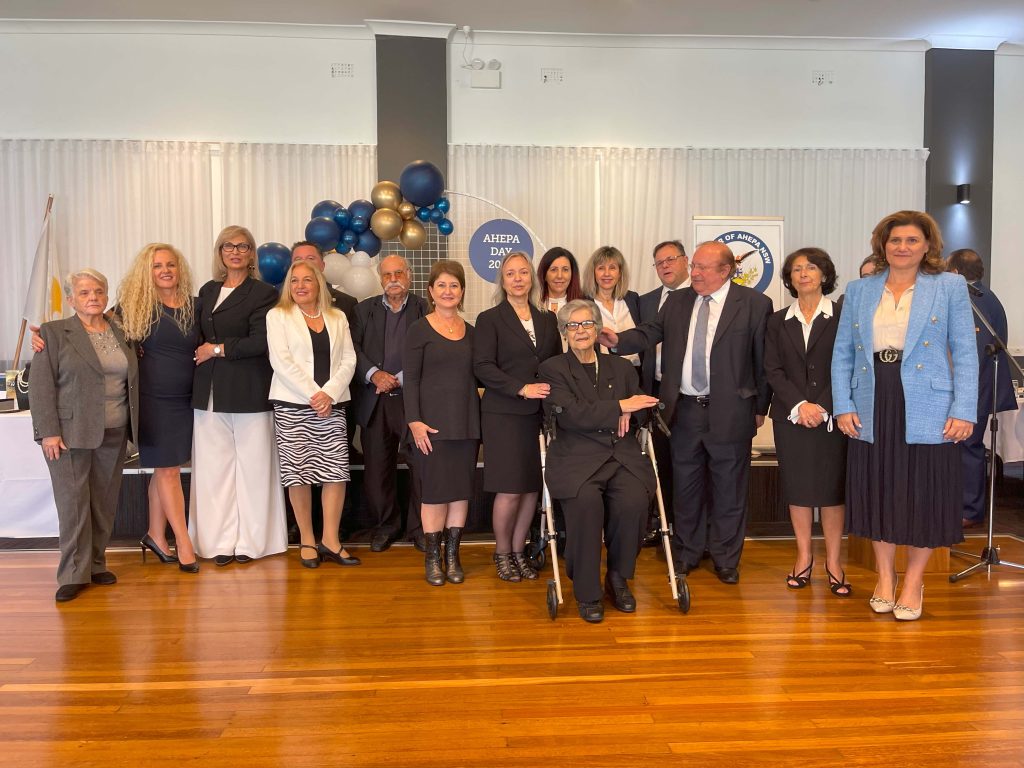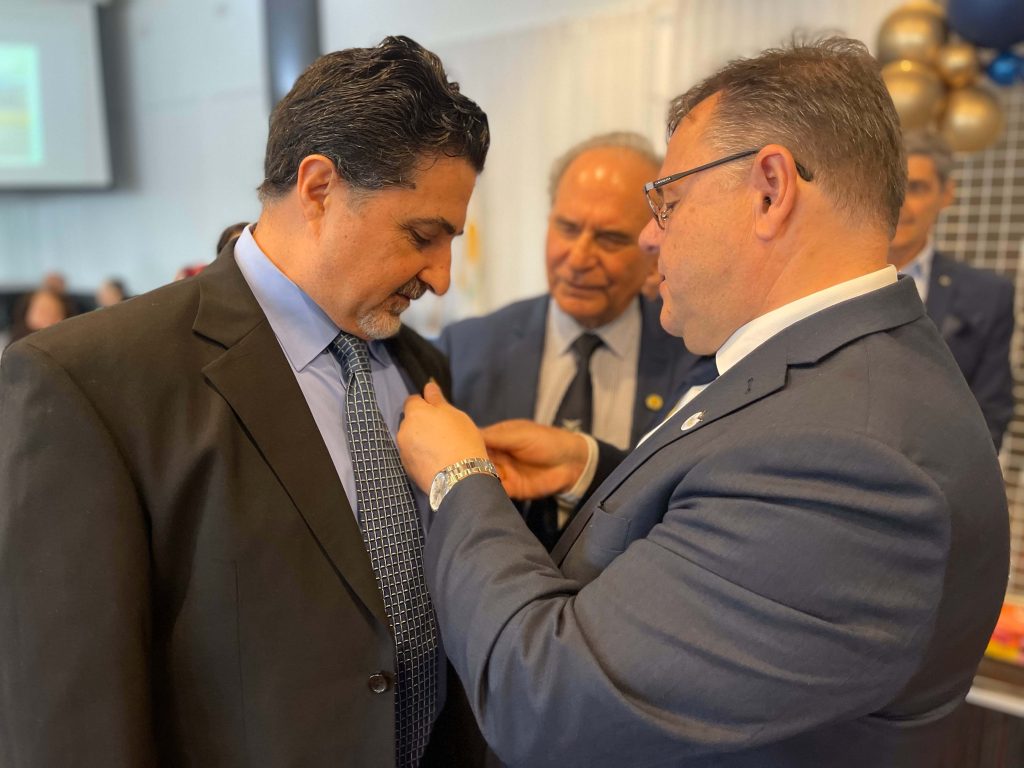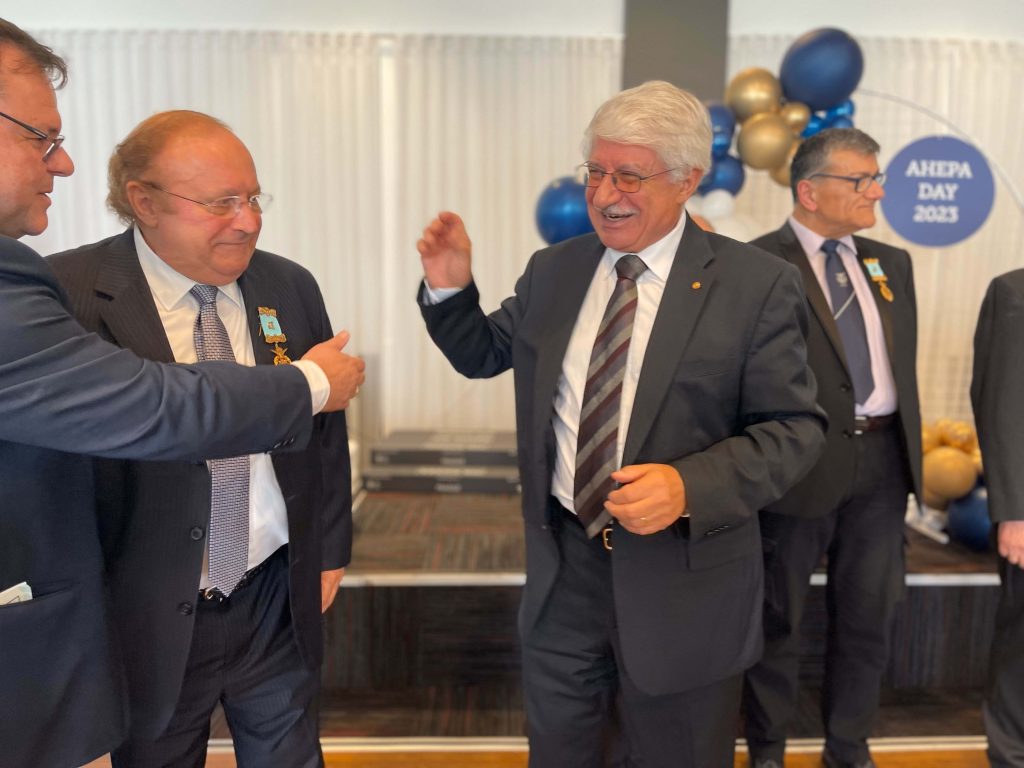 The annual Chapter Award was also presented to:
Ch Alexandros Award to Bro. Christophoros Bellos.
Ch Anatole Award to Bro. Demetris Lianos.
Ch Antigone Award to Sis Charoulla Themistocleous.
Ch Chiron Award to Sis. Sonia Kaimasidis.
Ch Diogenes Award to Bro Harry Karafotias.
Ch Ippokratis Award to Sis Valerie Pontikakos.
Ch Odysseas Elytis Award to Bro. Jim Papanagiotou.
Ch Platon Award to Bro. Kostas Kapodistrias.
the Kafeneio 'Anapsihis' Award to Bro. Nikos Grigorakis.
The luncheon ended with some raffles with prizes provided by Bowerhaus Pearls, Mr Roses, Angela Kiki, Lugarno Seafood Restaurant and The Cretan Association of NSW & Sydney.