Angela Kiki Konstantinopoulou's new art exhibition 'Ode to Freedom' has officially opened at the Camden Civic Centre in Sydney's south west until Saturday, March 25.
'Ode to Freedom' was opened on Tuesday by the Consul General of Greece in Sydney, Ioannis Mallikourtis, in the presence of a number of local Greeks and Presidents of Greek community organisations.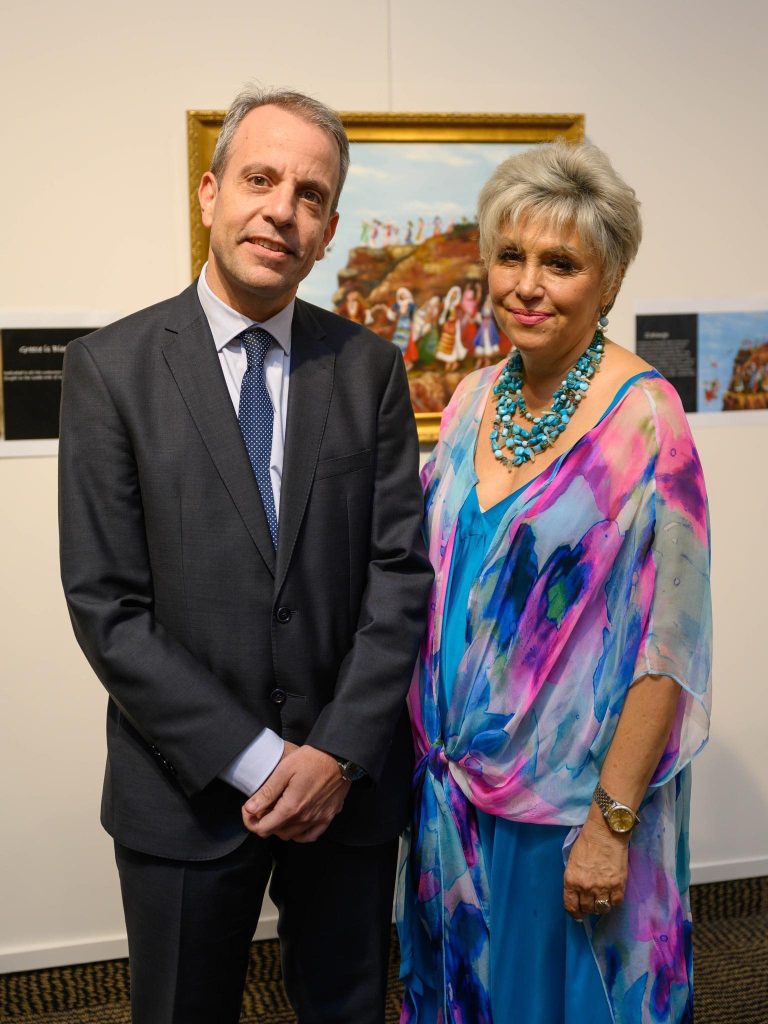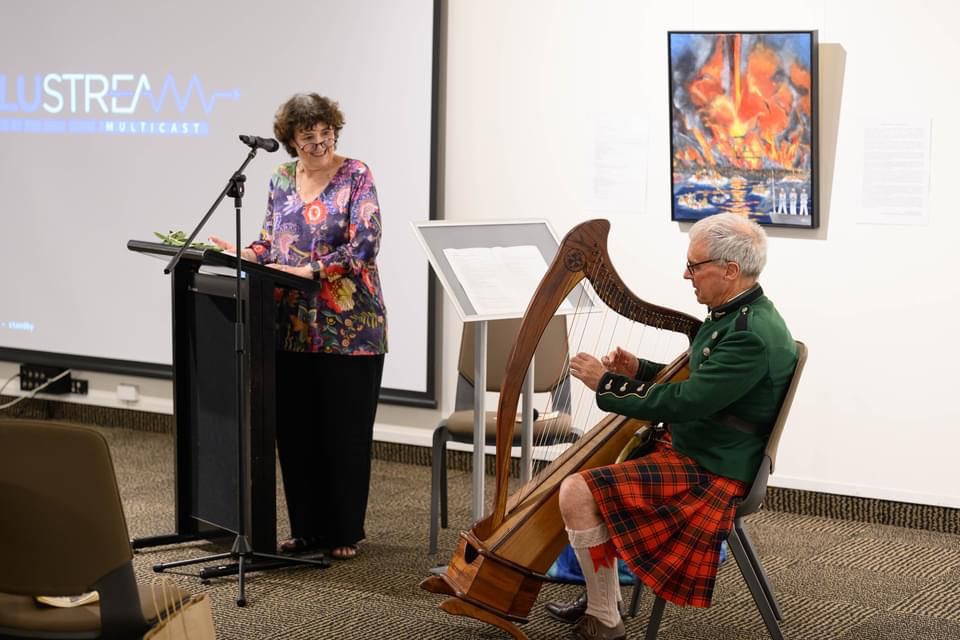 The exhibition includes 16 of Angela's original works which are inspired by the ANZACs who fought alongside the Greeks during WWII.
One of the features of the exhibition is Angela's artwork, 'Convergence of Glory,' which represents how the brave ANZACs travelled from the other side of the world to fight with the Greeks against the Nazi invaders.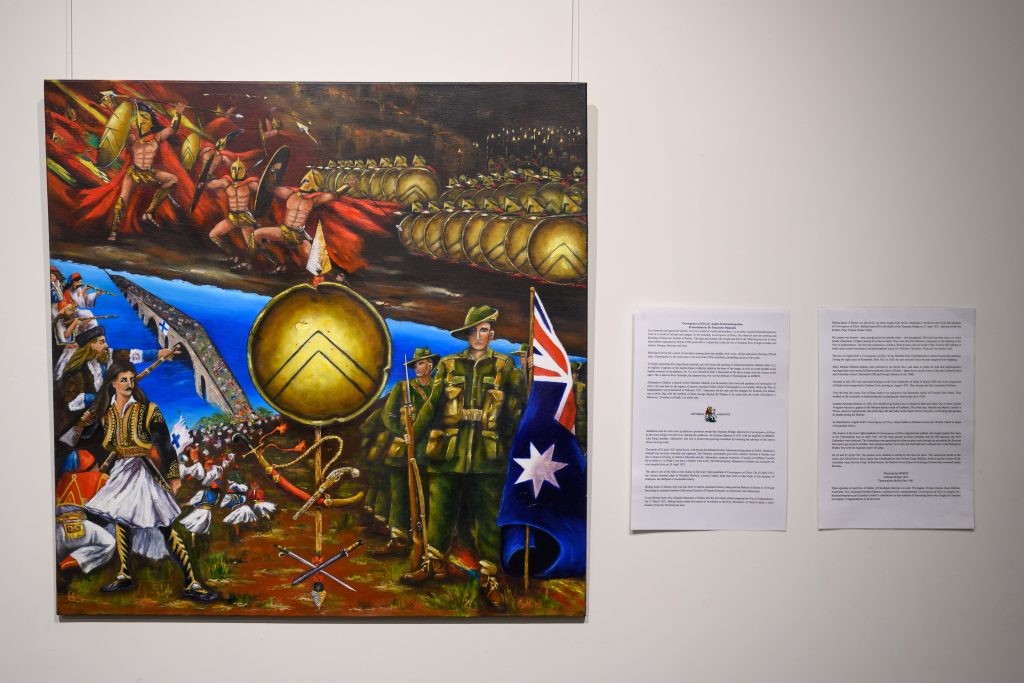 "It is a journey to the past, where history teaches of sacrifice, determination, defeat, bloodshed, bravery and hope," Angela said about her exhibition.
"Freedom is not granted. The legacy of heroes, Hellene, Australian, New Zealander freedom fighters, continues to be commemorated."
Angela's exhibition is open at the Camden Civic Centre until Saturday, March 25 from 9am to 12pm.