At the age of 57, Mark Koussas is more active than most. When he's not going for walks with his lovely wife Faye, he's surfing the waves at the local beach.
Flash back to the early 1980's, and you could find Mark not only playing for Sydney Olympic in the then-National Soccer League, but he also made two international appearances for the Socceroos and was awarded the Adidas Golden Boot after scoring four goals in the 1981 FIFA World Youth Championship.
It's for these reasons that many will be shocked to learn that just last week, Mark underwent a triple heart bypass on three arteries which doctors told him were 90 percent blocked.
He was diagnosed with heart disease – a condition which affects the normal functioning of the heart and represents one in five of all deaths in Australia.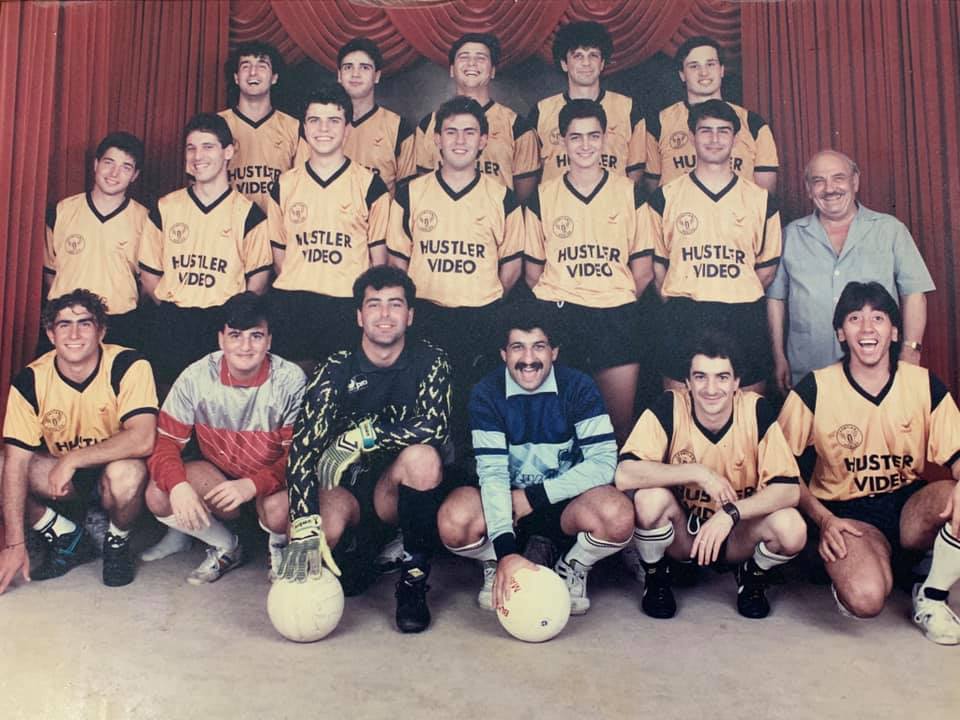 In fact, The Heart Foundation also states that 46 percent more men are hospitalised due to the disease than women. This is a statistic which Mark never believed he would relate to until one day when he was on a walk and he began to feel a burning sensation in his chest.
"Mark had a back operation about ten weeks ago and didn't do any physical activity until recently, when he thought he'd start going for walks again. That's when he noticed he was getting a reflux sensation in his chest," Faye Koussas, Mark's wife, tells The Greek Herald.
"But then three weeks ago, we went for a gentle walk to the local park and he had to come back within five minutes. This time he felt heaviness in his armpits and his chest pain was worse."
It was at this moment that Faye says Mark 'realised the warning signs' of heart disease and 'acted very quickly.'
"Mark went to the cardiologist to get an ultrasound for his heart and the cardiologist told him his heart looked good, but he needed to do an angiogram as well," Faye says.
"He did the angiogram and the cardiologist realised Mark's arteries were more than 90 percent blocked. So they decided to do a triple bypass. It all happened really fast and he didn't get a chance to think about it."
The surgery went well even if it was intrusive. Mark had to undergo three grafts from his left arm, right leg and groin. But unfortunately, in post-surgery recovery, Mark contracted a bladder infection from the catheter removal.
"Within 24 hours, he just went downhill. He had contracted a bladder infection which had gone into his bloodstream. His haemoglobin was low and it couldn't fight the infection. So they decided to do a blood transfusion until eventually, his condition improved," Faye explains.
Whilst this was a scary turn of events, Faye says Mark still considers himself lucky because his heart hasn't been damaged.
"Everyone's telling us that he'll feel like a new person after this. We'll be surfing by Christmas!" Faye jokes.
Mark, who's still recovering from his ordeal and found it difficult to talk during the interview, laughs quietly in the background and adds some serious words of advice.
"I was the last person to think that I would've experienced something like this given I've been fairly fit all my life," Mark tells The Greek Herald.
"So if you notice anything that's not normal, don't wait for the next day or a week later. Get it sorted out straight away. I'm fortunate I had a strong heart and it managed to put up with some of the damage, but I didn't know for how much longer it would.
"Time's not on your side when things start going wrong so get tested sooner rather than later."
A powerful message on World Heart Day today from a very active and otherwise healthy man, who many would say is the last person they'd expect to undergo a triple bypass.