Team Greece (an initiative of the Greek Community of Melbourne – GCM) demonstrated its strength in Melbourne's All Nations Cup by defeating Eritrea despite being down 2 to 1 at half time.
Eritrea, which boasts numerous top NPL players, is one of the favourites of the tournament having beaten Afghanistan 6-1 last week. Eritrea played attacking football in the first half and scored from two set pieces.
Coach Tangalakis changed Team Greece in the second half and with dominant possession, Team Greece recovered and took the lead with 10 minutes to go.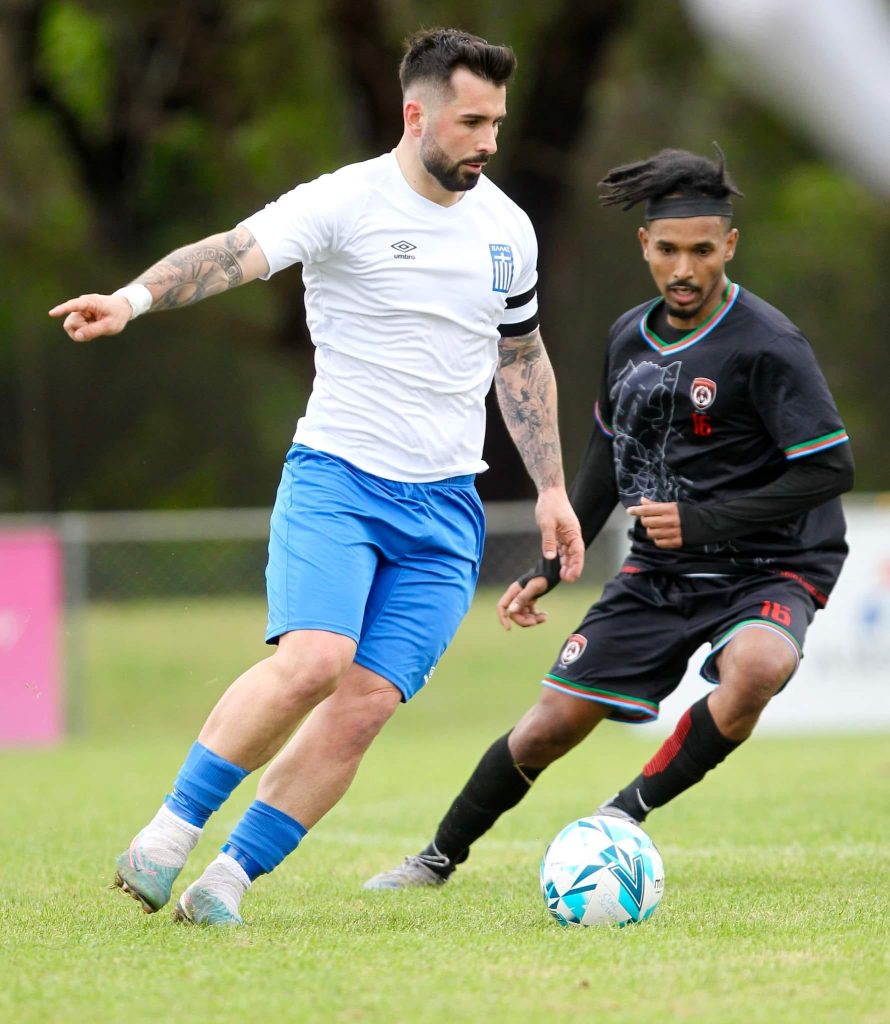 Coach Tangalakis was supported by Peter Tsolakis as assistant coach.
Tangalakis said: "What makes these matches interesting are the relationships formed both on and off the field. Prior to the match, Tsolakis showed photographs to Bill Papastergiadis of the Greece Team at this very tournament from 1986 which boasted a largely NSL team including Ang Postecoglou."
Tsolakis spoke with pride on that team's achievements, including winning the title.
With the information gathered from Tsolakis, Papastergiadis addressed the players pre-game, noting that there is "a rich history of success for Team Greece which spans decades and transcends allegiances to individual Clubs. Playing for your team mates and being united by your Hellenic heritage brings out the best in us."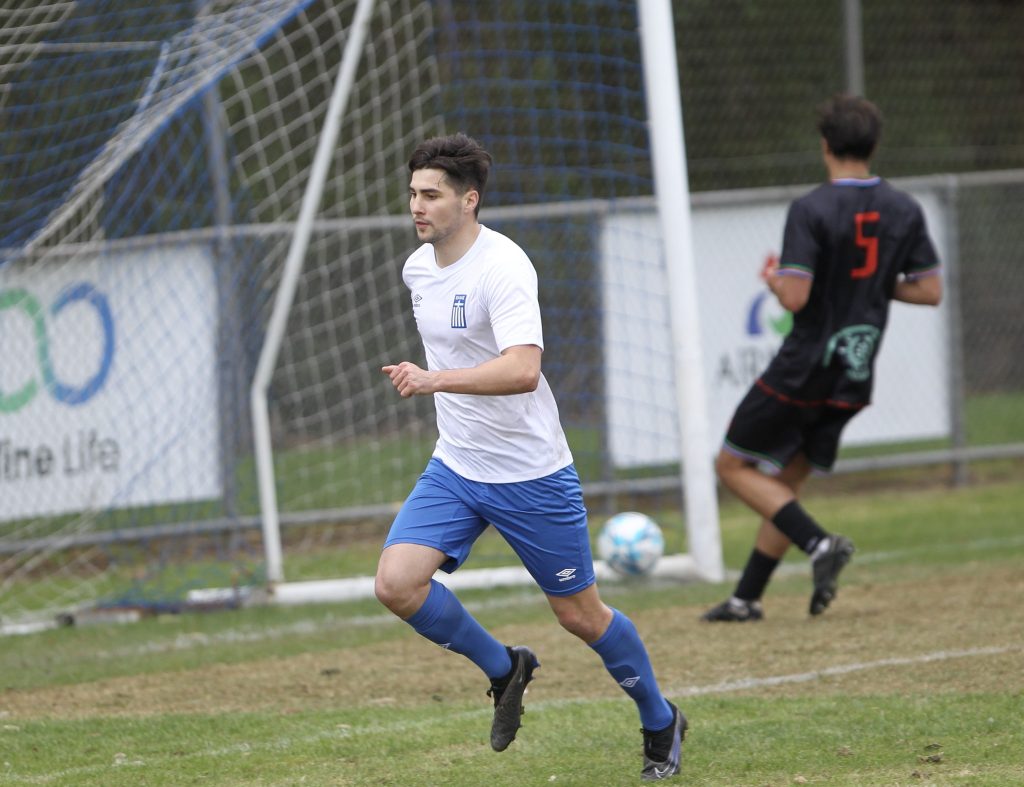 Captain Skapetis spoke of the comeback saying, "Todays game was definitely a good test for our boys. Coming back from 2-1 down showed great character and resilience and I'm so proud of all the boys. This team definitely has the ability to go back to back and win the title for the second year in a row."
Team Greece have now advanced to the quarter finals stage of the tournament and will play their final group stage match against Afghanistan next Sunday at 2:00 pm.