By Mary Sinanidis.
The Australian Hellenic Memorial Foundation (AHMF) has been holding its School Competition since 2010 come rain or shine. On Sunday, October 22, the rainy weather kept away some of the 30 students awarded prizes, as well as a few dignitaries. Those that came to claim their winnings were among the most passionate.
The students came with their teachers, families, grandparents with canes and walkers, umbrellas and a willingness to learn and engage with events and history during World War II.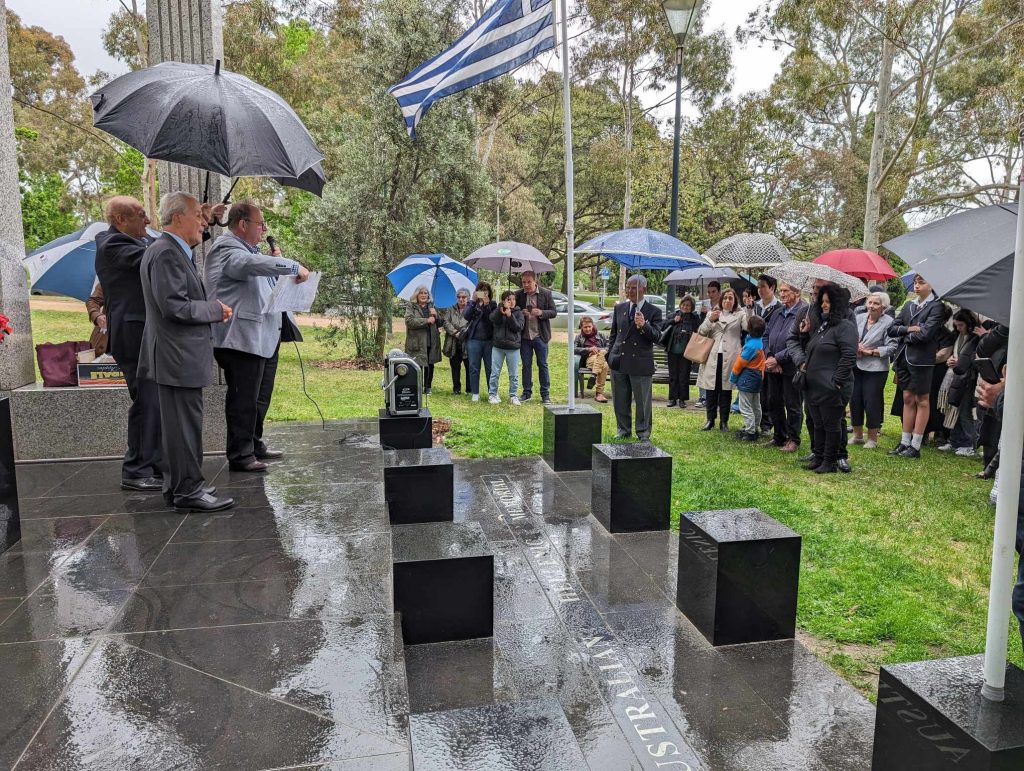 Peter Andrinopoulos, Secretary of the AHMF, told The Greek Herald that among the 211 participants there was a lot of good work.
"We like it when people give original stories, and we have entries with shared family histories," Mr Andrinopoulos said.
Ilena Stefanou, who won the senior prize, spoke of her late pappou Dimitris Stefanou, who recently passed away.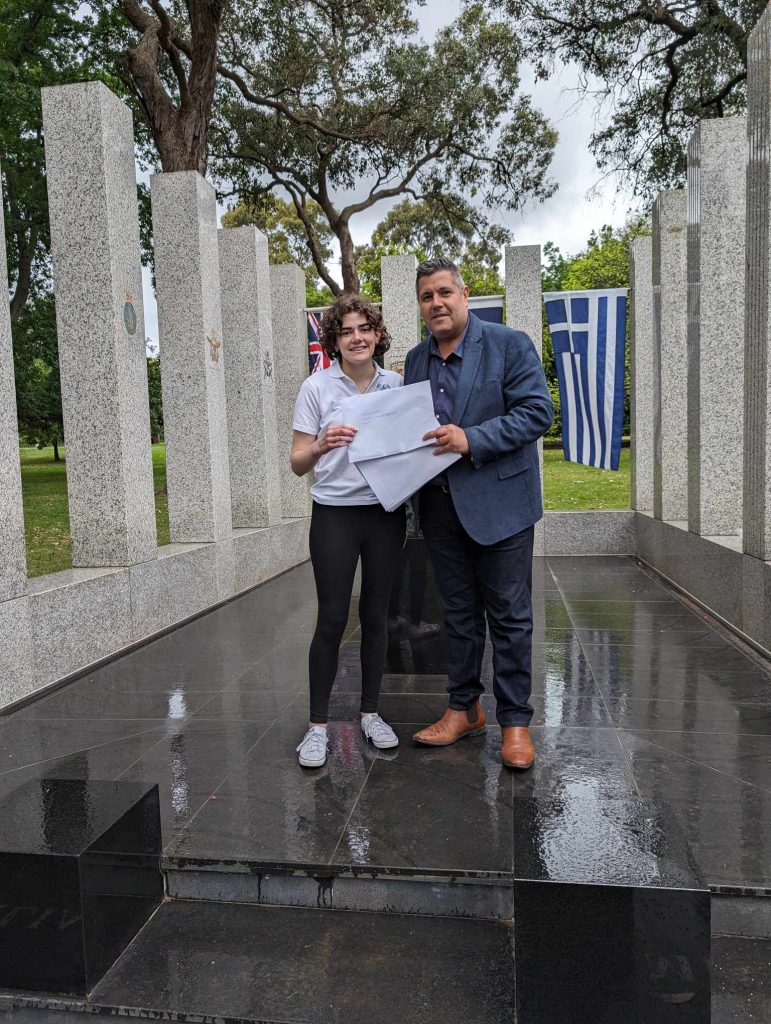 "I asked for my grandmother to come and watch me receive this prize because I wrote a poem based on a story he had told us about how he had hid away in a church during the war, it was his sanctuary. I put my heart and soul into it," Ilena said.
Yiayia Despina Stefanou, from the verdant village of Mytilini in Samos, said, "The rain could not keep me away from seeing my granddaughter get this prize."
Malaysian-Greek-Australian Chloe, aged 9, said she has been learning Greek for a year.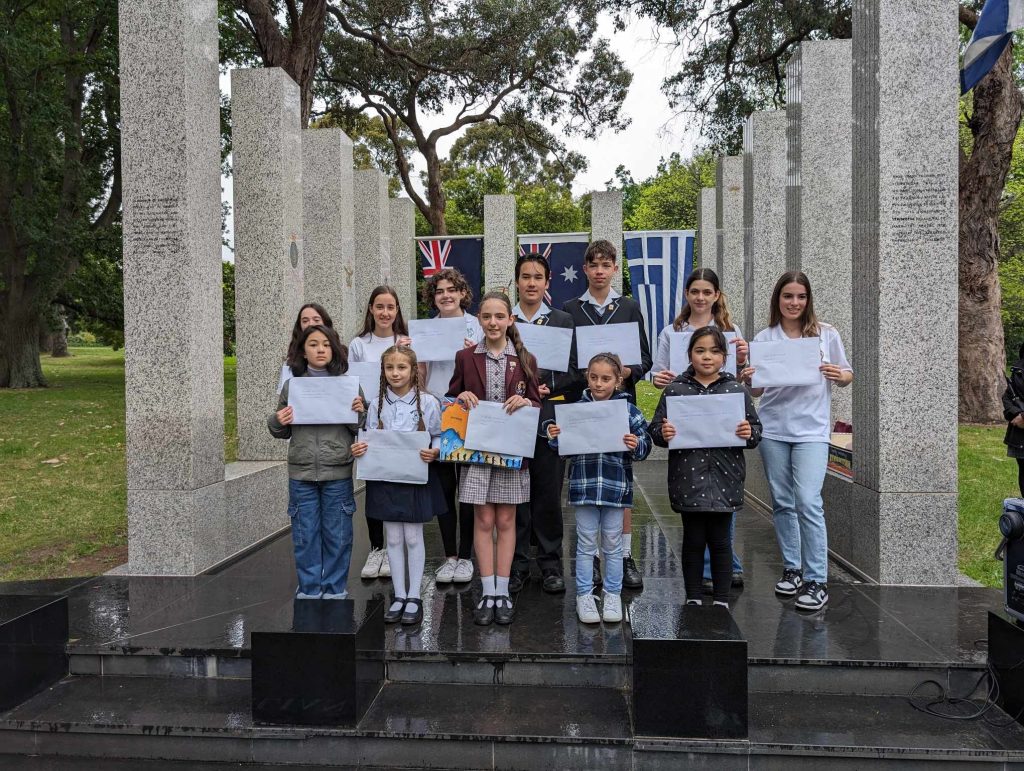 "I always liked history and wanted to learn more about it as it fascinates me. I drew the Anzacs fighting in the war and how they deserve to be appreciated for how they fought for us," Chloe said.
This is a message close to the heart of former Vietnam vet Steve Kyritsis OAM, the President of the AHMF.
"Let's not forget the 17,000 Australians who served in Greece in WWII with 840 having lost their lives and buried in Greek soil, as well as the 7,000 New Zealanders who served with 1,040 having being buried there," he said before congratulating winners and sponsors.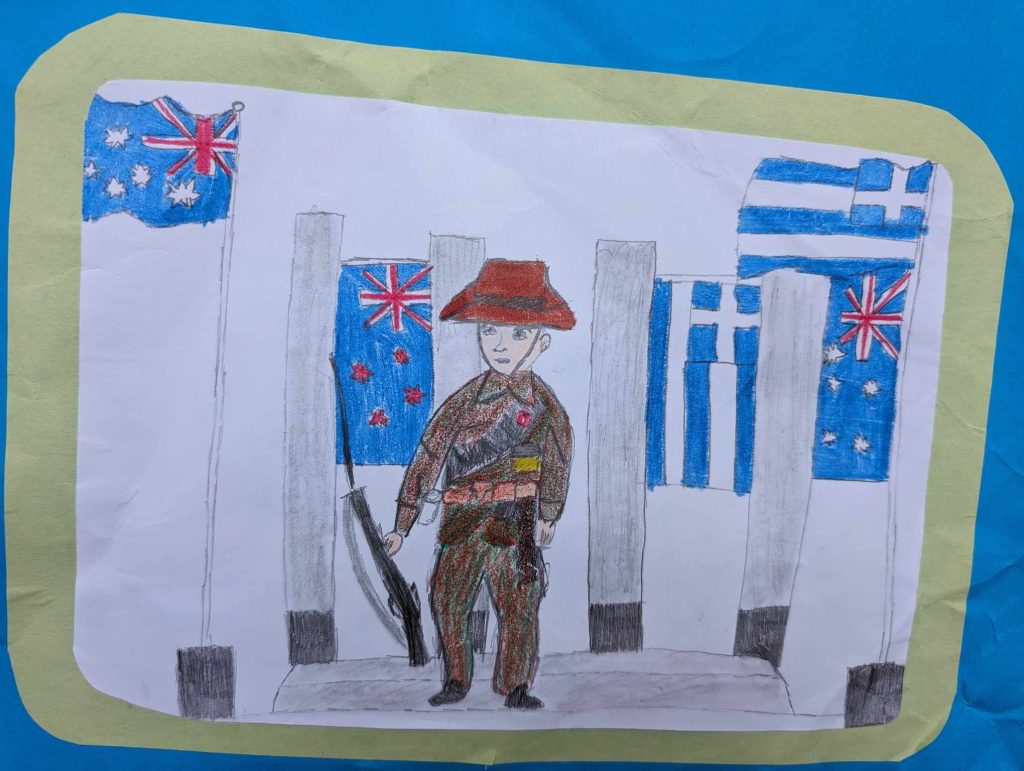 Each year, all funds from sponsorships go directly towards prizes. Nikos Kydas, Treasurer of the AHMF, said, "We are giving vouchers, some worth $200, for students to use from Officeworks to buy something for themselves. All the money, 100 per cent, goes towards the prizes."
Sponsor Maria Kefalas, treasurer of the Lemnian Community of Victoria, said the event was important.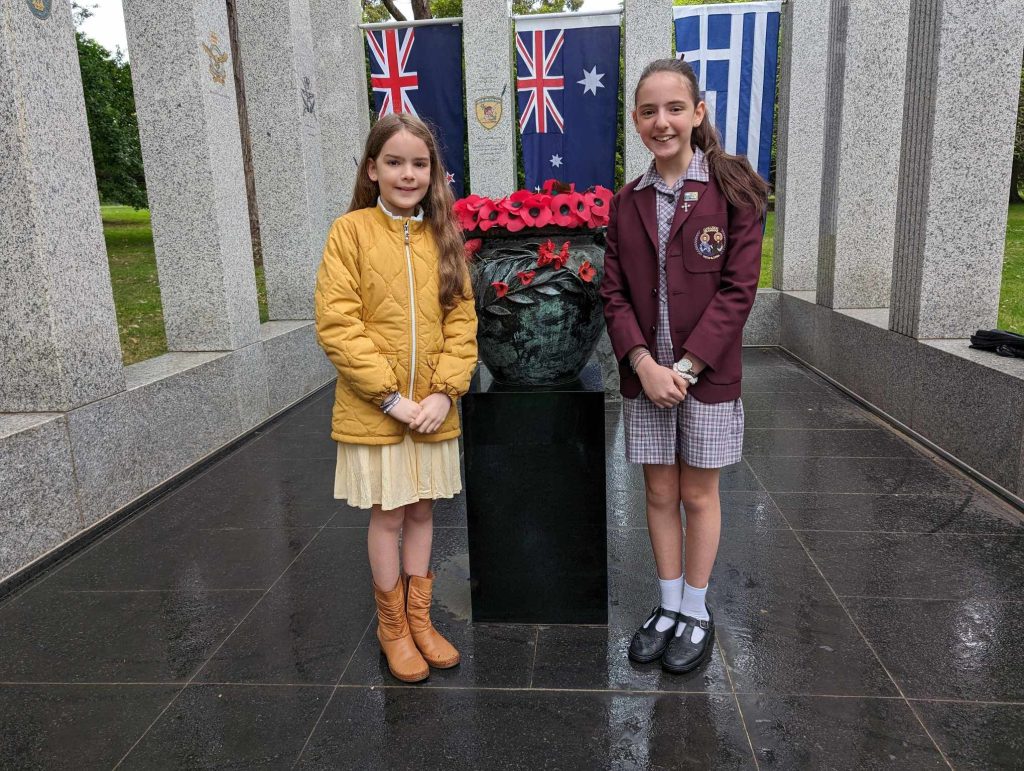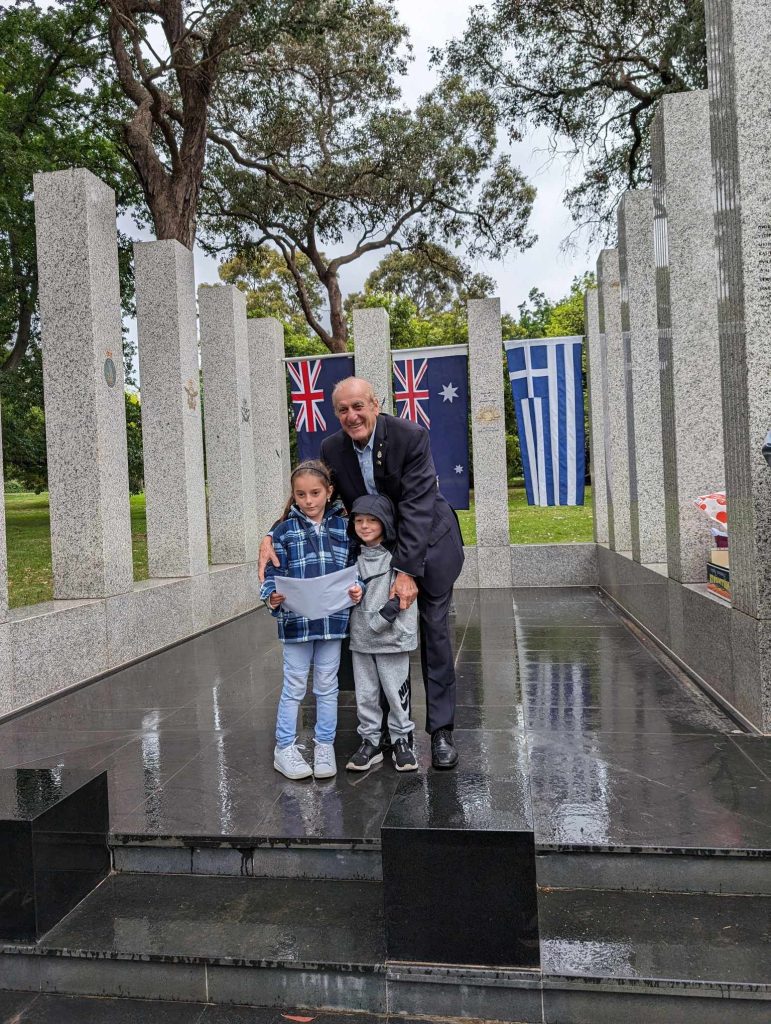 "It's important for these future generations to understand where they come from, what their ancestors, yiayia and pappou, endured during the war and gain an understanding just as I did when I was a girl. It is important to pass on the baton," Maria said.
In flawless Greek, 4th generation Greek Australian Athena Dimopoulos, aged 12, from Oakleigh Grammar said she took part because of her "passion for Greek culture and the community." "I'm very proud to be Greek and thought I'd give it a shot with my different skills in art," she said.
*All photos copyright The Greek Herald / Mary Sinanidis.