Sydney Olympic FC stunned league leaders Manly United on Friday night, defeating the northern beaches side 0-2 away at Cromer Park to progress further up the NPL NSW ladder.
After a disappointing 2-1 loss to Mt Druitt Town Rangers FC last week, the Sydney Olympic squad went out last night determined to bite back at fan criticism.
Neither side got off to a great start, with both teams going shot-less after 20 minutes of play. The most exciting chances came 32 minutes in, when both sides had strong opportunities in front of goal.
A diving header from Scott Balderson was expertly saved by Olympic keeper Christopher Parsons, while a quick counter attack almost saw defender Tom Whiteside bring the Blue's a lead, yet the Australian was denied.
An opportunity in front of goal for Daniel Dias in stoppage time, who had a magnificent run to get inside the 18-yard-box, was diminished after Finn Ashton brought the Olympic player down, yet ultimately gave away a penalty.
Madonis sent it down the middle, giving Olympic a 1-0 lead as the first half came to an end.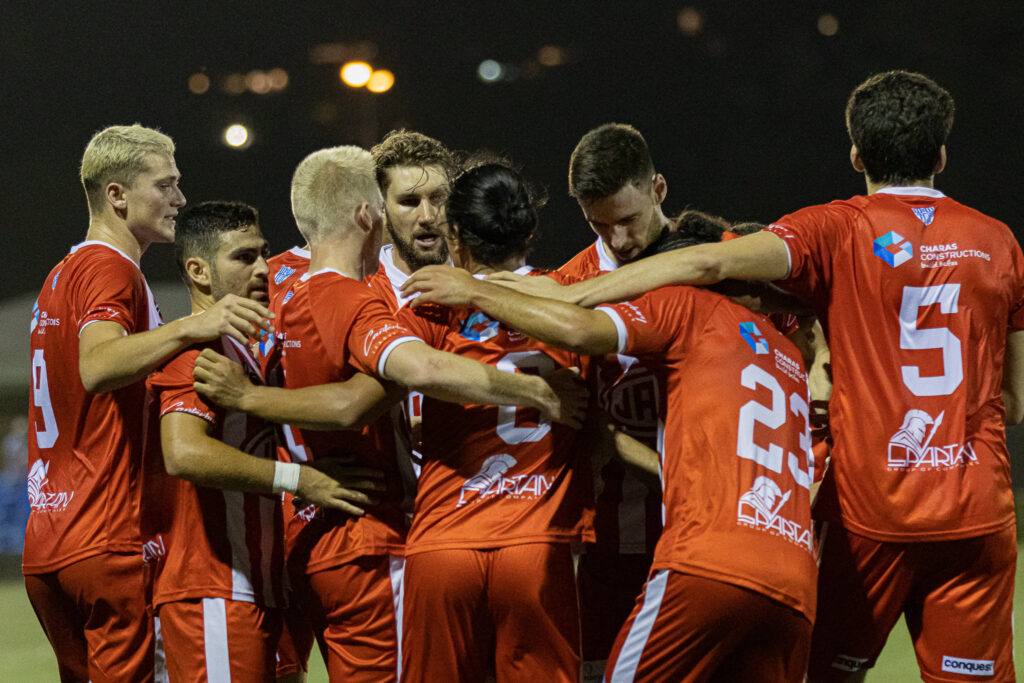 19-year-old Fabian Monge got his starlet moment in the Olympic jersey in the second half after a cross from Mohammed Adam was deflected off a Manly United defender, landing to the feet of the former Western Sydney Wanderers player.
Monge gave Olympic a two goal lead, and while Manly pressed hard until the final minutes of the match, the Belmore side managed to secure a vital season match victory.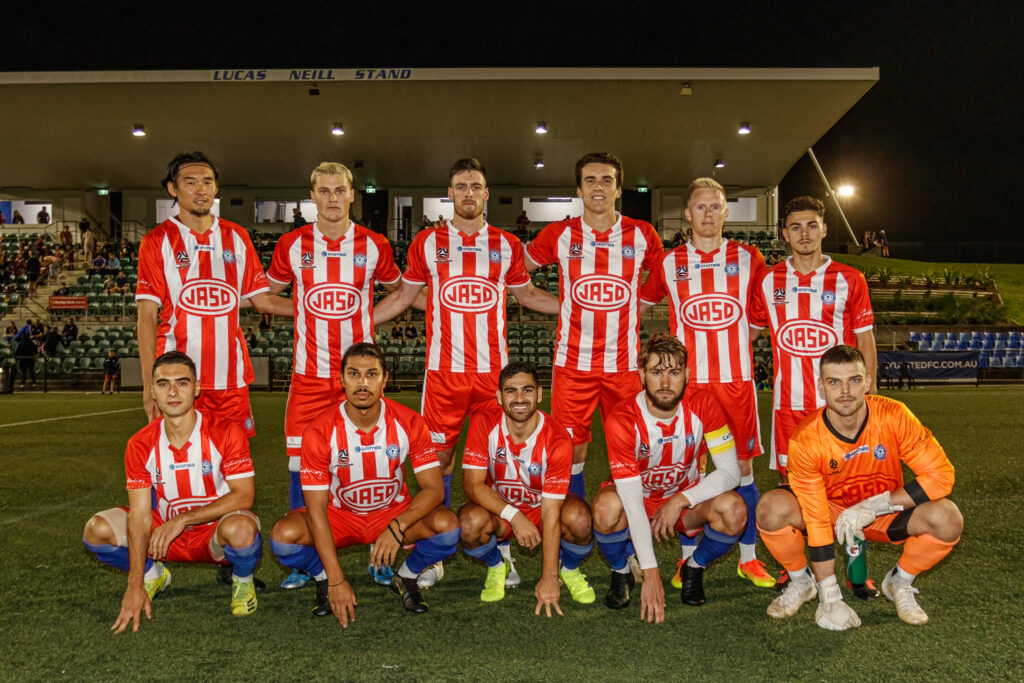 Post-game, Olympic manager Ante Juric was pleased with his side's showing to bounce back from a difficult defeat to take last time out.
"Last week we dominated, we just didn't score – we lost points there we should have won," he said.
"Manly were top of the table, playing good football and it was a very interesting game for us to approach.
"I've been happy with these guys all year, but today they got a just reward for playing well."