"Forever Olympic" was heard echoing in the crowd at Belmore after Sydney Olympic FC claimed a vital home win against local rivals APIA Leichhardt.
Off the back of two losses, it was do or die for the Olympic players as they looked to claim their first win of the NPL NSW season.
Team captain Hagi Gligor was still out injured and did not participate in the weeks match, alongside Adam Parkhouse and goalkeeper Nick Sorras.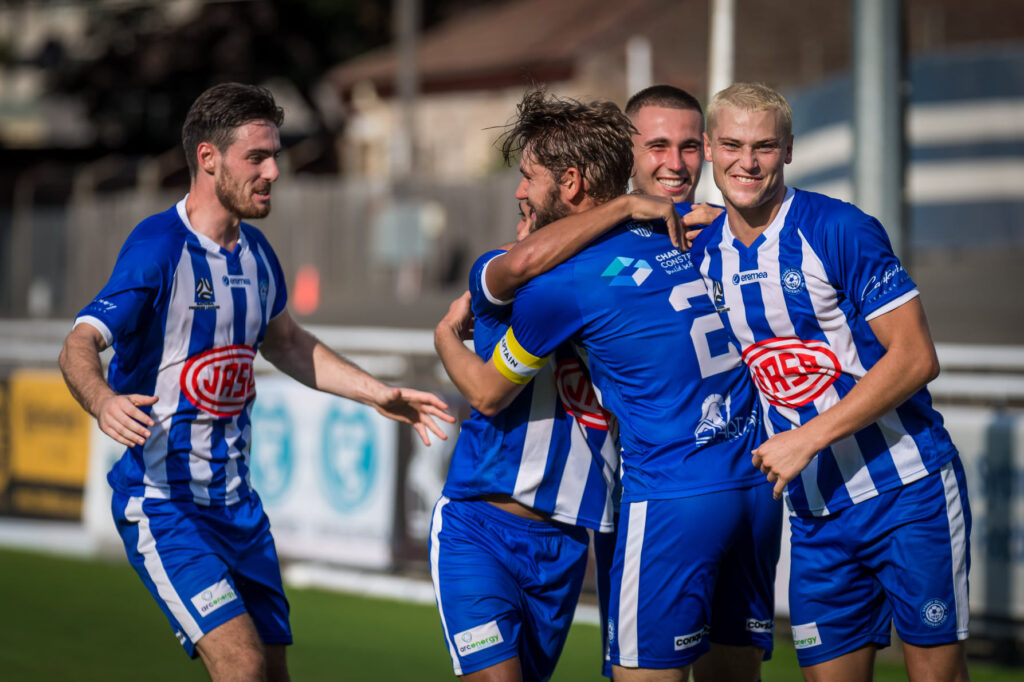 Following his incredible performance on Saturday, and the week prior on Sunday, Brendan Cholakian is becoming one of the league's biggest threats. Cholakian linked up expertly with Jason Madonis, with the two combining for some early opportunities, yet were unable to score in the first half.
As the second half got underway, Olympic fans didn't have to wait long before a goal was gifted by Tom Whiteside. Being given a free kick opportunity, Cholakian fired the ball into the goal box where Whiteside headed it into the net.
It was shots galore from Olympic yet APIA's 41-year-old shot-blocker Ivan Necevski was in fine form, saving three crucial attempts by Madonis and Marley Peterson.
The match wrapped up 1-0 and left Olympic players singing back in their locker room.
Olympic coach, Ante Juric, expressed his pleasure in his team securing their first goal and win of the 2021 season.
"The boys worked super hard from defence to attack and we finally got on the scoresheet and got three points which is nice," Juric said.
"The fans deserve a winning team and a good performance like we just put out for them."
"We just keep working hard, that's what we do as a team."
"We're a tight-knit team and we are just going to go out for another three points next week and start to climb the ladder."