By Takis Triadafillou.
The respective Presidents of South Melbourne FC and Sydney Olympic FC have expressed their overjoy after Football Australia announced on Monday that their clubs would be among eight foundation clubs to take part in Australia's National Second Tier (NST) competition.
The competition is set to commence in March / April 2025 and the two Greek football clubs will be joined by APIA Leichhardt FC, Avondale FC, Marconi Stallions FC, Preston Lions FC, Sydney United 58 FC, and Wollongong Wolves FC.
The NST is set to be a transformative element in Australian football. Initially featuring 10 or 12 teams, the inaugural season will incorporate home and away matches culminating in a competitive Finals Series. 
'History has been written':
In a statement to The Greek Herald after the NST teams were announced, Sydney Olympic President Damon Hatzimanolis said he wanted to thank fans, members and the entire Greek community for their support.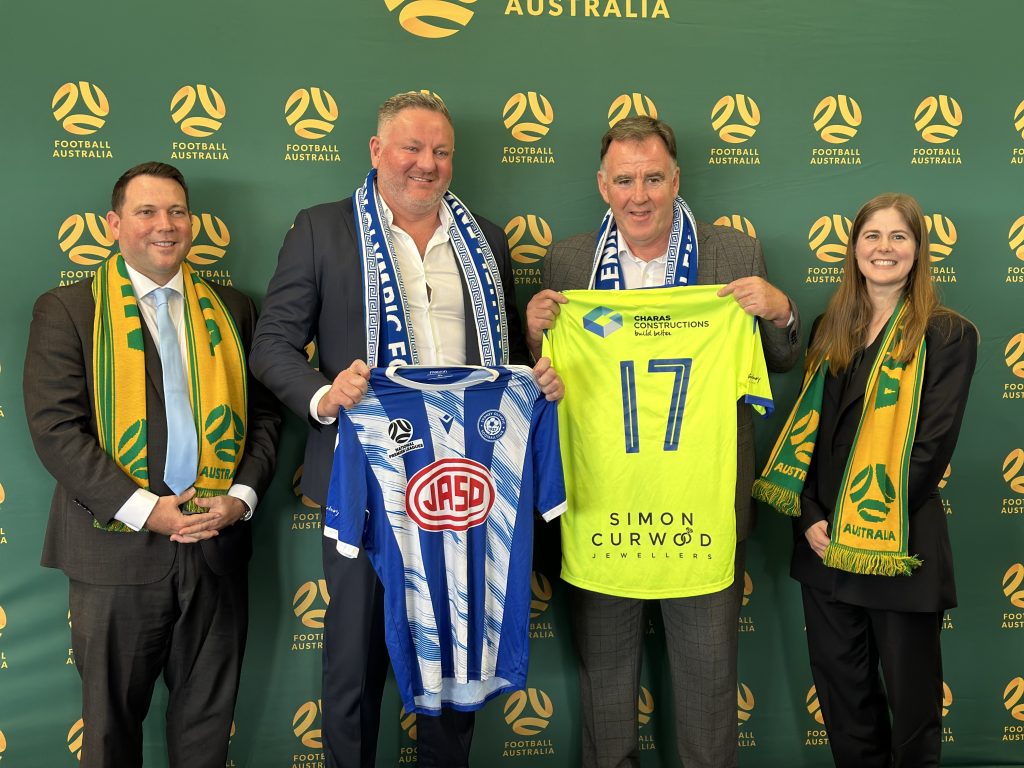 "This is a huge milestone for Sydney Olympic and one that would not have been achieved without your support. History has been written," Mr Hatzimanolis said.
"Probably the most exciting thing is to see Sydney Olympic FC back at national level where it belongs with the other foundation clubs. We're looking forward to a really strong competition start in 2025."
Sydney Olympic's General Manager Lawrie McKinna added that it was a "historic day" for the club and said he believes Sydney Olympic "will take the lead" in the competition.
'It's our renaissance':
For South Melbourne FC's President Nick Maikousis, the announcement was a poignant moment.
South Melbourne FC won the NSL back-to-back before representing Australia in the 2000 FIFA Club World Championship in Brazil, where it competed against Manchester United, Vasco Da Gama and Necaxa. South Melbourne was the only team to have represented Australia in the competition.
But in 2004, the club went from competing at the highest level of Australian football, to playing in the local championship – the Victorian Premier League.
Mr Maikousis said the club's inclusion in the NST was "a long time coming."
"For us it's been a work in progress for four to six years now and quite frankly, for us, it's our renaissance. From our perspective we've been in the Dark Ages for the last 20 years and it's an opportunity for the wrongs that were perpetrated 20 years ago, to be corrected," Mr Maikousis said.
"We look forward to celebrating with the entire Greek community in Melbourne."
*All photos copyright The Greek Herald.