Melbourne-born cricketer Peter Hatzoglou burst onto the scene in the 2020/21 Big Bash League (BBL) season. Yet to make his professional debut for any BBL club before December 2020, it was a surprise to many when the 22-year-old took two wickets against the Perth Scorchers on his debut game for the Melbourne Renegades, being named MEGT Rookie of the Week.
Peter started out playing for local cricket club Sunshine Heights; A club which his father had strong involvement with.
"A lot of the local Anglican guys in the community got a bunch of the newly arrived migrants (Peter's father) into cricket. This is way back in the 60s and 70s," Peter said to The Greek Herald.
"Then my dad got heavily involved in the club and as I got older, I started playing because of my dad."
Moving on from Sunshine Heights, Peter played premier cricket for Melbourne University, recognised as the 'tier below' the BBL. Playing in the starting squad, he came up against Australian cricket legend and the Victoria state side's youngest ever captain, Cameron White.
"After the game, he got on the phone to a few of the Victorian selectors. I don't know what he said exactly, but a couple days later, I was training with the Melbourne stars," Peter said.
"This all happened last season, so in 2019/20, and then not too long after that, I was offered a gig with the Renegades as a replacement player."
Peter's debut is what many aspiring cricketers would dream of. Taking two wickets and being named a star player across the BBL. Yet, even Peter recognises that one game doesn't make a career, and the key to longevity is consistency.
"You're anticipating it for a week or so, and you're training throughout the week and even prior to that, you've always got the ambition of playing at the next level," Peter said.
"So I think to have to have done it and to have to started off well it was a really… I suppose it evoked a sense of relief for me."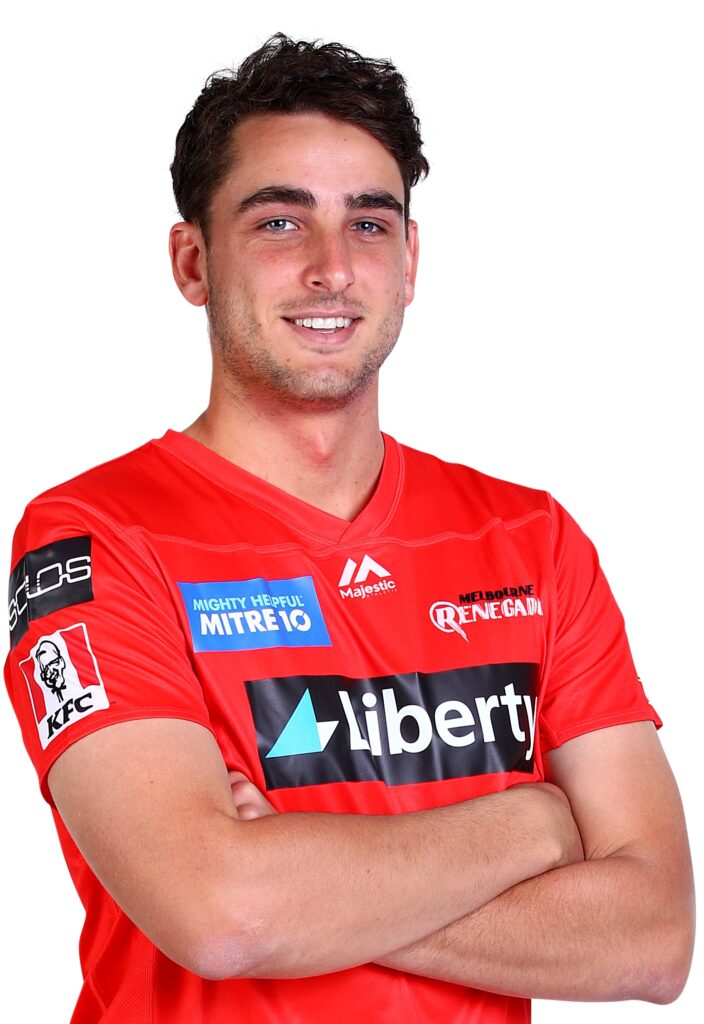 Peter currently holds a replacement contract with the Melbourne Renegades, and says he'll be chasing a full-time contract once the season is completed. Asked if he would stay in his home-town of Melbourne, Peter said he wouldn't be shy to branching out to other cities.
"Definitely no limitations on staying in Victoria," Peter said.
"My ambition is to get on a full time contract with one of the clubs and put better performances together and consistent performances, and well that puts me in line for a contract next season."
Australia has a history of quality leg-spinners, Shane Warne and Nathan Lyon of the modern era to name a few, yet Peter revealed that his leg-spinner role model comes from India. Indian cricket legend Anil Kumble shares a similar style to the young BBL cricketer, with Peter recognising him as the player he most "idolizes".
"Shane Warne, for his on field work was also pretty great, obviously a pretty good bowler," Peter said.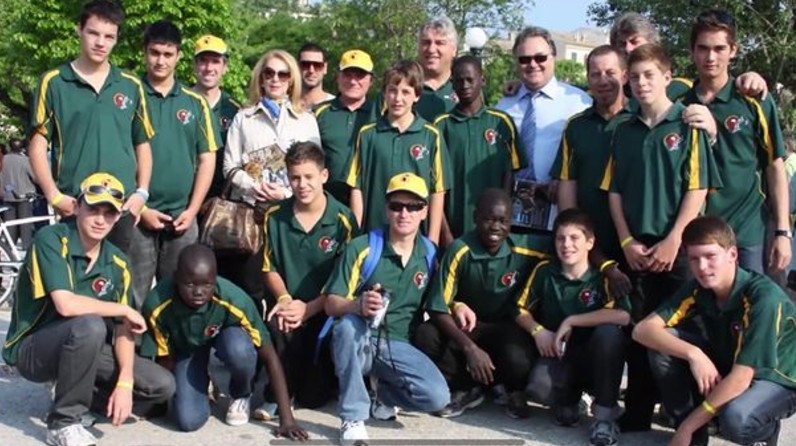 "Also another guy named Fawad Ahmed, who only played three or four games for Australia in the limited overs. But he's a Pakistani and he emigrated here from Pakistan, and it was a great story about him basically coming through the ranks in local cricket and eventually working his way up to Australia."
"So I love that story and that's something I'd love to do one day as well."
Growing up in Melbourne, Peter developed strong ties with his Greek heritage. His father and mother coming from Greece and Northern Macedonia respectively, with his dad's family originating from Kozani in Northern Greece.
The Greek Australian cricketer revealed that at the age of 12 he even went to Corfu to play cricket in a junior competition.
"During the Second World War the English sort of set up base there and basically introduced cricket to the island. I guess I went along from Australia and played in the Australian team in Corfu."
Peter hopes to put on a great display in his last few matches as a replacement player, building up his performances to hopefully one day end up on the Australian team roster.
"Every young cricketer aspires to play for Australia and that would be amazing," Peter concluded.
"Obviously I'm still a few steps away, but I suppose if I keep performing and getting wickets on the board, then I hope that all comes one day."