Greece, The Czech Republic, Germany and Italy will co-host the 2025 FIBA European Women's Basketball Championship (EuroBasket), the International Basketball Federation (FIBA) announced on Thursday, September 7.
Each country will host a part of the group phase, while the final phase of the 40th edition of the competition will be held solely in Athens, Greece, FIBA said in a statement.
This will be the first time that the event will be held in four countries. The cities that will host the teams have not yet been announced.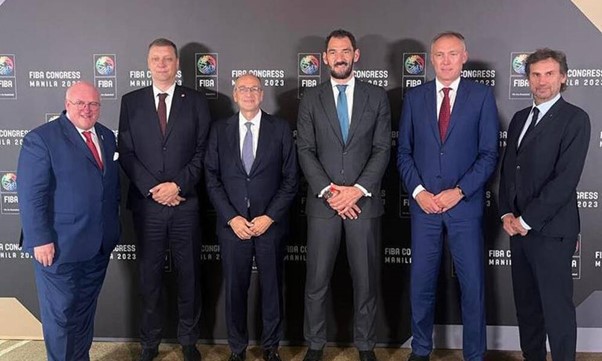 The decision was taken by the executive committee of FIBA ​​Europe and for the first time it gave the "anointment" to four countries, after the four competitions that have been "shared" in two countries, such as in 2015 in Romania and Hungary, in 2019 in Serbia and Latvia, in 2021 in France and Spain and in 2023 in Slovenia and Israel.
A total of 36 nations including the four co-hosts will compete in the 2025 FIBA Women's EuroBasket qualifiers, but the four co-hosts will be placed in the same group in a modification to the competition system.
The remaining 32 teams will be drawn into eight groups of four teams and will compete for the last 12 spots in the final stage.
The draw for the Qualifiers will take place on September 19 at the House of Basketball in Mies, Switzerland with the first window to take place in November 2023.