Nick Kyrgios will not compete in next week's Roland Garros French Open, while fellow Australian tennis star, Thanasi Kokkinakis, has secured a wildcard.
Kyrgios has officially withdrawn from the clay court to continue injury rehab despite optimism he would finally be ready to play his first match this year following knee surgery in January 2023. 
Kyrgios' agent, Daniel Horsfall, told the Sydney Morning Herald that his camp was "trying everything we can" to get the world No.26 back on the court.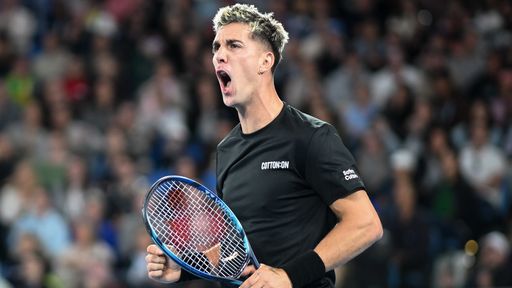 Meanwhile, Kokkinakis, who is currently ranked world No. 104, hopes to return to the top 100 by playing in this year's French Open.
His best result at the French Open was reaching the round of 32 on debut in 2015, but he lost in the first round and has only had two other main draw appearances in 2017 and 2022.
"It feels great to be back on the clay. I feel like I'm playing well at the moment, and have some great memories playing at the French," Kokkinakis said.
Source: Sydney Morning Herald