By Bill Roumeliotis
Chrysoula Kourobylia, one of the top assistant referees in Greece for more than a decade, took part in her last Super League game against AEK Athens and Volos FC on Sunday, May 14.
The age limit for referees in Greece is 45 and Chrysoula has reached it. Being in the Union of European Football Associations' (UEFA) top tier of assistants, she was entitled to continue playing domestically but decided this year would be her final season after 14 years in the Super League.
Despite this, her real grand finale will take place at the 2023 Women's World Cup in Australia and New Zealand between 20 July and 20 August.
With this in mind, I set out on a mission to speak with Chrysoula and thanks to the help of my colleague, Panagiotis Dalatariof, we managed to find her. This is what Chrysoula had to say in her interview with The Greek Herald.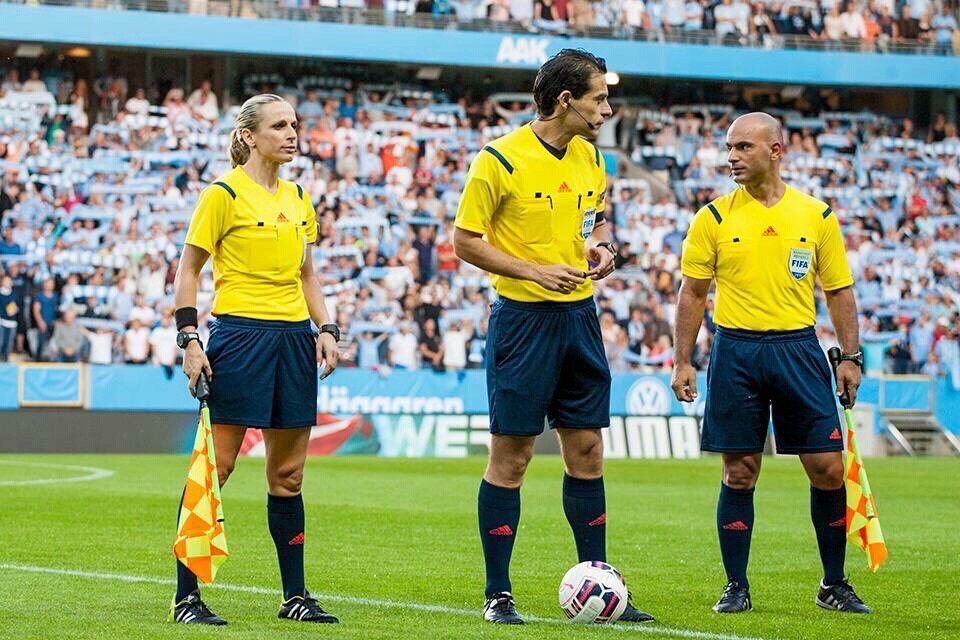 Chrysoula, tell us a few words about yourself and how you decided to get involved in refereeing.
I am the only child of Mary and Athanasios Kourobylias. Born in 1977 in Kallifono, Karditsa. My grandfather George Kourobylias and my father were football players in the village team "Aetos Kallifono."
I was lucky and blessed to have excellent teachers and professors at school. One of them was my high school gymnast teacher, Giorgos Tzouvaras, who played a decisive role in my life and my choices.
I started playing basketball at Filathlitikos Karditsa. In 1996, I entered university at TEFAA Komotinis. There I played basketball at GAS Komotini and football in the women's team Rodopi '87.
Until then, the thought of becoming a referee had never crossed my mind. But in Komotini, while we were training, a referee Manolis Tapatzas, was also training. He approached me and said, 'you will become a referee.' Of course I told him that this was out of the question and there was no way that would happen. But he insisted and so I went to the training school and started my first matches in the local championship of Komotini in 1997. You know what followed.
What does it mean to be a woman in a male-dominated field like refereeing?
We are all evaluated and have to pass the same fitness tests. It makes no difference whether you are a man or a woman in the refereeing area and on the field – you are not judged by gender, you are evaluated by your performance.
It is important to work hard with dedication and discipline. But this doesn't just happen in refereeing – it's what everyone does to achieve their goals.
Have any positive or negative comments you've heard from the stands impacted you?
Of course, all these years I have heard a lot from the stands – positive and negative. Now I have the experience to be able to manage them. I don't keep any of that in my mind and I try to get rid of anything toxic.
What are some top moments in your refereeing career in Greece and abroad?
My participation in the Olympic Games in Rio in 2016, the World Cup in Canada in 2015, the World Cup in France in 2019, the Euro in 2017 and 2022. The Europa League match Torino vs Bilbao. I have been blessed to experience things I could not have even dreamed of.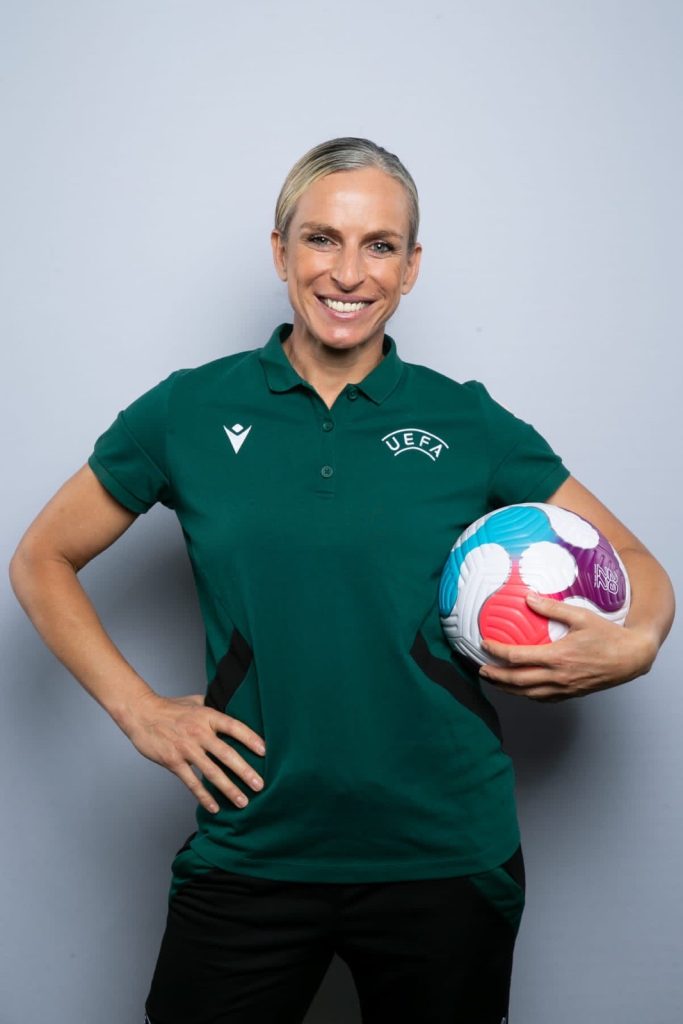 What would you advise other girls who want to get involved in refereeing?
The same thing I would say to a boy, I would also say to a girl. Gender doesn't make a difference. I would tell them to love what they do, work hard and if they love it, they will do well.
Do you have a message for the Greek expatriates in Australia?
For the Greeks of Australia, I honestly feel great pride. I have fellow villagers who left their village many years ago and came here. I respect and admire them because they carry Greece deeply within them.