Born in Athens, Greece, Savvas Sousamidis moved to Sydney, Australia when he was six years old. He went to Ramsgate Public School, a primary school in Sydney's Bayside.
In primary school, he was introduced to the recorder which would lead him to his journey with the classical instruments of an organ, harpsichord and clavichord.
The Greek Herald spoke to Savvas to learn more about his musical journey so far.
How did you got involved with music and specifically with the organ, harpsichord, and clavichord?
Well, I had my first happenstances with early music due to the recorder. When I was in primary school, I had joined a recorder ensemble that would perform at the Festival of Instrumental Music at the Sydney Opera House, amongst 200 other public primary schools. A lot of our repertoire was baroque and late Renaissance, so it opened my eyes to this world of music.
From there, it got me involved in keyboard music and then with the organ. The harpsichord, of course, is closely linked to the organ in terms of technique, and is one of my favourite instruments. The clavichord is considered to be, however, the keyboard instrument that, when mastered, will allow one to play any keyboard instrument in existence.
Tell us about your Newington scholarship and your recent musical successes.
I had left Blakehurst High School after the first term of Year 8 for Newington. I had worked towards a music scholarship (specialising in the organ) at the school. It is mandatory for all scholarship students to take an academic test as well, regardless if they're going for a non-academic scholarship (music, sport etc). Since I had done very well in both the academic and musical aspects, they decided to offer me a 50/50 scholarship, one half being musical and the other academic, to make a 100 percent scholarship.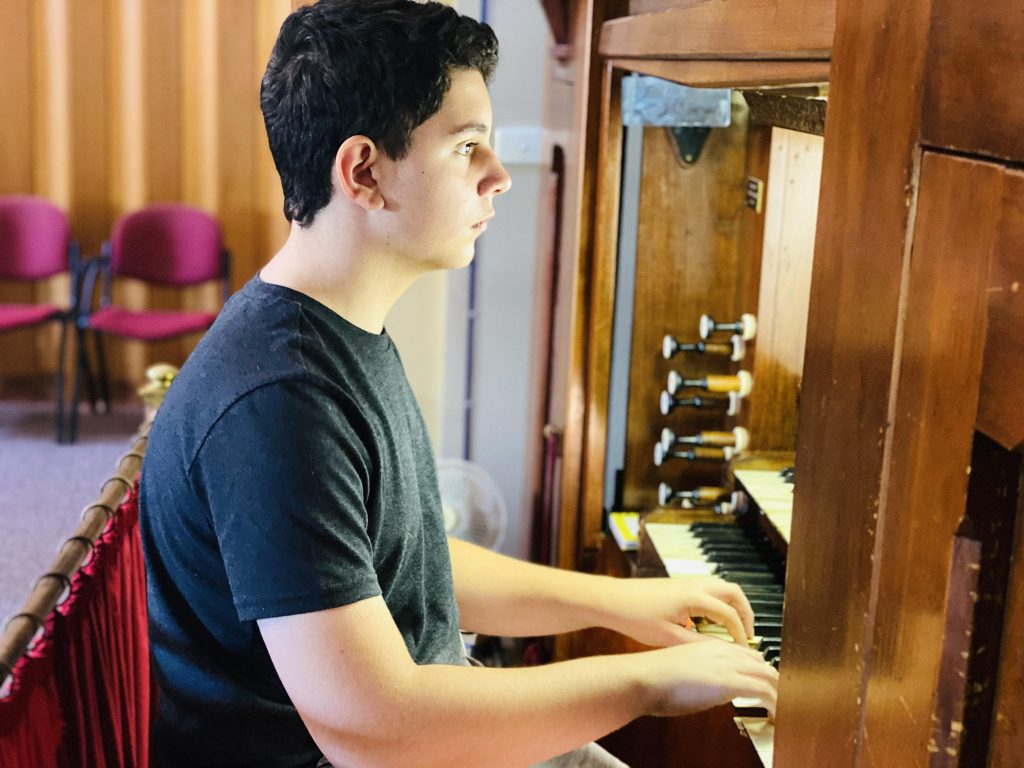 A few years after I had achieved this I competed in the Sydney Organ Competition, Junior Section. This is an annual competition. I was awarded third place and as such performed at Sydney's Town Hall on the Young Organists' Day last year in December.
Tell us about how you began composing and how many pieces you have composed so far.
I began composing when I was 12. I got into it because I thought to myself, 'I want to be able to produce music like the composers that I so admire.' So I went and wrote my first piece, a fugue. It was very ambitious and to be honest, ended up being quite amateurish. But it was a start. I can't even begin to imagine how many pieces I've composed. However, the most recent final, polished pieces of mine are published on my IMSLP page. I'm currently working on a big project so stay tuned.
What are your plans for the future?
My plans are to complete an organ major at the Sydney Conservatorium and then a postgraduate degree in Basel, Switzerland.