UNSW Professor's Maria Kavallaris and Justin Gooding recently won the prestigious Fast Company's 2020 World Changing Ideas Award having co-designed a 3D bioprinter that can print replicas of tumours.
The 3D printer gives biomedical researchers and tissue engineers a fast way to create 3D cell structures, proteins and tumour models, UNSW Science reports.
The prize was awarded to Inventia Rastrum, a biomedical company working in collaboration with Professor Justin Gooding and Professor Maria Kavallaris, co-directors of UNSW Sydney's Australian Centre for Nanomedicine (ACN).
Professor Kavallaris, developed the cell biology behind the printer, analysed the viabilities of cells, how quickly they divide and developed accurate tumour like environments.
"It has been an absolute privilege to have been part of the team at the Children's Cancer Institute and UNSW Sydney involved in developing the 3D bioprinter that has wide reaching applications in cancer and other diseases as well as tissue engineering," Professor Kavallaris said.
Read More: TGH Exclusive: Professor Maria Kavallaris' cancer battle at age 21 has inspired her childhood cancer research
Read More: Cancer researcher Maria Kavallaris AM named NSW Premier's woman of the year
Scientia Professor Gooding from UNSW's School of Chemistry said: "The type of ink developed for the printer means cell biologists for the first time have the capability to precisely deposit multiple cell types in a single 3D cell culture. They will also be able to control the proteins that binds cells together. This is critical because it allows cancer researchers to better understand the variables in cancer formation."
"With the first printers having been sold, we are seeing the promise of this technology being able to revolutionise how cell biology is done, beginning to be realised. Initial biomedical studies are showing that the control the bioprinter brings is being pivotal to researchers acquiring new fundamental understanding in cancer biology," Professor Gooding continued.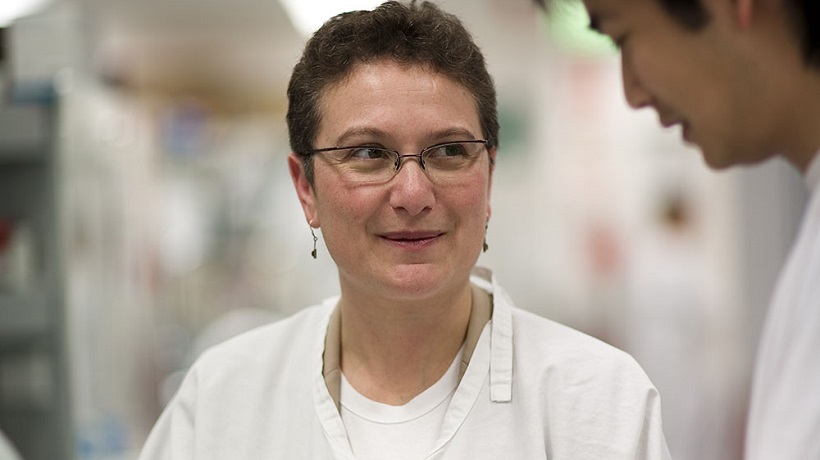 Professor Kavallaris has dedicated her life to Children's Cancer Research, being diagnosed with cancer herself at the tender age of 21.
"I was diagnosed with cancer at the age of 21 and I had to undergo surgery and high dose chemotherapy that made me very sick," Professor Kavallaris said to The Greek Herald.
"During the same period, I took up a lab technician role in the new research laboratories at the Children's Cancer Institute and met many children going through chemotherapy and experiencing toxic side effects from their treatment. I knew then that I needed to make a difference."
This year the Children's Cancer Institute received funding through a Cancer Australia grant to study the 3D bioprinting technology towards the development and identification of effective therapies for aggressive childhood cancers.