Greek Australian footballer Christian Theoharous has joined his teammates at German club Borussia Monchengladbach in offering to "forgo" their salaries to help keep the club afloat during the coronavirus pandemic.
Borussia Monchengladbach and their players are expected to be dealt a massive economic hit, along with other clubs across Europe, due to the decision to suspend leagues during the outbreak.
"The team has offered to forgo salary if it can help the club and its employees," Monchengladbach's Max Eberl said in an interview on the team's website.
"I am very proud of the boys. It's a clear signal that we stand together for Borussia, in good times and in bad," he added.
"They want to give something back to the club and therefore also to all the fans who support us. The coaching staff have followed suit, as have our directors and CEOs."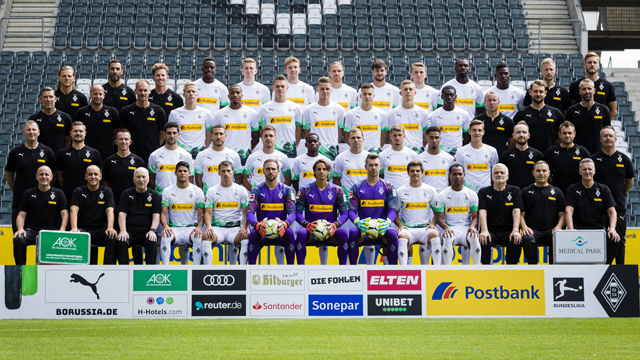 Borussia Monchengladbach's managing director Stephan Schippers affirms that finishing the current season, and therefore playing matches in the near future without fans in attendance, may be the only way teams can survive.
"We expect loss of revenue due to game cancellations, lack of ticket sales, possible lost TV revenue and lack of sponsorship money," said Stephan Schippers.
Theoharous: Work ethic is most important
Theoharous is of Greek and Greek Cypriot descent, with his father being born in Pegia, Cyprus, while his mother was born in Australia to Greek-born parents.
The Australian started playing for Melbourne Victory in 2017, before signing for German club Borussia Monchengladbach on May 2018. He now currently plays for the German reserve team, Borussia Monchengladbach II.
Despite not yet making his senior debut with the Bundesliga outfit, he has had plenty of opportunities to mix with first team players and learn from them.
"At the end of the day, training week in week out at 110% is the most important and having that hunger. This is also the thing that we're missing in Australia is to have that hunger in training," Theoharous said in an interview with Optus Sport.
"Because people do see that, you can't miss working hard, that work ethic, that is the way to get the respect and that's very important.
"If you get the respect of the players, they'll pass you the ball and they'll trust you. Trying to be mates with your teammates, even though you are a foreigner, I think relationships are very important."