Greek Australian fitness instructor Jono Petrohilos has been named the national winner of Fitness Australia's Educator of the Year award, the St George and Sutherland Shire Leader reports.
The founder of Fitness Education Online, Mr Petrohilos has worked in the fitness industry for seven years.
Mr Petrohilos created Fitness Education Online as a global "go-to" for all fitness up-skilling and training needs.
"My business partner Travis and I strive to deliver high-quality and cost-effective courses that are as streamlined as possible to help trainers upskill in the most convenient way," he said to The Leader.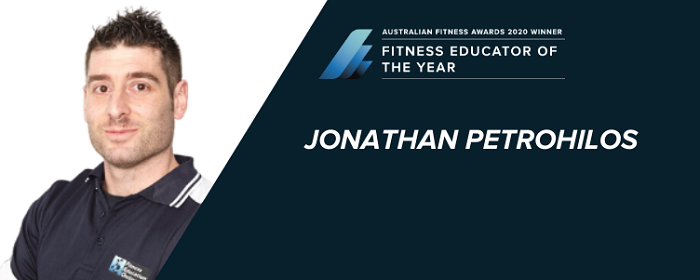 "I am honoured to be recognised by the peak body for fitness in Australia and I am determined to continue to provide the industry with the highest quality training and services."
The Blakehurst fitness instructor said he was committed to upholding the highest professional development standards through Fitness Education Online.
He said he had seen first-hand how a career in the fitness industry could flourish when you invested in professional development and education.
"Education and commitment to self-improvement was the key to my success. The more I learned, the more determined I became to deliver the best services to my clients and help others in the industry be the best trainers they could be," he said.
The Australian Fitness Awards are held each year by Fitness Australia, with this year's virtual event attracting a record 2000 nominations across 11 categories.