The Albanese Labor Government has announced it will deliver a range of initiatives to ensure Australia's 2.65 million carers are recognised for the contribution they make to the community.
In National Carers Week, the Government has announced:
It will deliver on a National Carer Strategy, investing $3.8 million through to 2025-26 to develop a coherent national agenda;
Launch the Carer Inclusive Workplace Initiative to ensure carers are better supported to participate in the workforce; and
Extend Carer Gateway for two years to ensure carers have access to supports they need, knowing they don't always seek help when caring for a loved one.
More information on the development of the National Carer Strategy and consultation process will be available by the end of the year and the Strategy is expected to be delivered by the end of 2024.
The Strategy will provide a framework for coordination of carer policy across Commonwealth portfolios including aged care, disability, veterans' affairs and mental health. It will be developed in consultation with carers across Australia to ensure it reflects the diversity of carers and the challenges they face.
The Government also launched today the Carer Inclusive Workplace Initiative to ensure workplaces can better support and retain employees who also have unpaid caring duties.
People of working age who provide unpaid care are less likely to be employed (69 per cent) compared to people without caring roles (75 per cent).
The Carer Inclusive Workplace Initiative was the result of the Government's Jobs and Skills Summit last year after listening to carers about the barriers they face in entering and retaining flexible work that accommodates their caring roles.
Partnering with Carers Australia, the Government has provided $2 million over three years to 2024-25 to deliver the Carer Inclusive Workplace Initiative.
It will help employers develop and adopt practices that support employees with caring responsibilities, making their workplaces more inclusive for carers.
Employers who participate can be recognised as committed to carer inclusivity and receive a Government-endorsed carer inclusive workplace logo to display at their place of business and in their marketing materials.
The free Carer Gateway service will also be extended for another two years to deliver services to carers no matter where they live in Australia and help improve the lower levels of wellbeing experienced by those with caring duties.
Carer Gateway helps to connect Australia's carers with a range of targeted supports, including needs assessment and planning, tailored support packages (with a focus on employment and respite), in-person and phone-based coaching, counselling and peer support, along with emergency respite.
Carers are more than twice as likely as other Australians to have low levels of wellbeing, and many don't seek support. On average, over the six months from January to June 2023, 20,642 people call the Carer Gateway service each month and 323,938 visit the website.
All three initiatives represent important steps the Government is taking to ensure the major contribution carers make is recognised and that they receive support to maintain and improve their wellbeing and participate in the workforce, while balancing their caring responsibilities.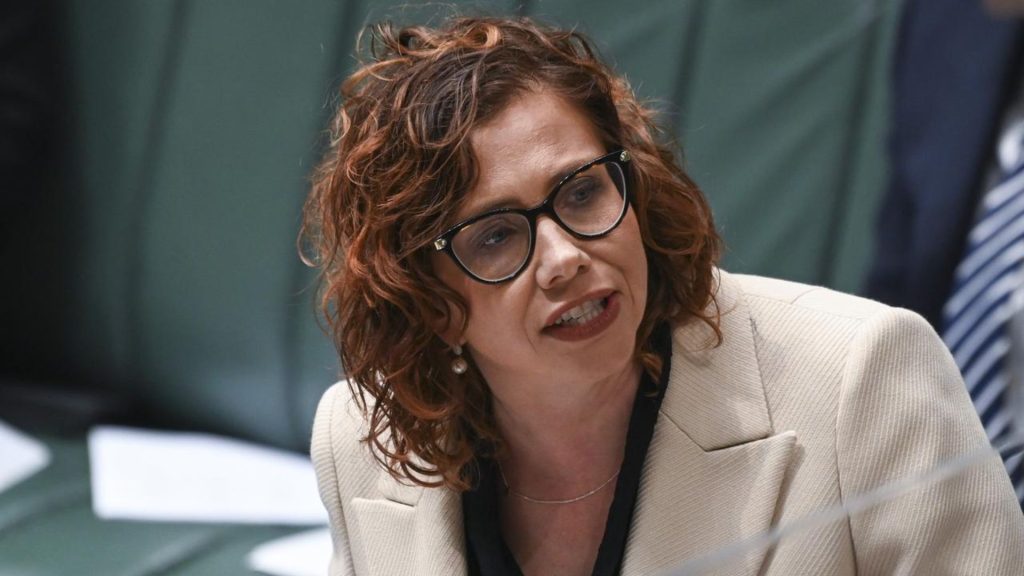 Federal Minister for Social Services Amanda Rishworth said National Carers Week is an opportunity to celebrate and recognise the contribution of Australia's 2.65 million unpaid carers in our community.
"This is also a time for us to reflect on the challenges carers face, to listen to their experiences and consider how we can strengthen support and inclusion for them," Minister Rishworth said.
"The new National Carer Strategy complements the work the Government is already doing including today launching the Carer Inclusive Workplace Initiative, which will help reduce the barriers carers face in seeking and maintaining paid employment.
"We know carers don't always get the support they need, so extending Carer Gateway will assist with ensuring there's a service to help."
Carers Australia Chief Executive Officer Jane Bacot-Kilpatrick said it was pleasing to be part of another great initiative through the Carer Inclusive Workplace Initiative.
"Carers Australia is proud to work in partnership with the Australian Government to help ensure carers have the same access to employment opportunities," Ms Bacot-Kilpatrick said.
More information can be found on the Carer Inclusive Workplace Initiative website. Information on other services and supports for carers is available on the Carer Gateway website. 
National Carers Week is held from 15 – 21 October and is funded by the Department of Social Services. For more information on how to get involved, visit National Carers Week.