A re-elected Morrison Government has committed to provide $320,000 to the Greek Orthodox Parish and Community of Kogarah for much needed accessibility upgrades.
In a statement, Liberal Member for Banks, David Coleman, said the funding would deliver a much-needed improvement to the accessibility of the church building.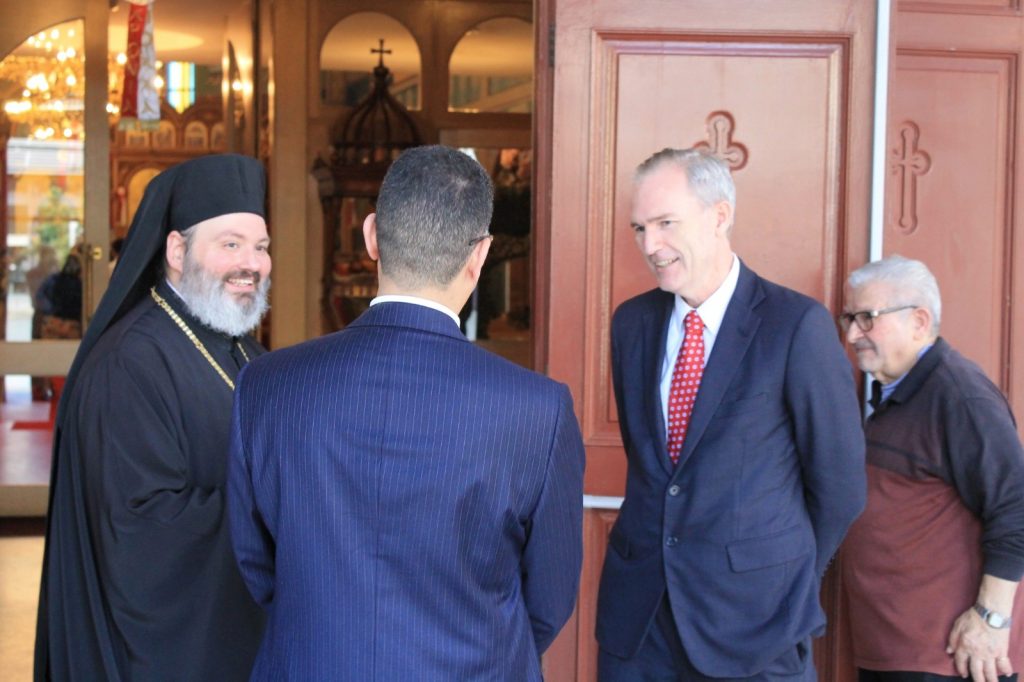 "The Greek Orthodox Church in Kogarah is a longstanding and important institution in our community," Assistant Minister Coleman said.
"I am pleased to announce that a re-elected Morrison Government will ensure safe and equitable access for the thousands of parishioners who frequent the church."
READ MORE: Kogarah's Greek Orthodox parish delivers thousands of chocolate Easter eggs to kids in hospital.
Renovations will involve the removal and replacement of the existing and unsafe accessibility ramp, the raising of the entry platform to the same level as that of the church entrance and expand the entry patio for easier exit and entry to the building.
Liberal candidate for Barton, John Goody, said essential upgrades like these are only possible because of the Morrison Government's strong economic management.
READ MORE: Greek Orthodox church in Kogarah receives $40,000 grant to render outside facade.
"The Coalition's economic plan is working, ensuring that we can continue to deliver important infrastructure upgrades for the local community," Mr Goody said.
"Only the Morrison Government has a plan to continue delivering a strong economy and a stronger future for our community."
READ MORE: Greek Orthodox church in Kogarah receives $20,000 grant to upgrade entrance doors.