A Roman villa containing a rare mosaic that depicts scenes from Homer's Iliad has been found in the UK.
The mosaic was discovered beneath a farmer's field in Rutland and is being investigated by archeologists.
"My family have been farming this land for 50 or 60 years," Jim Irvine, son of landowner Brian Naylor, told the BBC.
"During lockdown last year, I noticed some pottery on the ground which didn't look like any pottery I'd seen before."
"We came down here with a spade and I dug a shallow trench and I was in exactly the right place."
"To see something that has been undisturbed for 1700 years or so has been amazing.
"The thing that has been keeping me interested is what's the state of the next thing to come out of the site because it's all been amazing so far."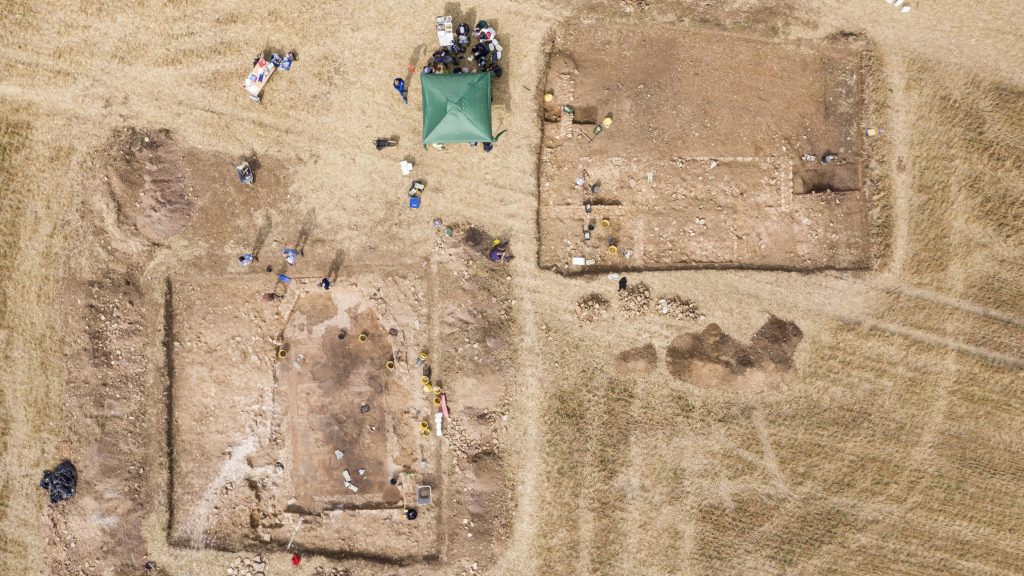 Historic England described the mosaic as "one of the most remarkable and significant… ever found in Britain".
The mosaic features Achilles and his battle with Hector at the conclusion of the Trojan War.
They have funded urgent excavation work at the site by the University of Leicester (UoL).
"This is certainly the most exciting Roman mosaic discovery in the UK in the last century," said John Thomas, project manager on the evacuations.
"It gives us fresh perspectives on the attitudes of people at the time, their links to classical literature, and it also tells us an enormous amount about the individual who commissioned this piece.
"This is someone with a knowledge of the classics, who had the money to commission a piece of such detail, and it's the very first depiction of these stories that we've ever found in Britain."
Investigations have revealed the large villa is surrounded by barns, circular structures, and possibly a bathhouse.
The complex is likely to have been occupied by someone with a knowledge of classical literature, between the 3rd and 4th Century AD.
The site is on private land and not accessible to the public but discussions are ongoing with Rutland County Council to set up an off-site display of the villa complex and its finds, Historic England said.
Further excavations are planned on the site in 2022.
Mr. Irvine said the field will no longer be used for farming so the area can be protected.
Source: BBC