A seminar was held at the Greek Ministry of Foreign Affairs on Wednesday, November 14, for the presentation of the project "Transformation of Consular Services Processes," upon the invitation of Deputy Minister of Foreign Affairs Georgios Kotsiras.
The project involves the redesign and digitalisation of services provided by Greek Consular Authorities worldwide, to allow for better communication with Greek citizens abroad, as well as offer faster and more efficient services.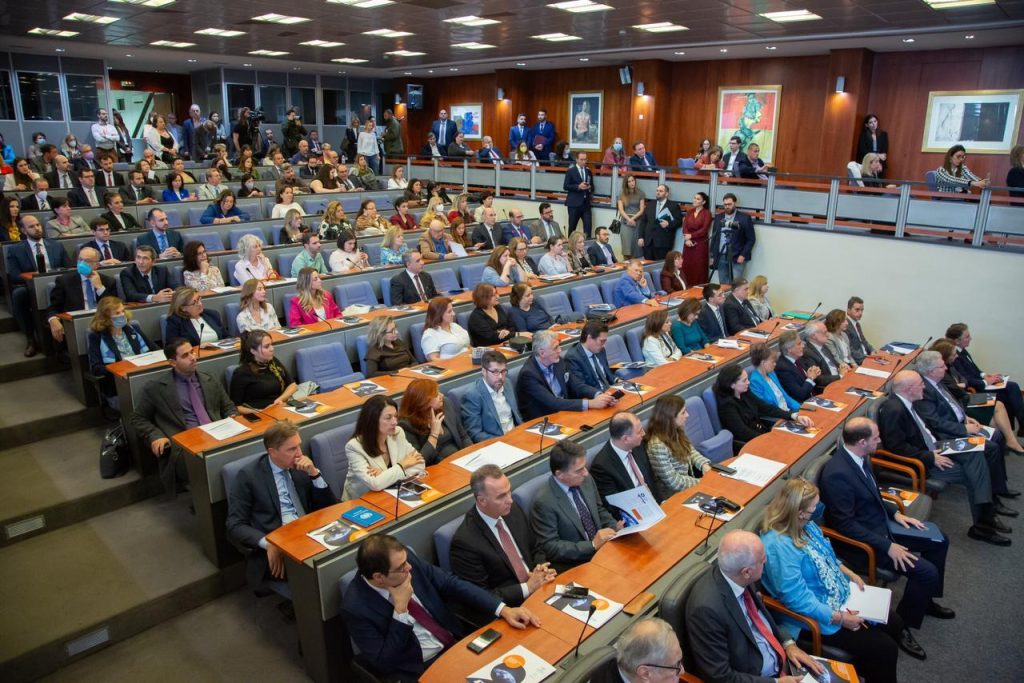 The seminar focused on introducing the Digital Service for Request Management, which will allow for consular requests to be partially or fully processed electronically. The new digital service is currently being tested by the Ministry of Foreign Affairs staff and will be fully operating soon in all 125 Greek Consular Authorities in 85 countries worldwide.
Additionally, a "Virtual Assistant" service was also presented, which has been integrated into Greek Consular Authorities websites. It responds in writing to citizens' questions in Greek and English, as well as 17 other languages, through artificial intelligence (AI).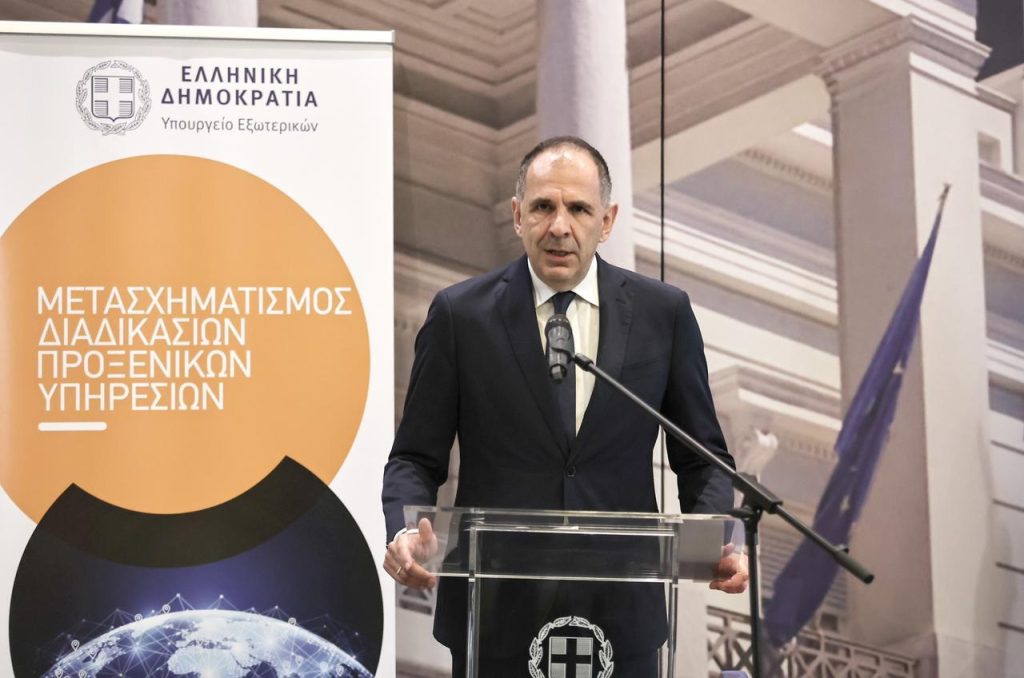 Foreign Minister Georgios Gerapetritis said the seminar marked "a very important day."
Mr Gerapetritis emphasised the significant role that the Greek state and the Ministry of Foreign Affairs play when it comes to strengthening the relationship between the metropolitan centre and Greeks worldwide.
He highlighted the continuous digital enhancement of the state, further mentioning the potential creation of a Registry of the Greek Diaspora. This registry aims not only to serve our fellow citizens, but also to understand how to support the Greek Diaspora, as "the Greek dispersion is our great asset."
Deputy Minister of Foreign Affairs Georgios Kotsiras additionally underlined that supporting the Greek diaspora is a crucial government priority. He stated that their goal is to enrich the relationship between the homeland and the diaspora, reduce the distance between Greeks abroad and the metropolitan centre, and improve their daily lives.
Mr Kotsiras emphasised that the efforts of the Ministry of Foreign Affairs aim to create a "cohesive policy framework," which will lead to a National Strategy for the Greek Diaspora over the next three years.
The project was presented by the General Director of Information Society Projects, Dimitris Giantsis, the Operational Director of the contracting company QnR, Dionysios Georgopoulos, and the General Director of the Greek Diaspora of the Ministry of Foreign Affairs, Ambassador Chrysoula Aleiferi.
The project "Transformation of Consular Services Processes" is funded by the Operational Program "Public Sector Reform" under the NSRF, the European Social Fund, and National Resources.