A loukoumades shop near Henley Square, South Australia, went up in flames this morning, destroying the interior of the store and causing an estimated $300,000 in damage.
About 42 firefighters battled the blaze, also impacting the neighbouring gelato store Bottega, which suffered minor damage. They managed to contain the blaze in about 15 minutes and extinguish it in a further 10 minutes, stopping it from spreading to other nearby shops.
The police are investigating how the incident occurred, however, they currently are investigating it as a deliberate act of arson.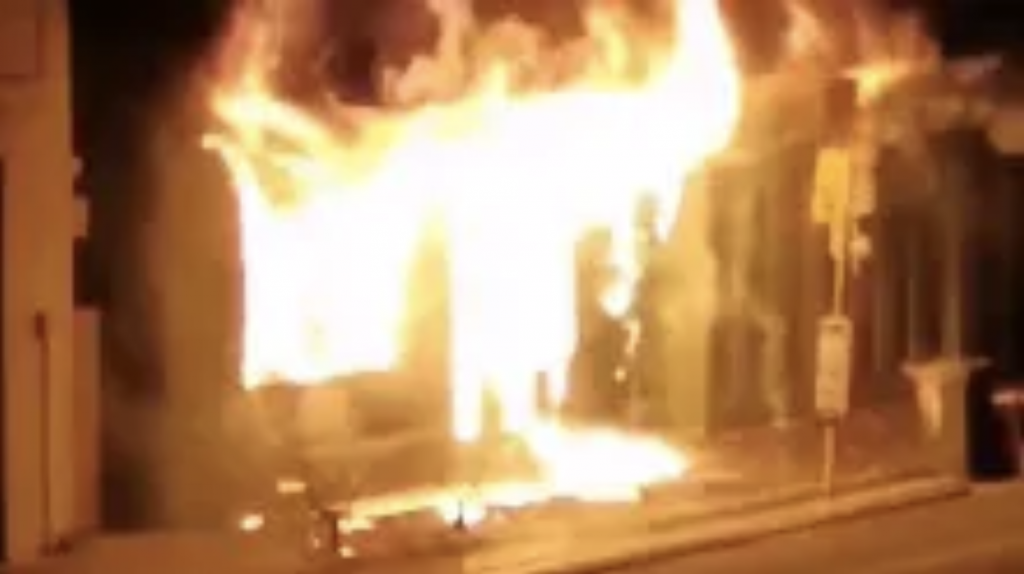 Neighbour Milad Nahravani woke up at 2am to discover the shop on fire.
"It was breaking the glass … it was full blasts going through, blowing up some of the fuse boxes. It was pretty horrific," he said.
Mr Nahravani said it was "worrying" that someone had deliberately set the shop on fire.
"It's putting people's lives in danger and there's families and kids living around here as well," he said. "It's a communal area where people come and gather. It's (not) acceptable and I hope (police) catch them."
Mina Sadeghi, who captured footage of the fire as it took hold, agreed. "It's horrible because we are living here (nearby)," she said. "I cannot believe it that something happened like this."
The building's owner John, who declined to give his last name, described the incident as a "tragedy" for the owners of both the doughnut and ice-cream shops.
"It's a terrible shame," he said.
John said his main focus was to get the ice-cream shop up and running as soon as possible, assuring people that the building was insured.