The Cretan city of Rethymno has been crowned the winner of the EU Urban Road Safety Award by the European Commission.
The awards ceremony took place in Brussels on March 28, 2022, with Rethymno out-performing the Italian city of Florence and the Polish city of Warsaw.
Four awards were issued by the Commission including two EUROPEANMOBILITYWEEK Awards, one Sustainable Urban Mobility Planning Award and the EU Urban Road Safety Award.
The award-winning municipality was praised by the jury for its "inclusive approach" to road safety, which targets three main pillars:
upgrading the public transport system,
increasing and encouraging behavioural change through a variety of activities, and
the establishment of integrated cooperation with local stakeholders.
Rethymno's road to sustainability:
In 2011, the Cretan city became a signatory to the Covenant of Mayors in which it pledged to take action against climate change.
More recently, Rethymno also partnered with CIVITAS in 2020.
CIVITAS was launched in 2002 and is one of the flagship programmes helping the European Commission achieve its ambitious mobility and transport goals that envisage zero net emissions of greenhouse gases by 2050.
Rethymno's Mayor, Giorgos Marinakis, told CIVITAS DESTINATIONS in August 2020 that the city "is only at the beginning of what once seemed only a vision. It is our obligation to protect the environment and the quality of life of our citizens."
WATCH: Giorgos Marinakis discuss Rethymno's partnership with CIVITAS in 2020.
Since partnering with CIVITAS, the city has accessed over 1.6 million euros in funding, investing in e-transport, as well as improving road safety and disability access through education programs and inclusive infrastructure.
Presently, Rethymno is home to Greece's first electric bus, 315 e-scooters, 89 e-bikes, 24 sets of countdown traffic lights, 15 'smart' and solar panelled bus stops, three electric vehicle charging stations, as well as city-wide disability structures.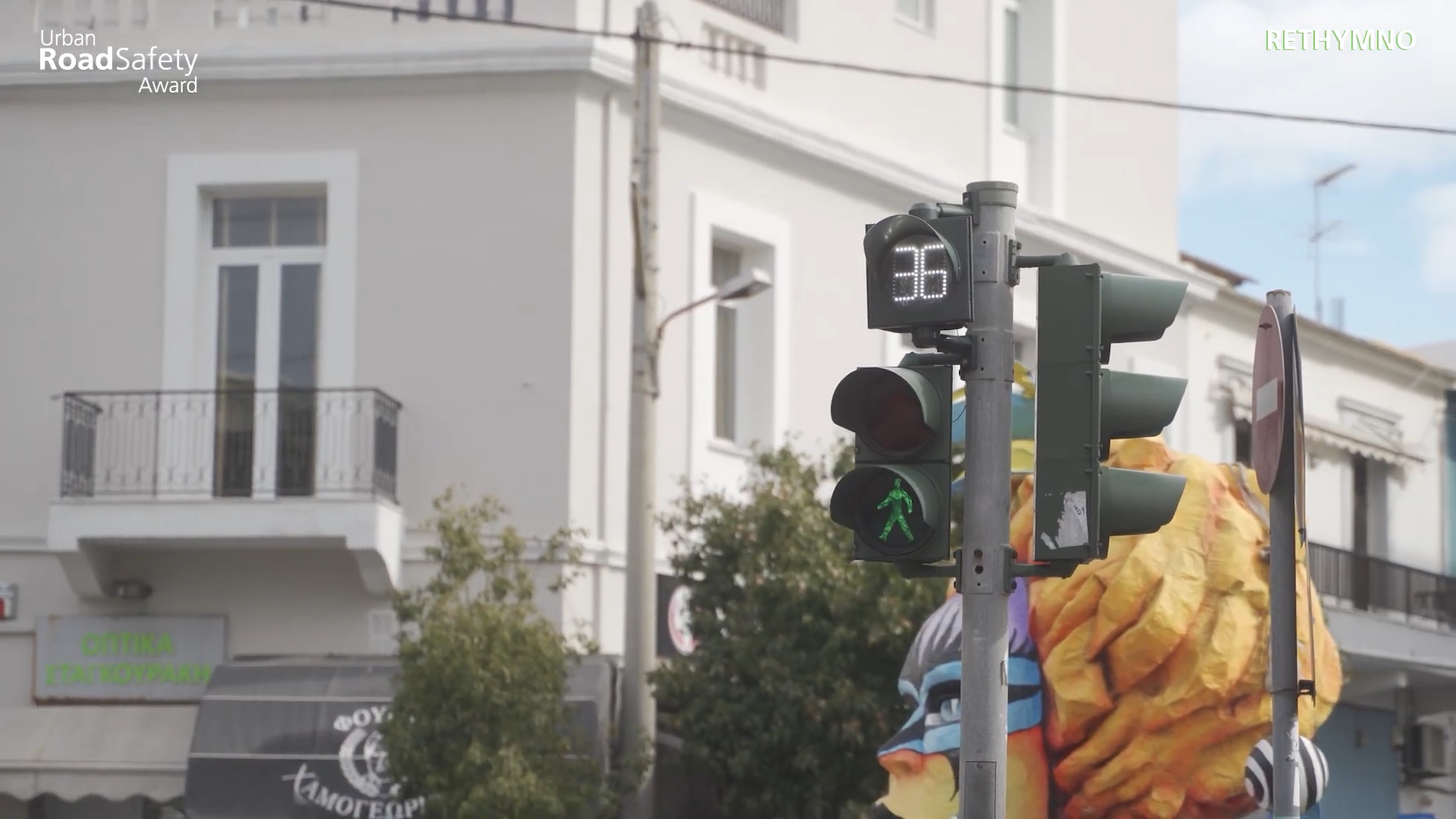 Prior to their partnership, CIVITAS found that 60% of the city's commuters travelled by car and only 5% by bicycle.
Mayor Marinakis expects that with their renewed educational efforts and availability of free charging stations, citizens will be drawn to e-transport and will be "motivated to use this easy and modern type of energy."