Queensland mother, Natalie Tsokas, says she lived through the trauma of her eight-year-old son's death all over again when local authorities totally cleared his grave, leaving only a patch of dirt, the ABC reports.
The community has vented its disgust over the actions of the Scenic Rim Regional Council, with numerous other residents claiming it cleared their relatives' graves without fair warning.
Natalie Tsokas said she received an email last week informing her that her son Ollie's grave had been cleared of a number of unauthorised items that contravened Tamborine Mountain Cemetery's policies.
Ms Tsokas, who will mark the third anniversary of Ollie's death in three weeks' time, said she was "devastated" by the news.
"His grave was left without a marker on it, without anything on it, it was completely empty, everything taken away," she said.
Ms Tsokas said in the last year she was notified by Scenic Rim Regional Council that she would need to keep her son's grave site tidy which she did.
"I did so and at that time, I contacted a mason to see how to go about putting a proper headstone there," she said.
In a statement, Scenic Rim Regional Council said its workers had removed the items and plants from Ollie's grave, but it had been in touch with the family.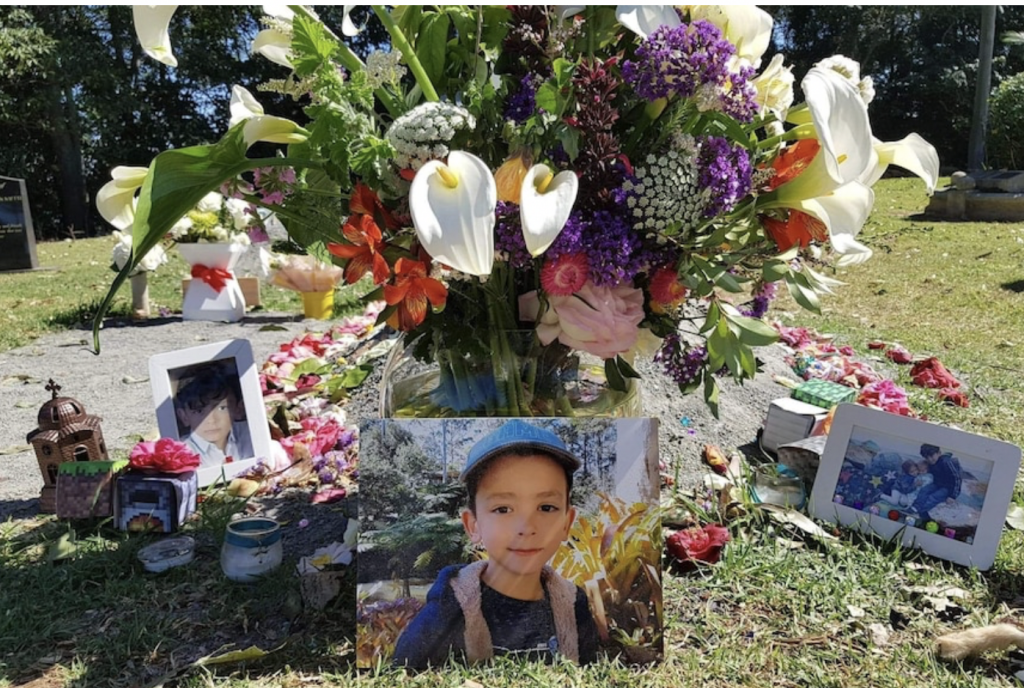 "The Scenic Rim Regional Council has been in contact with both families and wishes to respect their privacy and grief by not sharing details of our correspondence on these sensitive matters," a spokesperson said.
"After several compassionate notifications were made to both families about unauthorised items at gravesites, as per council policy, council has removed the items and held them in safekeeping for collection by the families."
Ms Tsokas said since the ordeal, a fundraising page had been set up by a friend of Ollie's, asking for donations to help purchase a headstone for him.
Full Story: ABC