"The events in Moria don't lend themselves to exploitation by anyone," President of the Hellenic Republic Katerina Sakellaropoulou said on Thursday in a statement on the latest developments in Lesvos, noting that "the disaster in Moria fills us with pain and concern."
Approximately 3,500 refugees are left stranded on the streets of Lesvos after the Moria refugee camp went up in flames on Wednesday.
READ MORE: Moria 'completely destroyed' as fire tears through migrant camp
READ MORE: Europe scrambles to address fate of homeless refugees after Greek camp fire
The exact cause of the first blaze is still being investigated, but "what is certain is that the fire was started because of the quarantine by asylum-seekers in the facility," said Migration Minister, Notis Mitarachi.
Sakellaropoulou pointed out that "the conditions do not permit delays, the refusal or transfer of responsibilities or belligerent cries. And above all, they do not allow Europe to turn a blind eye," she said, adding that the "refugee and migration issues are primarily a European problem and must be addressed as such."
Referring to Turkey, she said that it was "instrumentalising the tragedy of refugees and migrants, using them as a weapon in negotiations and as a threat to serve its geopolitical interests."
She also made a special reference to the local community on the island of Lesvos, saying that, although it had shown touching solidarity and humanity and taken on a disproportionate burden, it was watching the spread of tension on the island with fear and concern.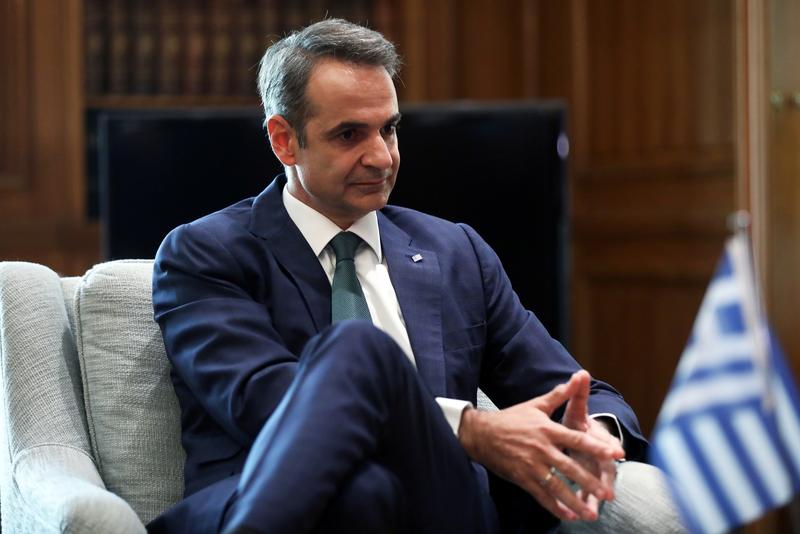 Greek Prime Minister, Kyriakos Mitsotakis, called on the support of it's EU allies yesterday, who pledged immediate financial support for refugees who have been left stranded.
"It's a question of public health, of humanity, but also national security," he said in a statement broadcast by ERT.
Sourced By: AMNA/The Greek Herald