The official poster for My Big Fat Greek Wedding 3 has been released and it's clear the beloved Portokalos family are 'heading to the homeland' of Greece when the movie hits cinemas on September 8 this year.
Nia Vardalos, as Toula, and John Corbett, as Ian, will venture to Greece with their family in the latest romantic comedy series.
Since the second movie, Toula's father has passed away and his last wish for the family was to visit his childhood village and reconnect with their roots.
"We're going to Greece," Toula says in the official trailer for the movie. "And by we, I mean the whole family!"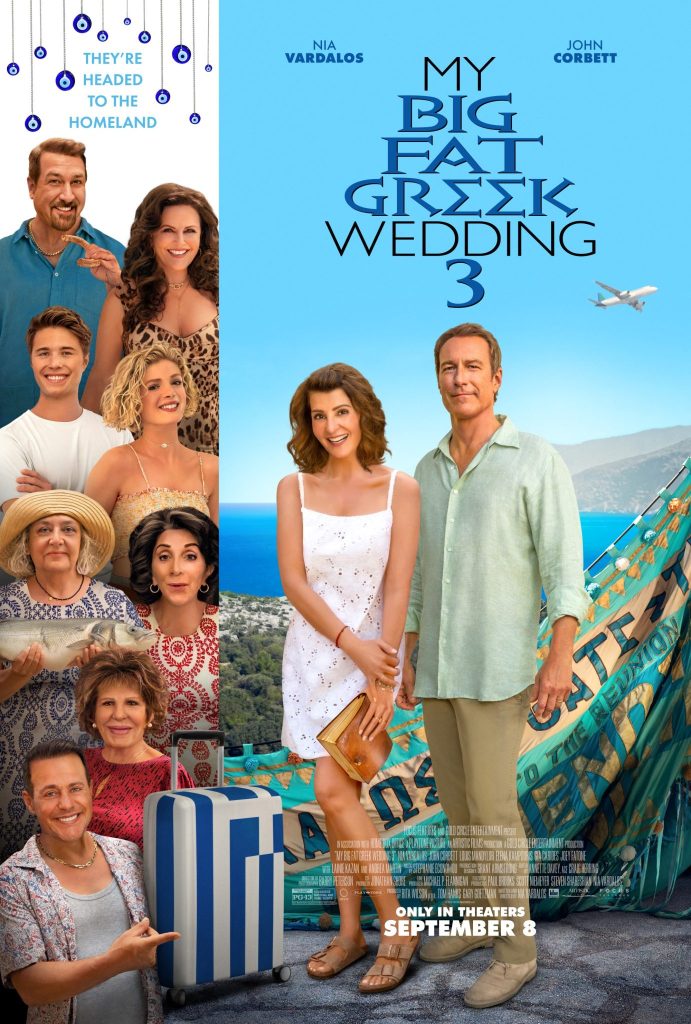 In the official poster released by Focus Features today, the cast can be seen smiling as they head off on the trip of a lifetime.
The right side features Toula and Ian, whilst on the left you can see a bunch of Toula's family members. The tagline reads "They're headed to the homeland."
Source: That Hashtag Show